Signature Cabin Dining
Our Signature Cabins offer a classic and one-of-a-kind luxury experience in the heart of Jasper National Park. They also offer incredible dining experiences to enjoy with family and friends. Enjoy a selection of fine culinary offerings from the comfort of your private Signature Cabin.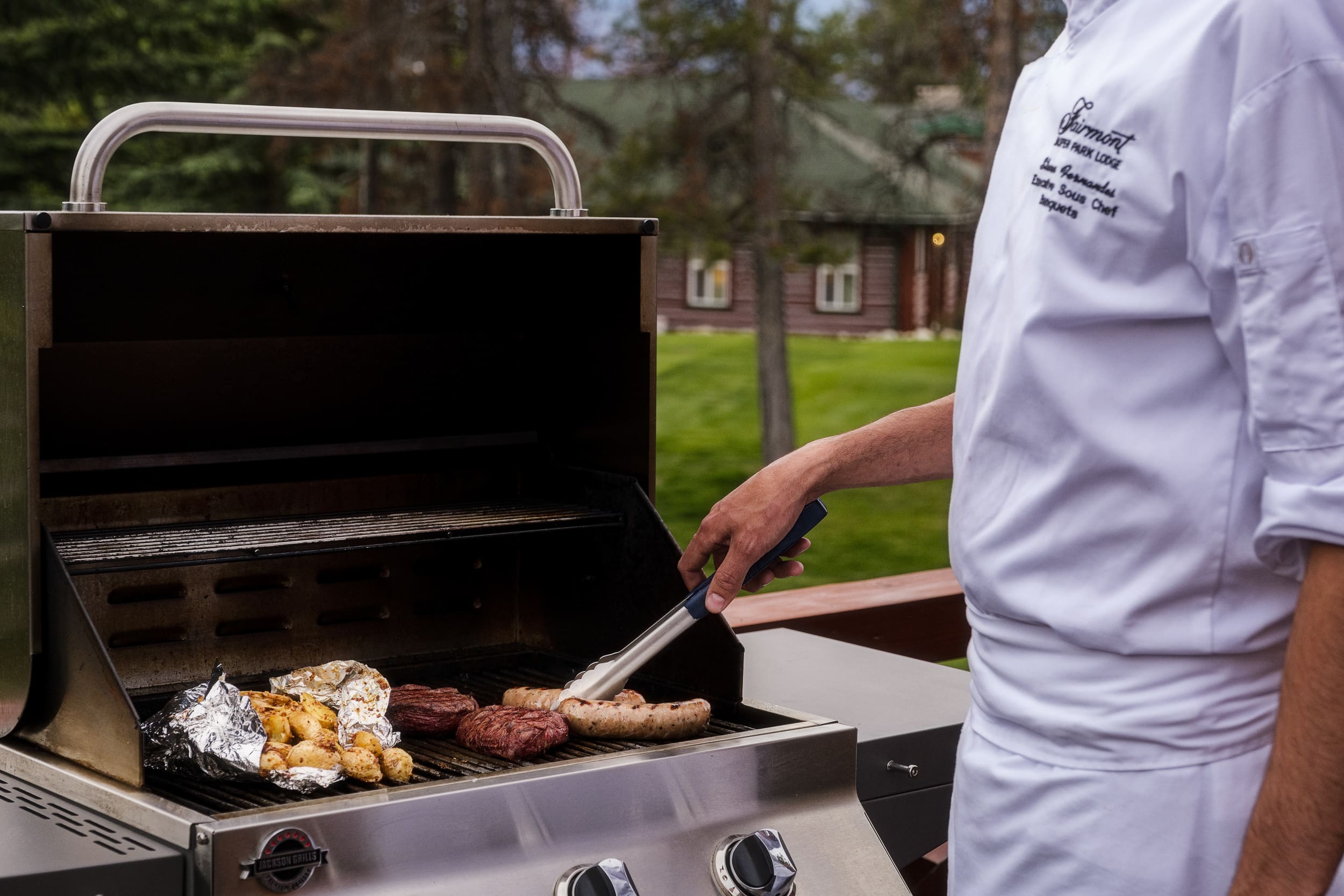 BBQ Packages & Rentals
Choose your BBQ Package from a selection of local and internationally inspired cuisines and we'll deliver all of the goods, packed and vacuum sealed, ready for you to throw on the grill. BBQ packages save 4 to 6 guests.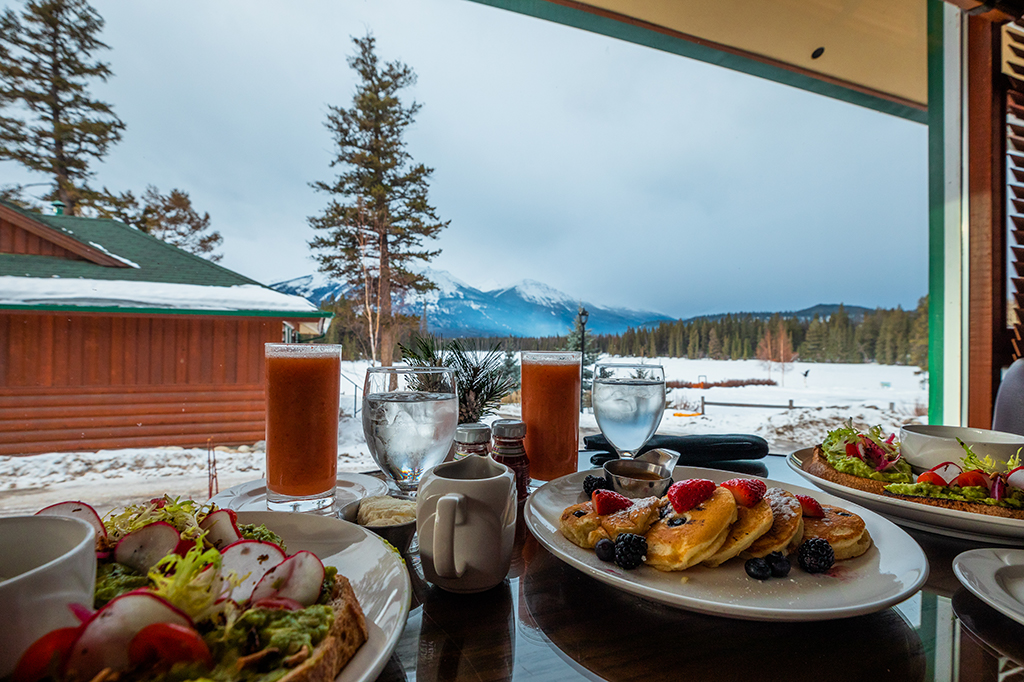 Signature Cabin Breakfasts
Wake up in the dazzling Rockies to the smell of fresh coffee and decadent pastries. Choose from one of our three breakfast packages to make breakfast from your cabin easy.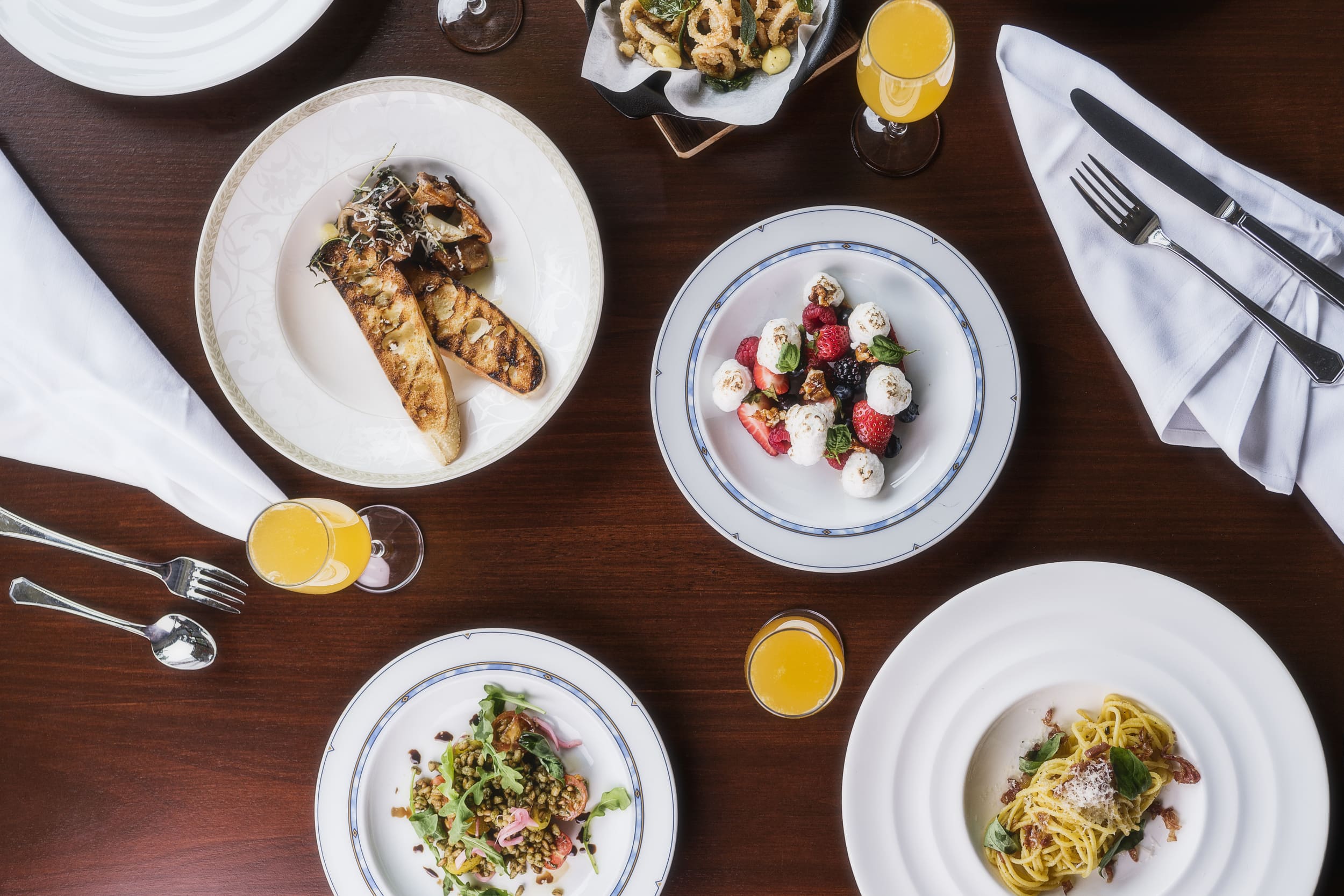 Canapés & Shareables
Choose from a variety of cold displays including crudité, shellfish, and sandwiches. Or a mouthwatering display of hot dishes including lamb chops, bison sliders, or grilled cheese bites. Order platters or per 24 pieces.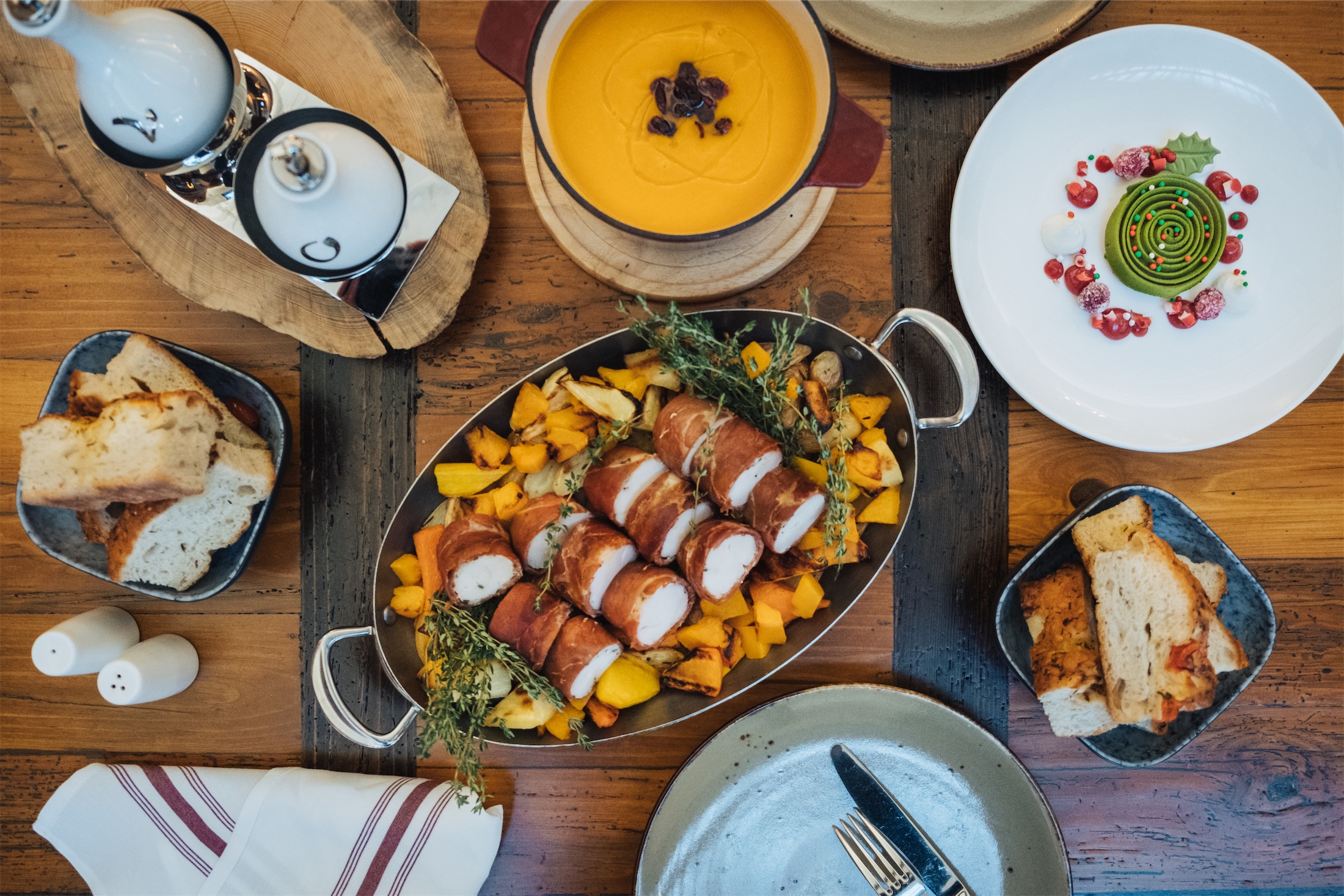 Orso at Home
Indulge in modern Italian fare with fresh ingredients in the comfort of your own private cabin. Bring everyone together and enjoy the delicious dishes inspired by both traditional and modernized Italian tastes. Serves 8 to 10 guests.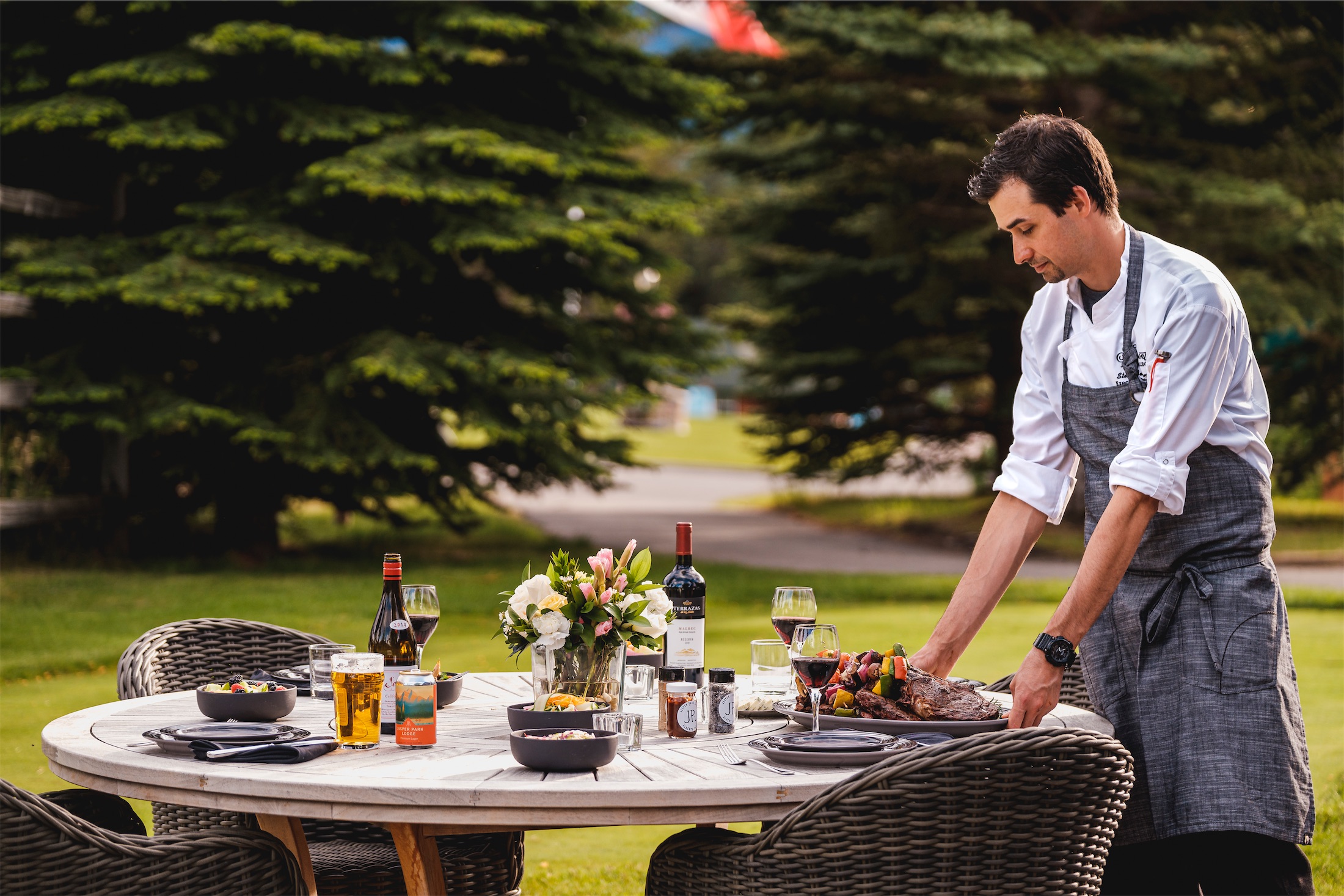 Let us create a personalized, enhanced menu designed specifically for you and your cabin guests. Our Butler Team will arrange a meeting with you and a chef to discuss an experience perfect for you and your guests. Throughout the event, enjoy the company of your own private chef and server. Note: minimum spend of $2000. Specifics must be confirmed 72 hours in advance.