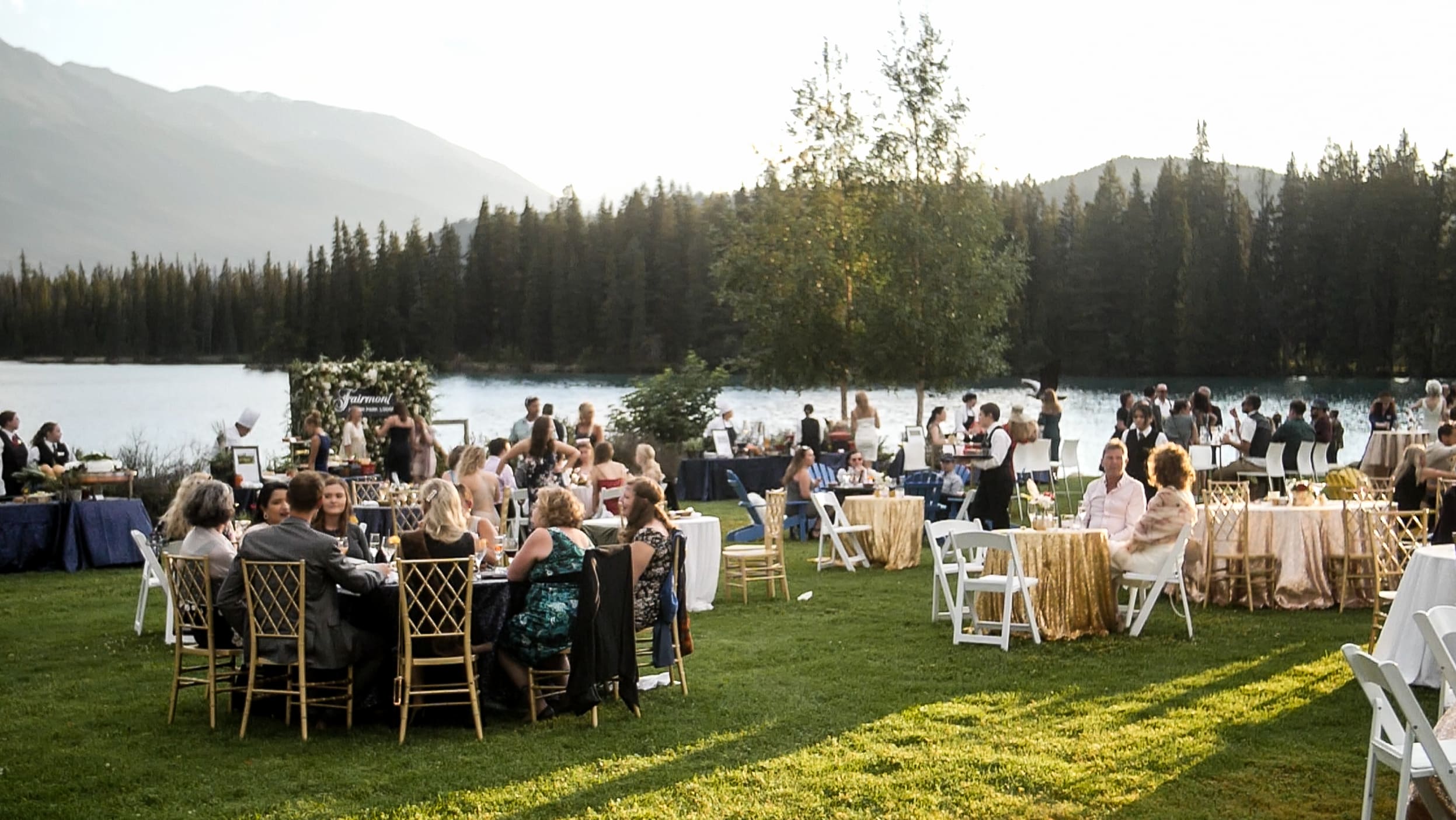 Mary Schaffer Ballroom
The room can divide into three smaller rooms, all with natural light and integrated screens, perfect for business. Features include large vaulted ceilings, oversized gold-leaf chandeliers, and a large mural celebrating Mary Schaffer's early exploration of Jasper. The Mary Schaffer Ballroom is adjacent to The Great Hall, an excellent venue for a cocktail reception.
110 - 175 Guests
Banquet Menu
1,600 - 2,280 sq. ft.
Signal
The Signal Room is located on our lower level and features vintage Rocky Mountain décor. The Signal Room is the perfect size for smaller meetings and dinners. Signal mountain is the smaller of the Signal-Tekarra formation and the meeting rooms reflect their relative size.
66 Guests
Banquet Menu
792 sq. ft.
Tekarra Room
The Tekarra room is conveniently located in close proximity to a public washroom and features a built in presentation screen.
64 Guests
Banquet Menu
920 sq. ft.
Tonquin
The Tonquin Room is the perfect location for a banquet, wedding or a general meeting. It features large vaulted ceilings, oversized chandeliers and sliding patio glass doors, opening on to a large terrace overlooking the first tee and the 18th fairway.
150 Guests
Banquet Menu
1,700 sq. ft.
Spike
The room was recently renovated and features a large stone fireplace and picture windows overlooking the first tee and the 18th fairway. The Spike Room is the ideal spot for a meeting or a meal before or after a round of golf.
125 Guests
Banquet Menu
1,440 sq. ft.
Stanley Thompson Boardroom
The room features a boardroom table, leather chairs, large stone fireplace, and large picture window that overlooks the 18th fairway. The Thompson Room is well suited for an executive meeting and accommodates up to 20 people.
20 Guests
Banquet Menu
630 sq. ft.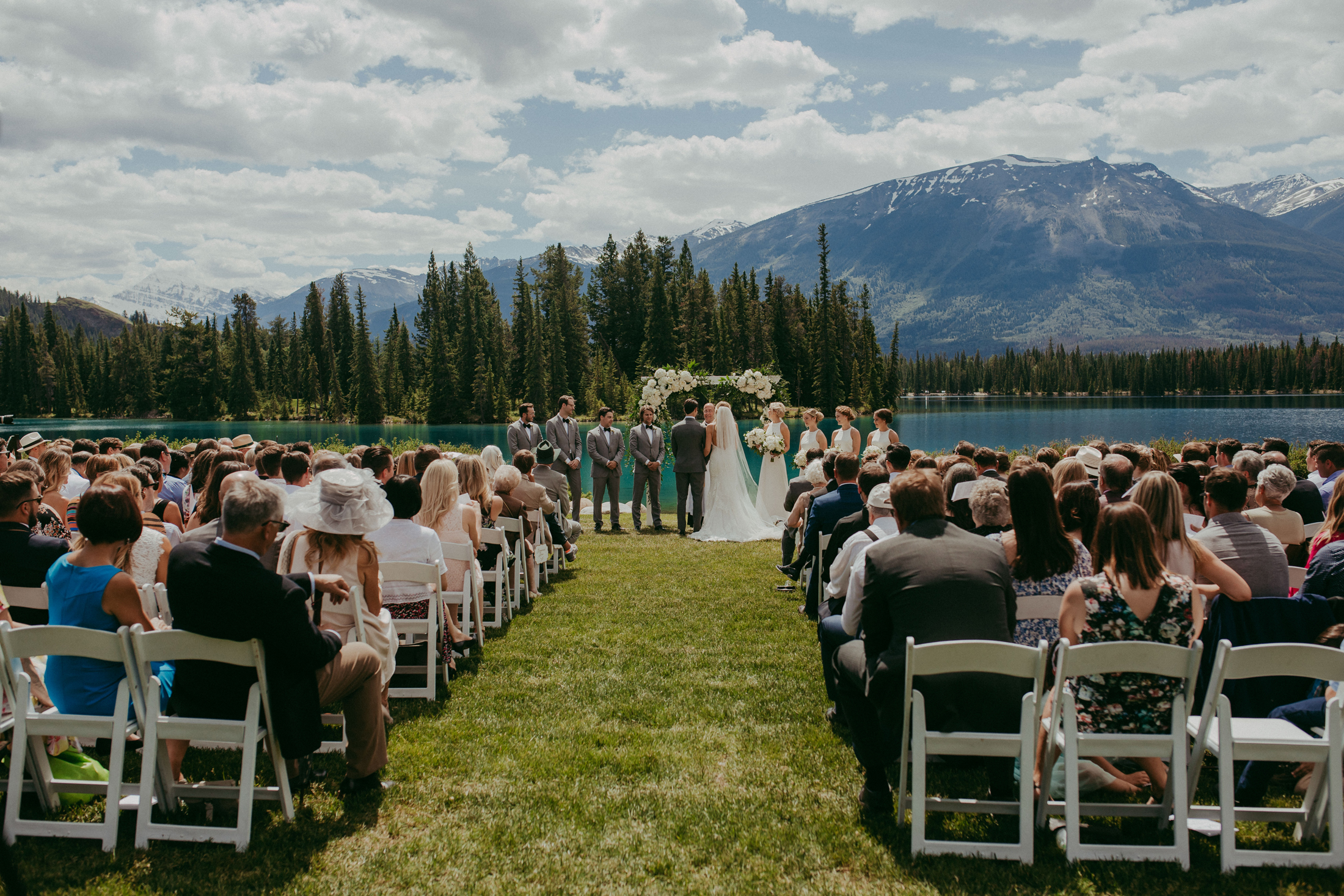 Beauvert Plateau
A breathtaking and centrally located venue, the Beauvert Plateau is located in front of the Main Lodge and has the perfect backdrop for your ceremony. With its stunning location on the shores of Lac Beauvert, this plateau offers the most idyllic views of the surrounding mountains. Photo Credit: Tricia Victoria Photography
Whistler's Plateau
The plateau boosts views of mountain terrain and a glimpse of the 16th tee. It is a semi-private venue and is located between our luxurious cabins.
Beauvert Ballroom
Named for the beautiful, sparkling green-colored mountain lake it overlooks, the Beauvert Room's generous proportions are perfectly offset by its large picture windows and maximum 25-foot (7.6-meter) ceilings. Spacious enough to host large gatherings, it offers guests an incomparable vista of the lake, forest, and peaks. The Beauvert Room is the largest meeting room on property and features natural lighting, air conditioning, and the ability to divide into two smaller meeting rooms.
260 - 300 Guests
Banquet Menu
4,928 sq. ft.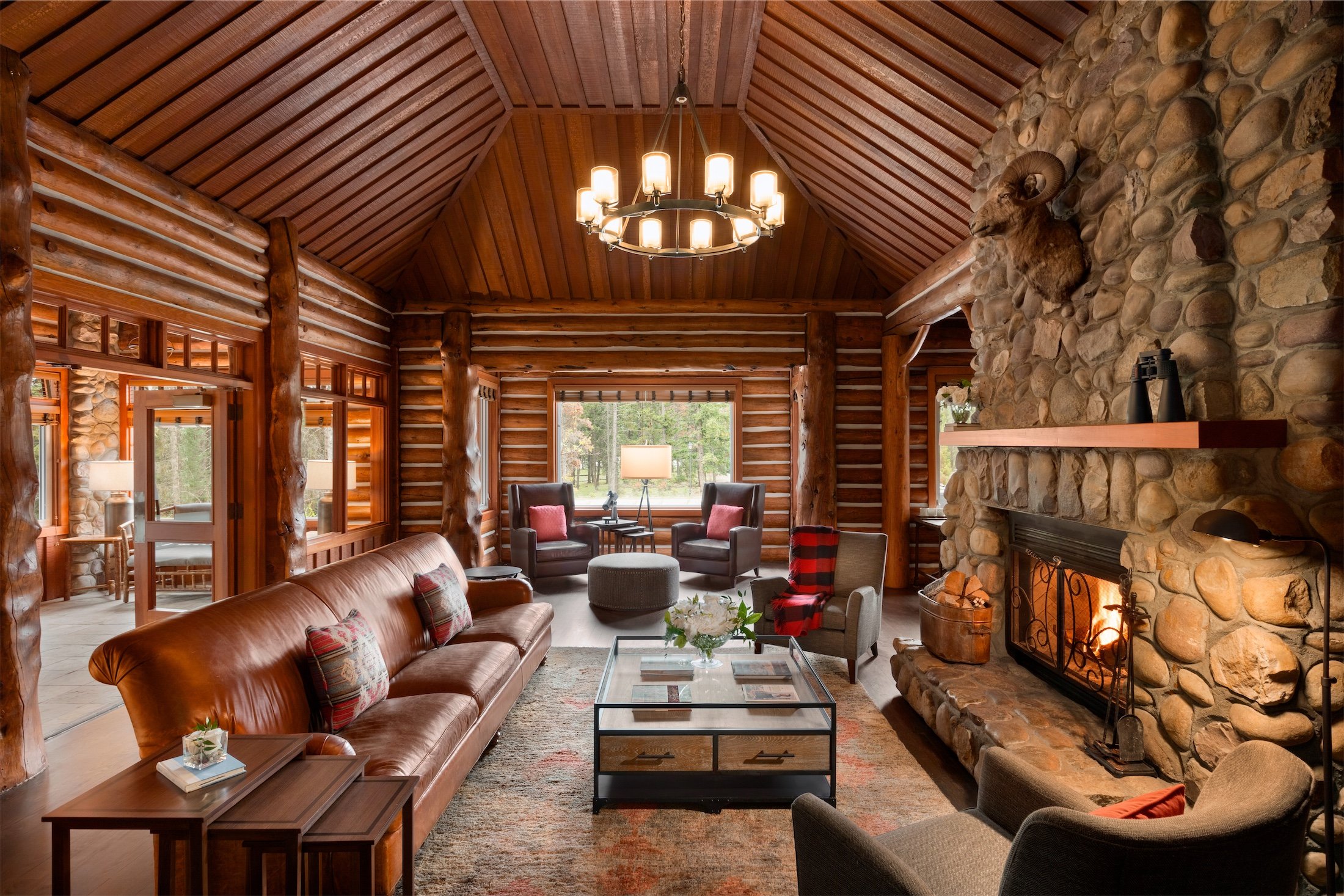 Retreat in style to our private and self-contained Signature Cabins. Discover the classic Rocky Mountain charm of these one-of-a-kind log cabins. Ample space, serene privacy, top-of-the-line amenities, and modern creature comforts abound. Gather around grand stone fireplaces, lavish dining areas, generous verandas, and panoramic views featuring turquoise Lac Beauvert, the Athabasca River, and immaculate golf course fairways.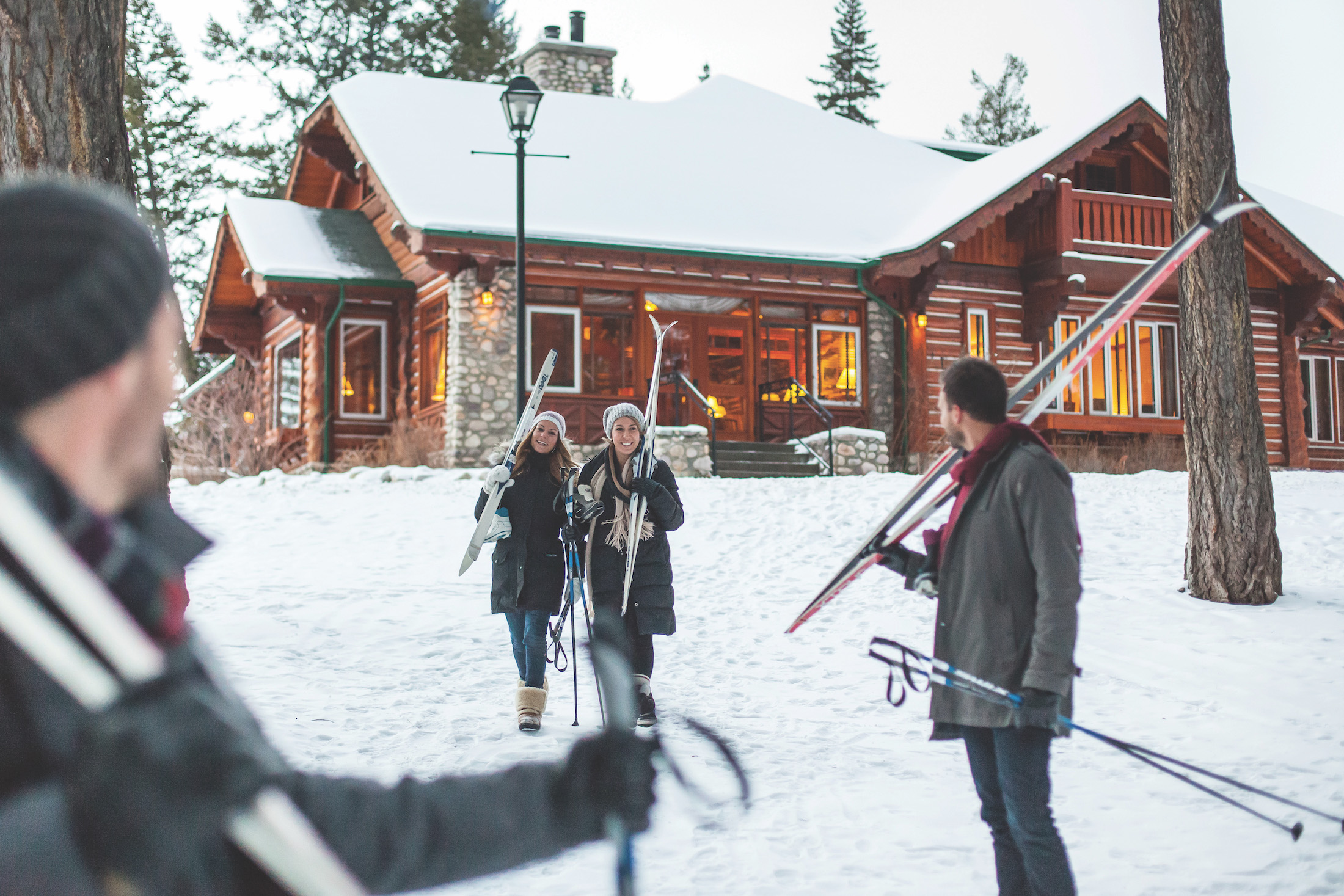 Explore the Rockies with your group in the winter, summer, fall, or spring. We can arrange outings, guided tours, group activities, and team-building excursions. Take your group golfing on the resort's legendary championship course. Sign up for a stargazing evening or a cooking class with the chef. Unforgettable experiences are available year round.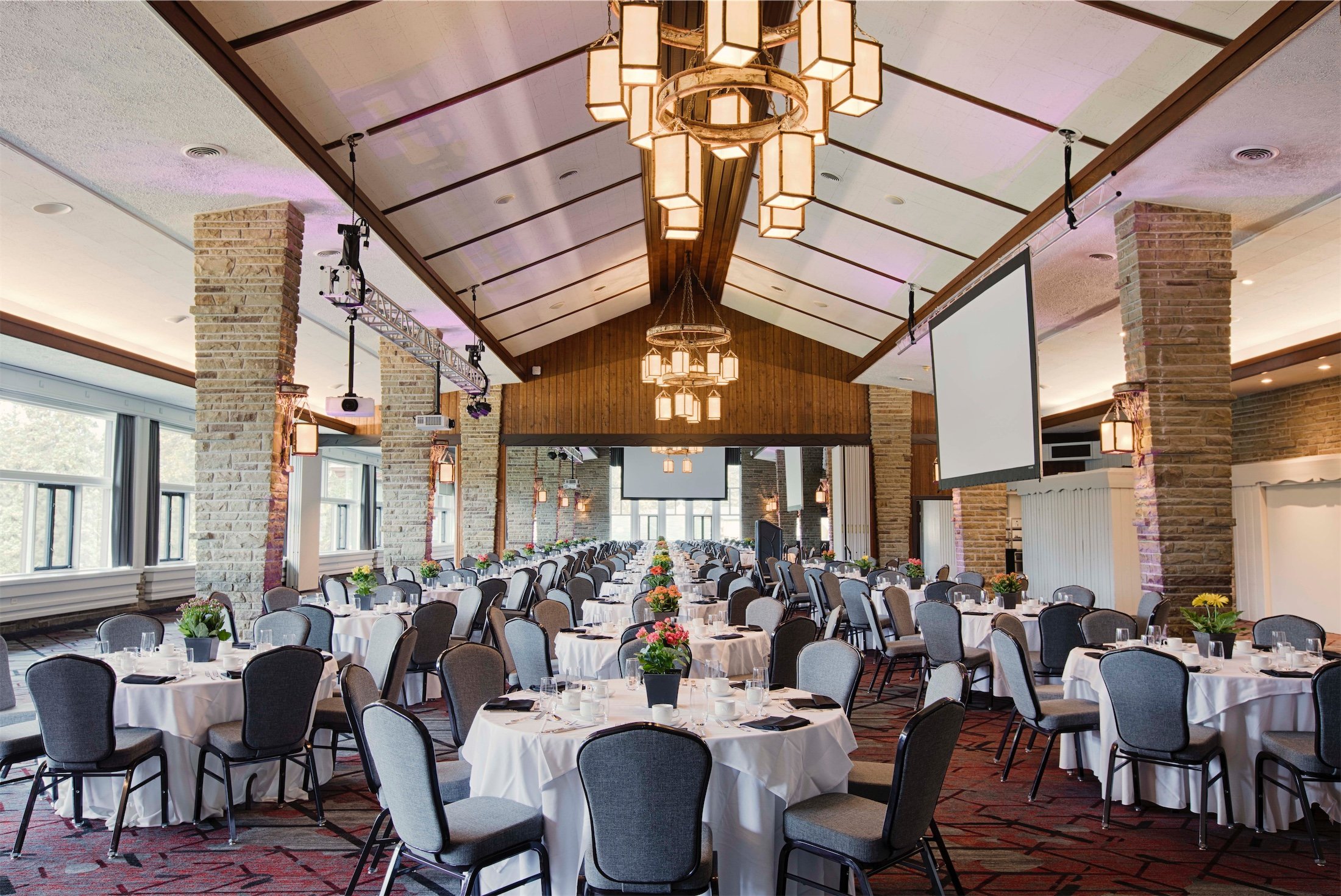 Choose from our creatively curated chef's menus, drawing on the finest sustainable ingredients from Alberta's top ranchers, farmers, foragers, and artisan producers. Customize your menu to make your social event unforgettable.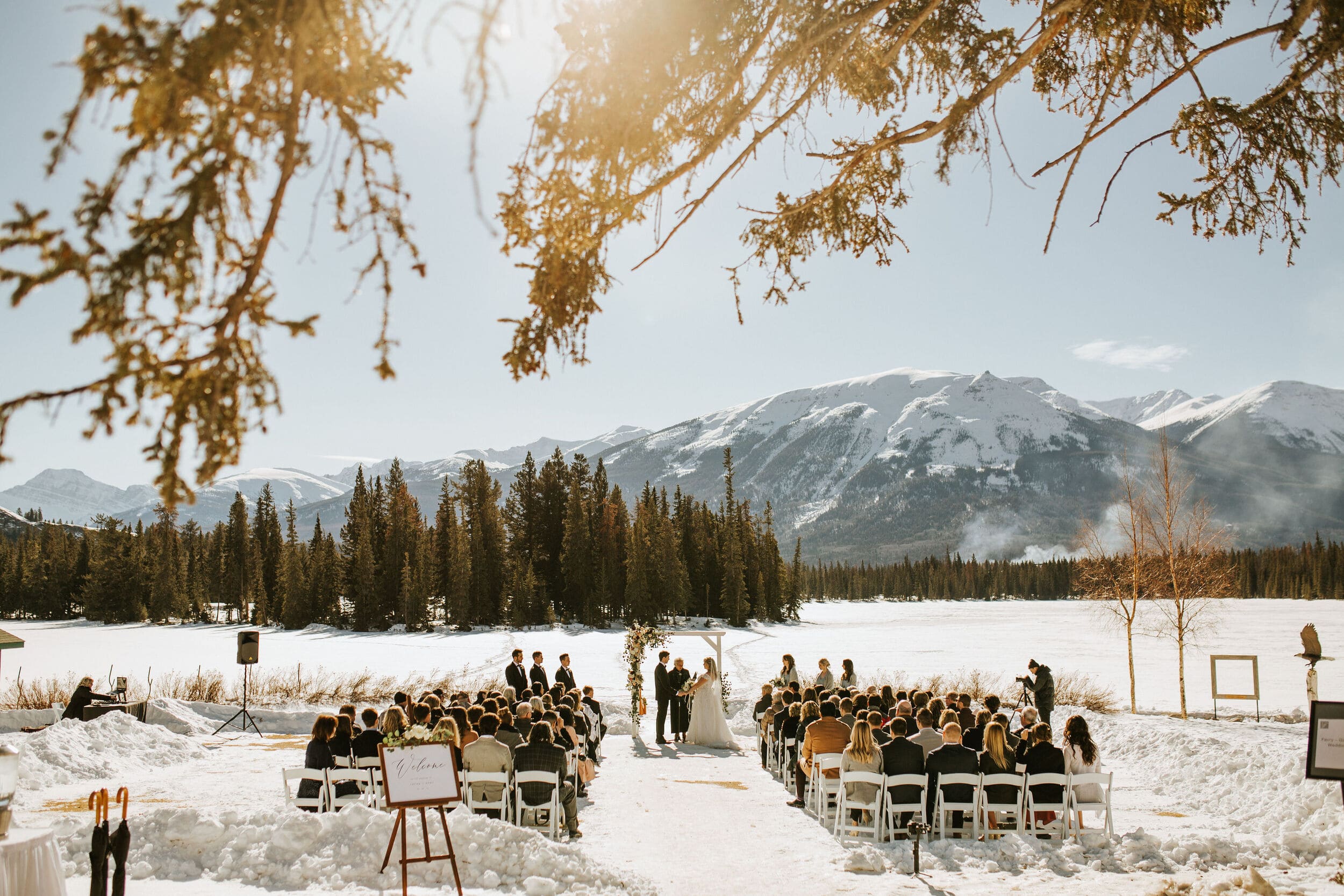 Weddings
Create a picture-perfect wedding against a stunning backdrop of unspoiled nature, pristine lakes, and the magnificent Rocky Mountains at Fairmont Jasper Park Lodge.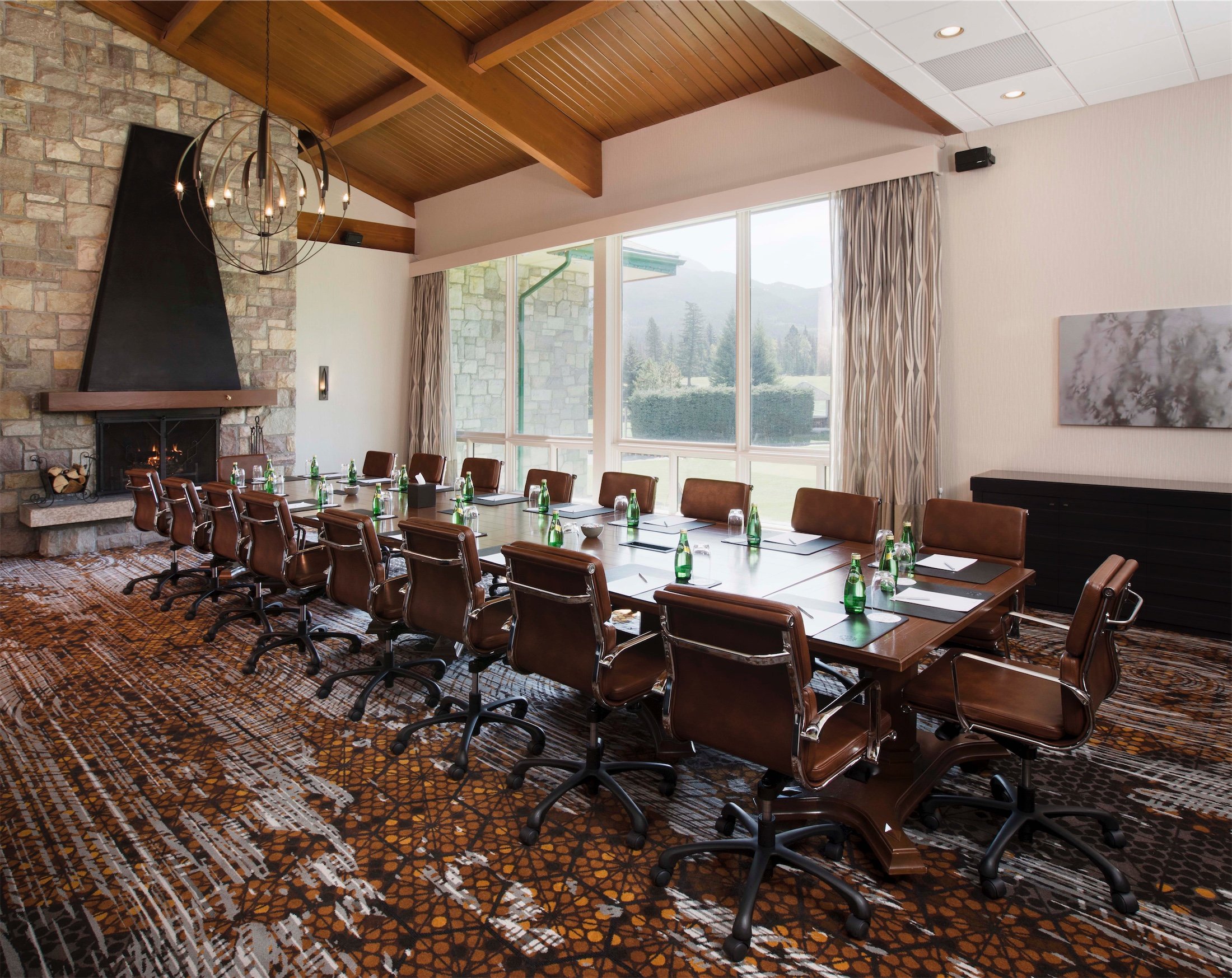 Meetings
Host a memorable meeting at our Rocky Mountain refuge. Pristine wilderness and top-of-the-line event technology combine to create unforgettable corporate gatherings.