Dine at Fairmont Jasper Park Lodge
Eat indoors or out, go upscale or casual, and enjoy memorable meals with friends and family. Celebrate, refuel, and toast on the resort. Sample everything from made-to-order sushi, fresh fish, and prime chophouse cuts to burgers, sandwiches, and salads at our beautiful dining venues, all with delectable seasonal menus and stunning Rocky Mountain views.
Dine With Us
Indulge in a range of dining options at Fairmont Jasper Park Lodge, from casual bites to fine dining prepared by an exceptional culinary team. Enjoy memorable meals with friends and family in this modern alpine setting.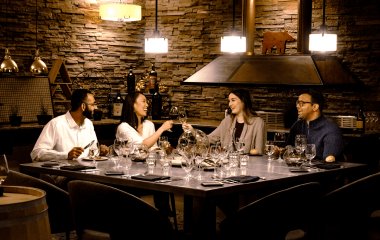 Chef's Table
A truly unique dining experience for you and your guests. Indulge in an interactive, fine dining experience which includes your own private Chef and Sommelier who will customize your menu and walk you through each course and wine pairing.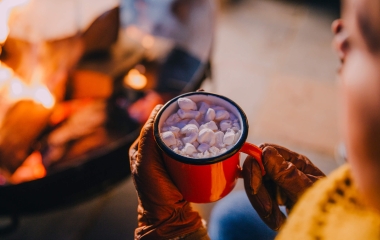 La Cabane Ice Bar
Warm up at our La Cabane Ice bar. Whether your preference is a toasty hot coco loaded with marshmallows or a frosty glass of JPL lager, both are sure to keep you light on your feet for an evening lake skate.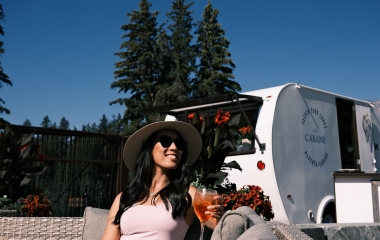 La Cabane Pool Bar
This summer, experience La Cabane, our pool bar located right next to our outdoor pool.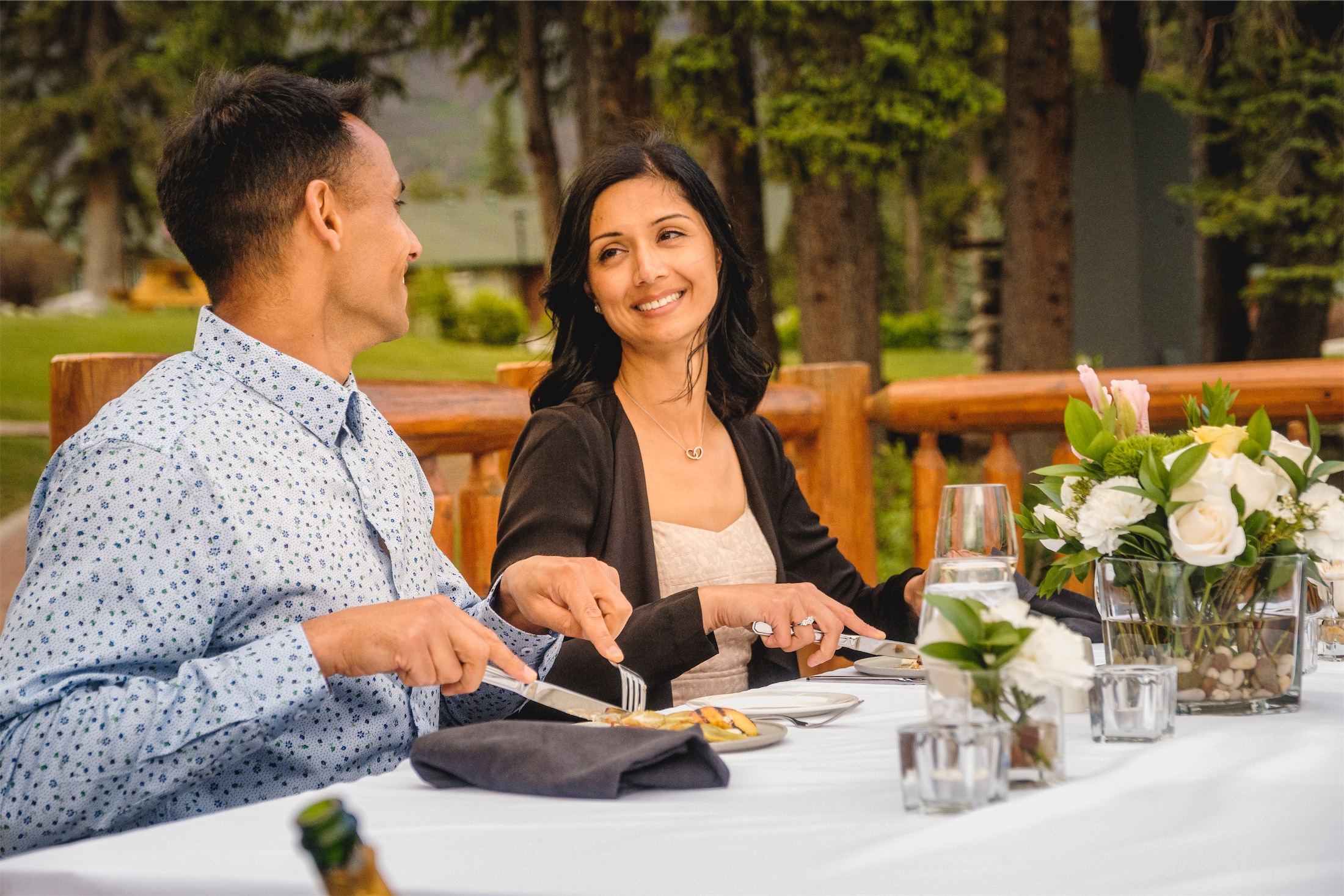 Sundeck Dining
A culinary experience like no other, and without a doubt one of the most spectacular dining settings in all of the Canadian Rockies. With your own private sundeck overlooking Lac Beauvert and Whistlers mountain you'll be served a private gourmet meal designed specifically for you by our Chefs.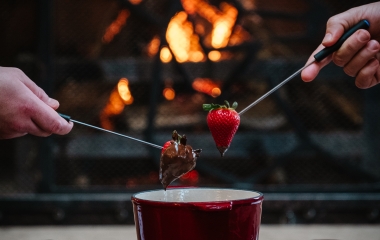 The Nook
A premium full dinner buffet featuring smokehouse appetizers and Alberta meats.
7th Tee Hut
Nestled between the 6th green and 7th tee, and offering hot dogs, chili, snacks and beverages, this is the perfect setting to rest and refocus.
Thompsons Terrace to Go
Your one stop shop for coffee, sandwiches, wraps, cold beverages (including our JPL Premium Lager) and anything else you might need for your round.
Thompsons Terrace
Coffee, sandwiches, beverages and anything you might need for your round. Or, enjoy cocktails and delectable cuisine on the beautiful outdoor patio.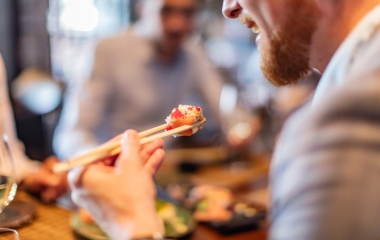 Oka Sushi
Master Sushi Chef Tatsuhiko Okazaki invites you to an experience rolls out gleaming chunks of fresh bluefin tuna and octopus, and custom rolls that resemble miniature works of art, made from handpicked ingredients.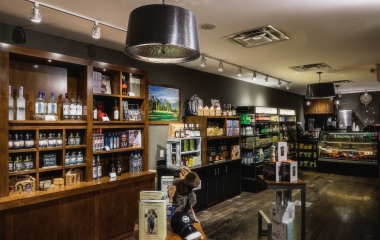 Fitzhugh's Fine Foods
Located in the Lower Lobby of the Main Lodge, Fitzhugh's Fine Foods offers a curated selection of grab-and-go beverages, snacks, and picnics!
Emerald Lounge
Come for true north cuisine, classic cocktails and a frosty pint of our JPL Premium Lager in the comfortable living room-style space with high ceilings, softly lit lamps and chandeliers, and a dramatic wall of windows taking in the famous landscape.
The Great Hall
Enjoy a classic lodge setting with modern Canadian fare. The Great Hall offers breakfast, lunch and dinner à la carte, and an extensive selection of wine, craft beers and cocktails and take in unparalleled views from the restaurant overlooking Lac Beauvert.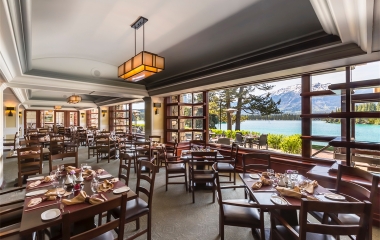 Orso Tratorria
Hankering for carpaccio and handmade pasta, or perhaps just a premium cut steak? Deliciously rustic Italian fare stars at Orso Trattoria, a casual spot with sophisticated menus and postcard panoramas of the blue-green lake and snow-capped peaks.
Loading map ...