Accessibility at Fairmont Jasper Park Lodge
We strive to create a culture of inclusion at Fairmont Jasper Park Lodge. As such, we are equipped to meet the needs of our guests who require accessible accommodations. Our accessible rooms are thoughtfully designed to ensure your comfort and safety during your stay, and many of our resort areas are accessible. Please contact us if you have any special requests related to accessibility, or if you need more information about our facilities and services.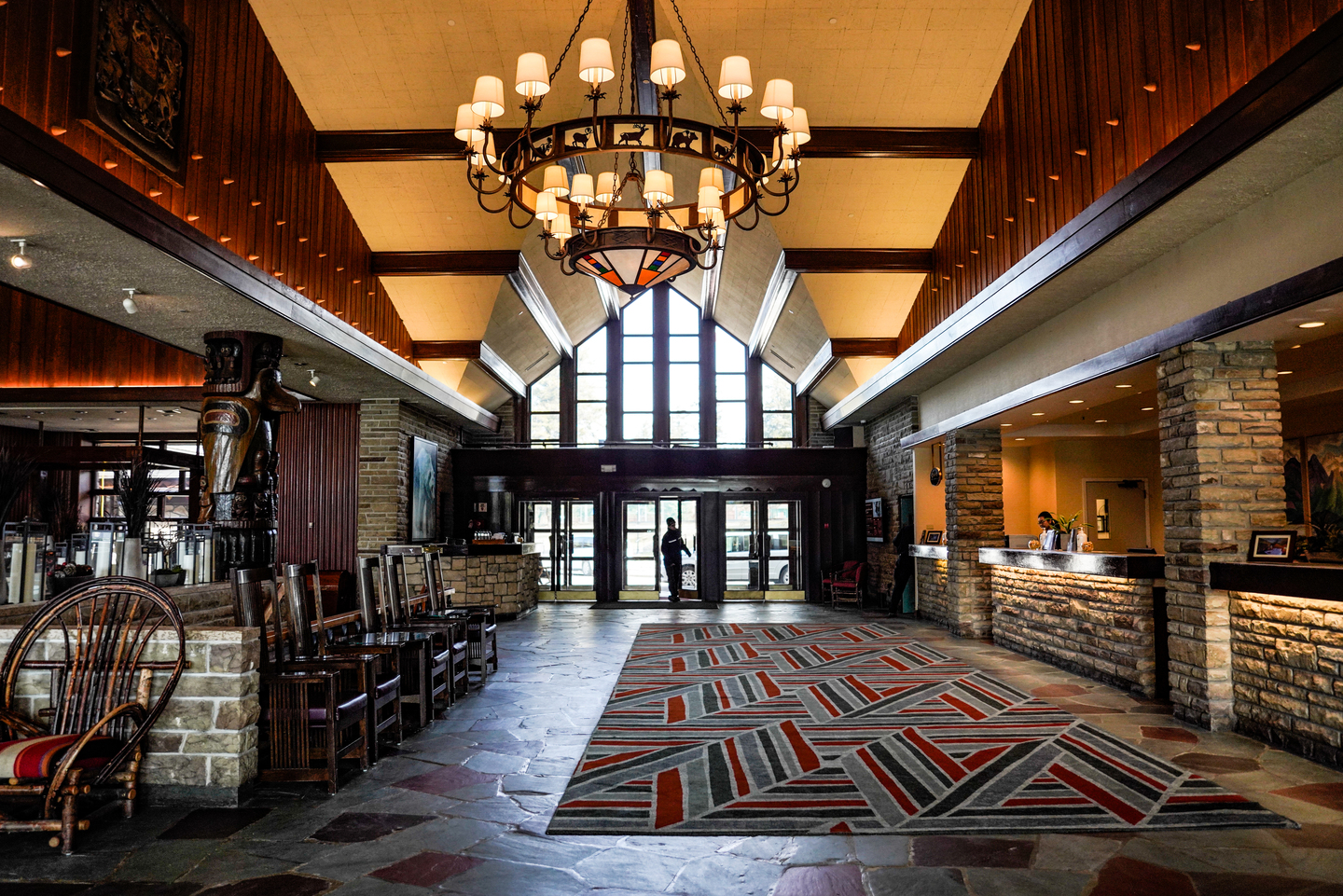 The Main Lodge building has two accessible entryways including the front entrance of the Main Lodge and the lower-level entrance next to Orso Trattoria.
There is an elevator located in front of the Pyramid C room on the lower level, next to room 663 on the main level and beside room 672 on the upper level, that provides access to those floors.
The Great Hall, Orso Trattoria, Fitzhugh's Fine Foods and The Nook are all fully or partially accessible to guests. Please note that Oka on the lower level has space restrictions making it not accessible.
Fairmont Spa, the Pool & Fitness Centre, and The Boathouse dock are all fully accessible.
The Golf Clubhouse is accessible by ramp to the Maligne Room for access to Thompson Boardroom and the Kerkeslin Room for access to the Tonquin, Spike, and Miette Rooms. Dining at Thompson's Terrace is also accessible.
Paved paths across the property provide easy access to parking lots, viewpoints and cabin roads.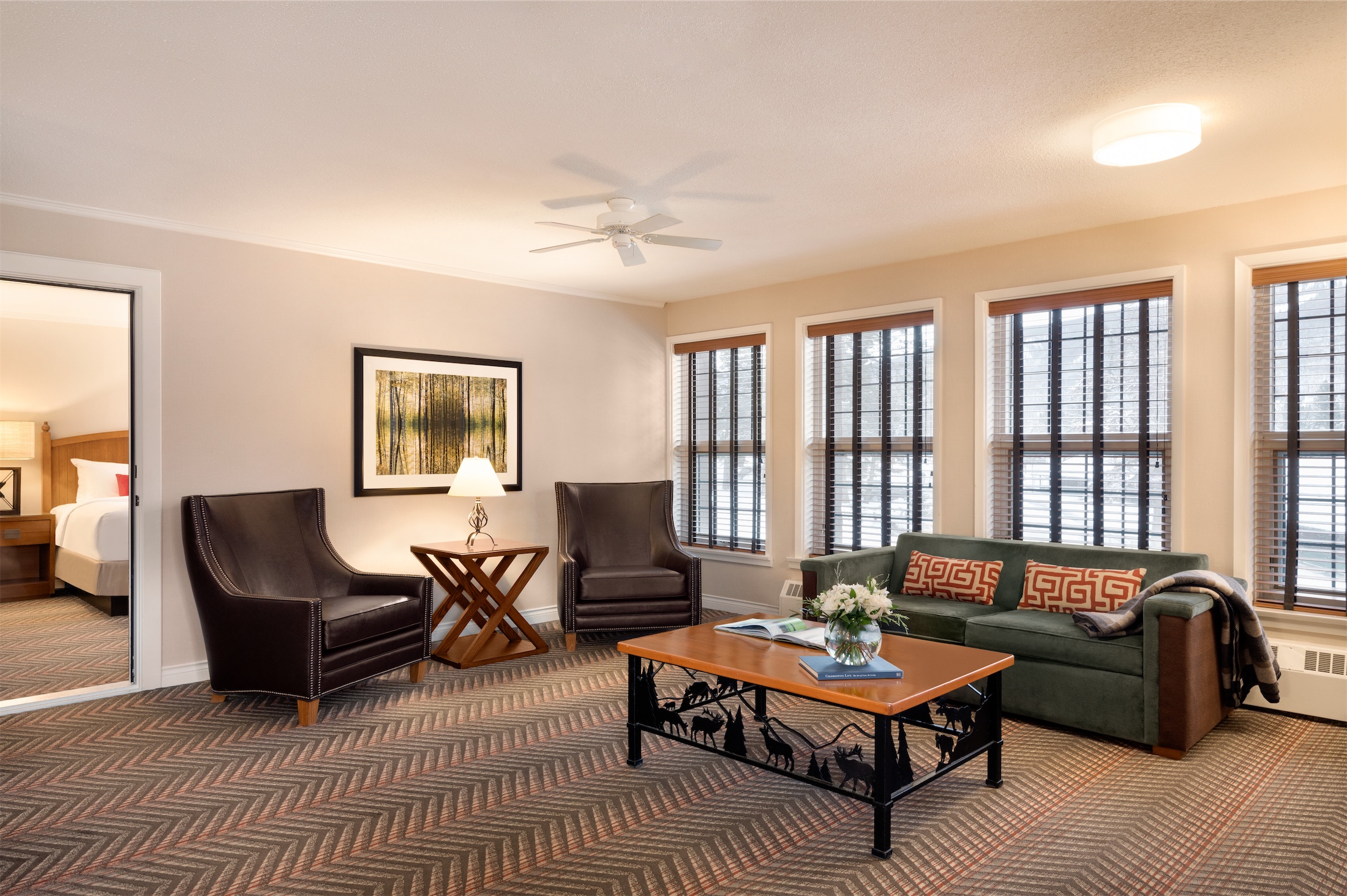 Deluxe Main Lodge Building Accessible
Guest rooms are located on the first floor of the Main Building and are accessible (ADA Compliant).
The Lodge
2 Double Beds
2People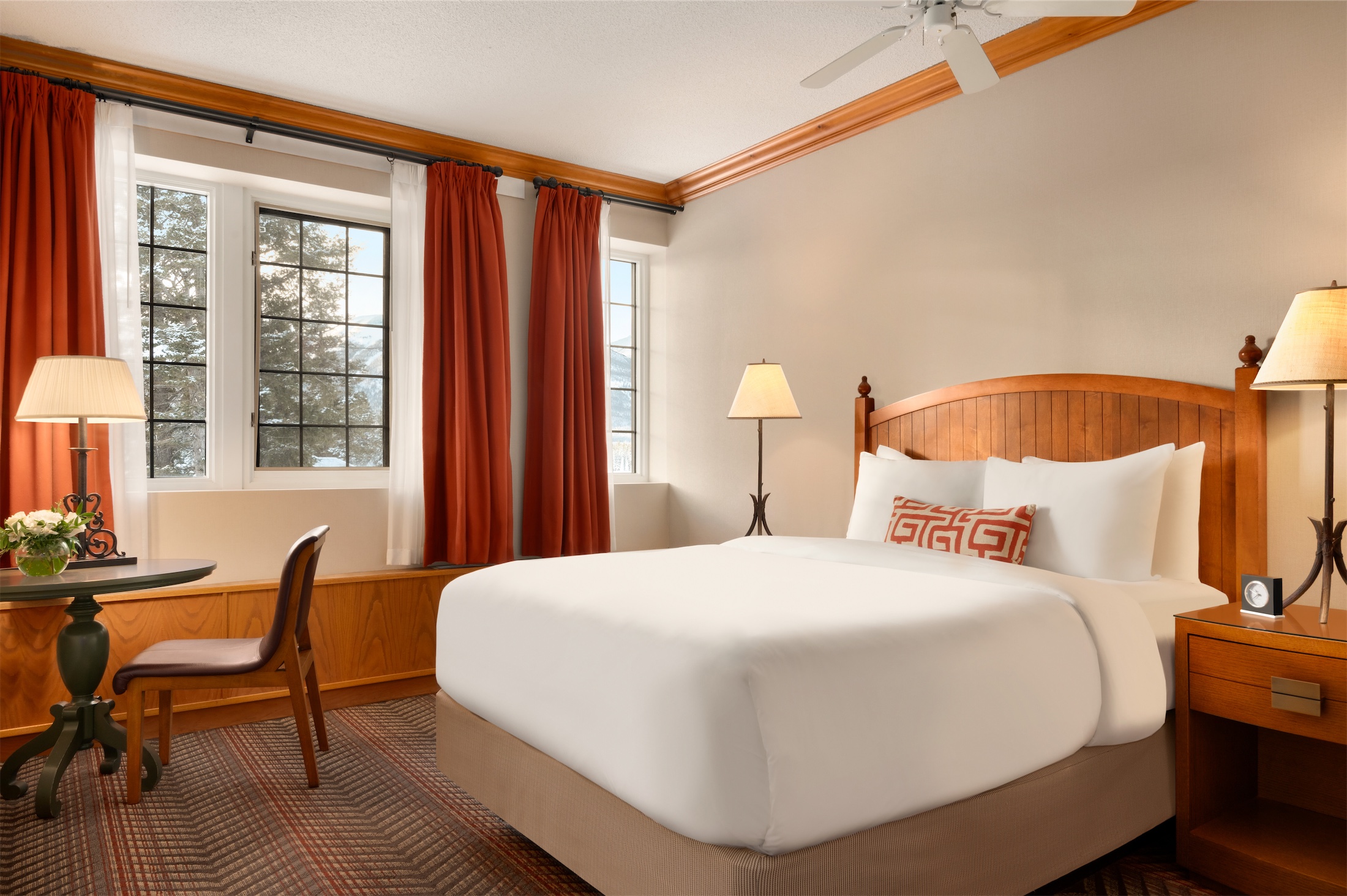 Fairmont Main Lodge Queen
Rooms are located on the first floor in the main lodge building, perfect for those who prefer the convenience of being close to dining and amenities.
The Lodge
1 Queen Bed
2People