Golf
Play one of the world's best courses, set in the wild heart of Jasper National Park. For 20 consecutive years, SCOREGolf magazine has ranked Jasper Park Lodge Golf Club as Canada's top golf resort course. It is truly hard to beat the winning combination of design guru Stanley Thompson's demanding play with awe-inspiring scenery. The par-71 lakeside course rewards with sweeping vistas and challenging terrain.
LOCATION
1 Old Lodge Road
Jasper, Alberta, Canada, T0E 1E0
HOURS
8:00 AM – 7:00PM | Monday – Sunday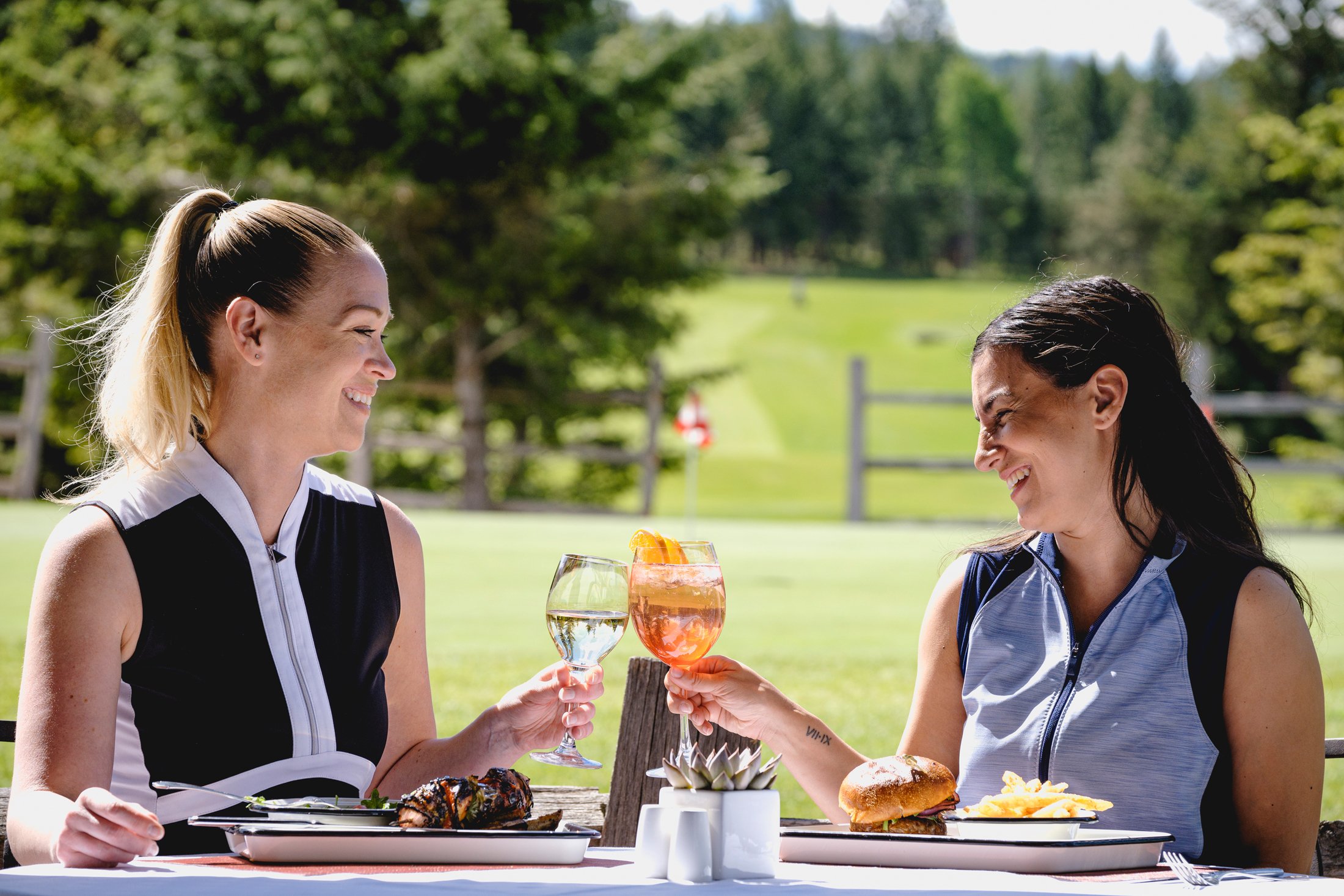 We've designed our food and beverage program to cater to the specific needs and wants of golfers. All of our menus are delicious and nutritious, seasonal, organic, and locally sourced. This is satisfying food that will keep you going strong through the 18th hole.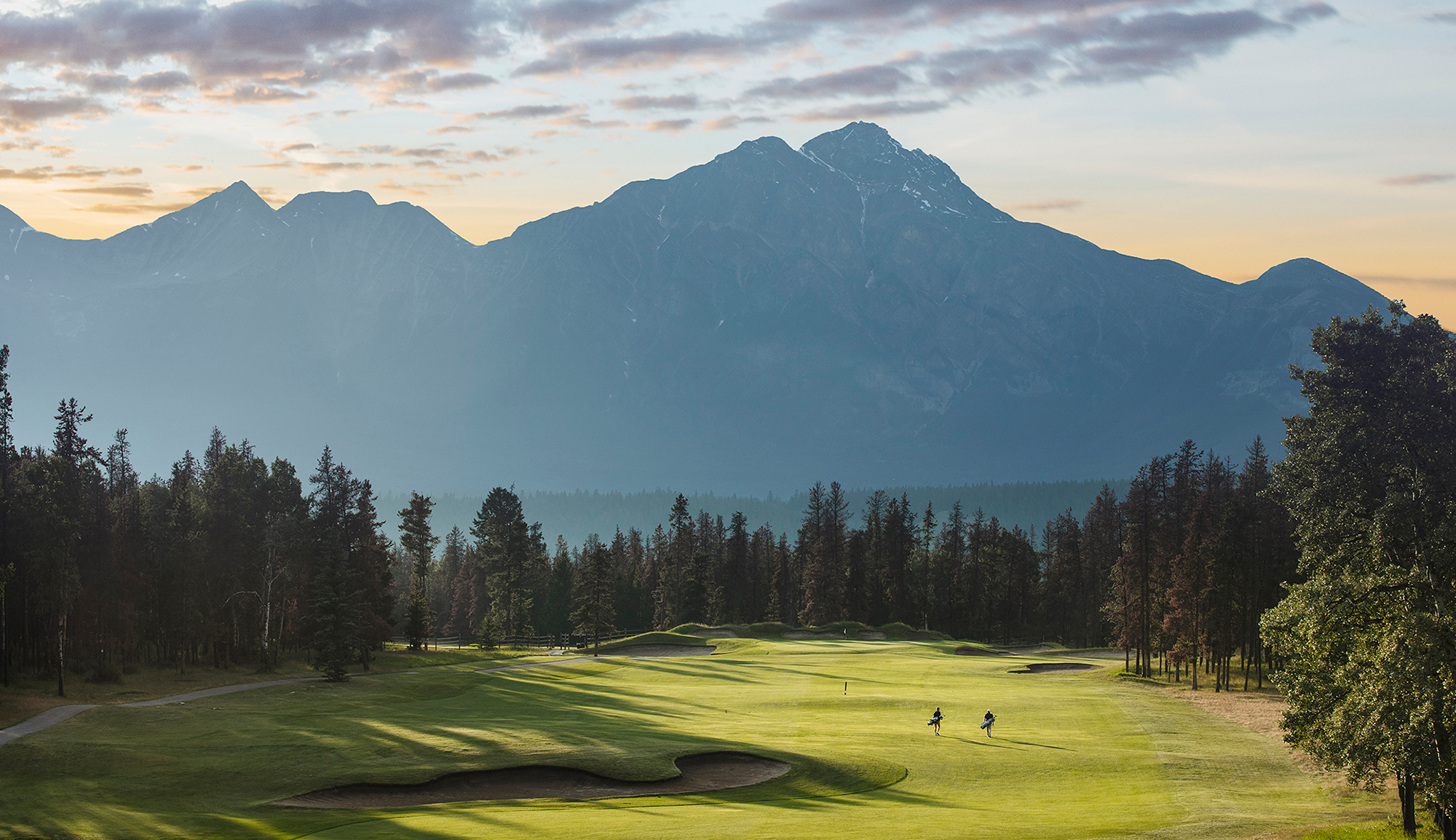 Our team of golf professionals is talented, creative, and experienced in staging successful events of all kinds. We can put together a pre-wedding bachelor golf outing, themed fundraiser, or corporate team-building tournament for groups large and small.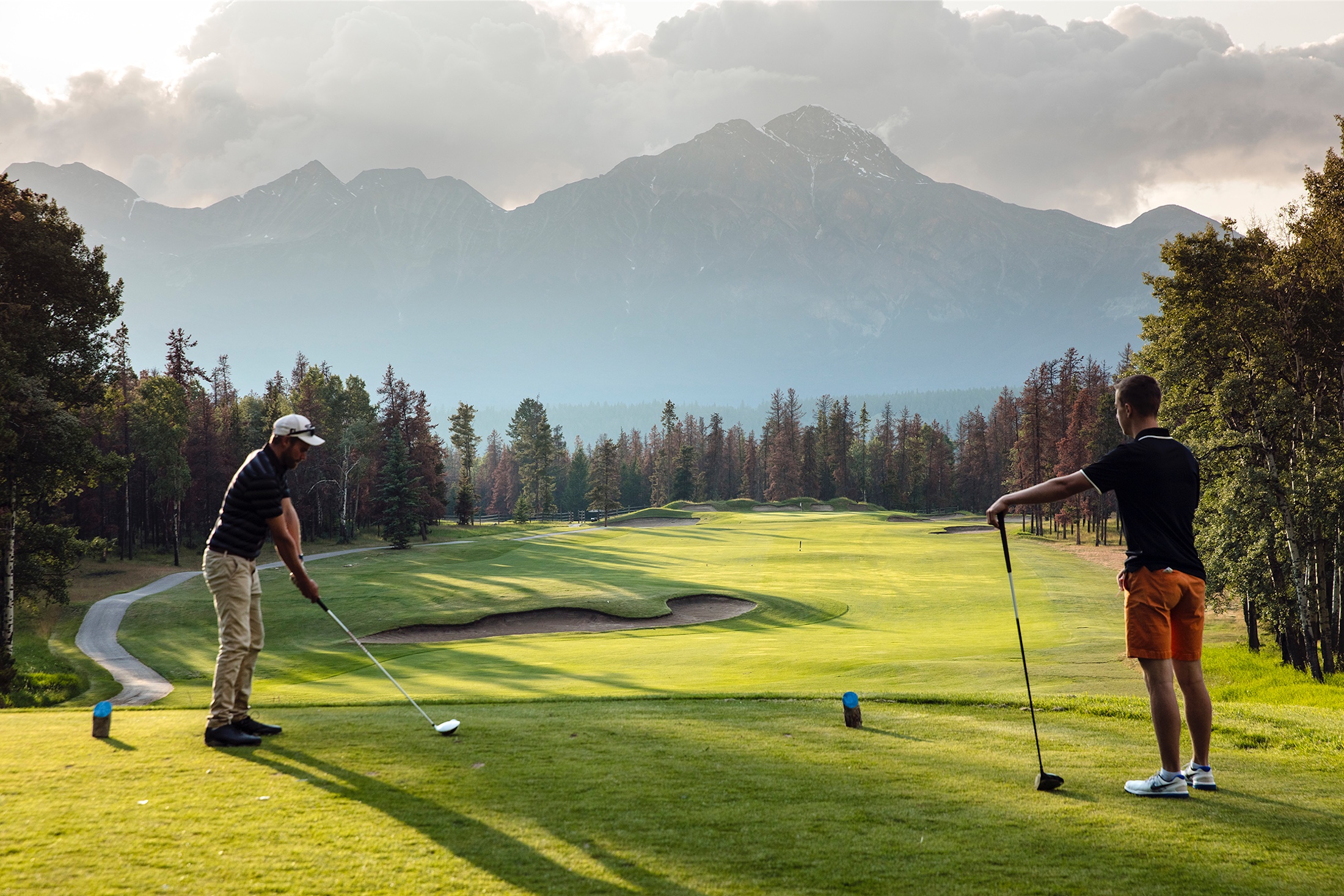 Play like the pros – work on your shot at the driving range or master your swing in a short game clinic before taking on Canada's #1 Golf Course.
Additional Golf Information
Opening – May 31 | $185
June 1 – September 30 | $255
October 1 – Closing | $175
For more information on special rates, including the Alberta Residents Rate, visit the Jasper Mountain Golf Club website.
Take home souvenirs to remember your time at Canada's top resort course or pick up some essentials. The Golf Shop has a well-curated selection of clothing and accessories, and our knowledgeable staff is ready to help you in any way.
Sharpen your golf skills on the greens of Fairmont Jasper Park Lodge Golf course. Our trained professionals can help you hone your golf game so you can make the most of the season.
Take a 360-degree tour of some of our most famous holes from the comfort of your own home:
Already a member of Canada's No. 1 Golf Resort? Login here.
Golf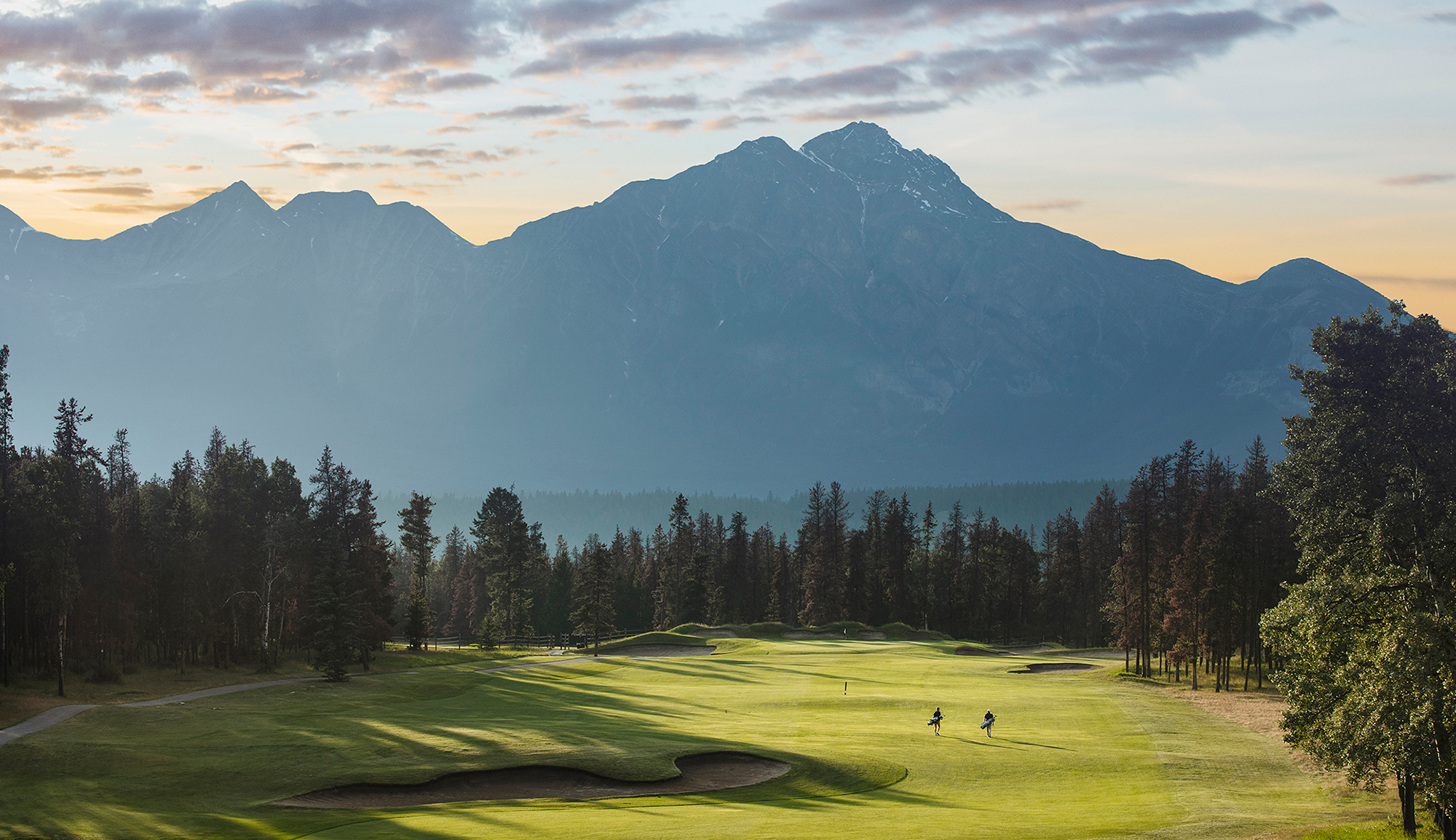 Jasper Midweek Golf for Free
Escape the weekend rush and retreat to Jasper for a midweek round of golf on us! Take a swing on the award-winning Stanley Thompson course and find yourself surrounded by iconic mountain peaks while you play your best game yet! 
Golf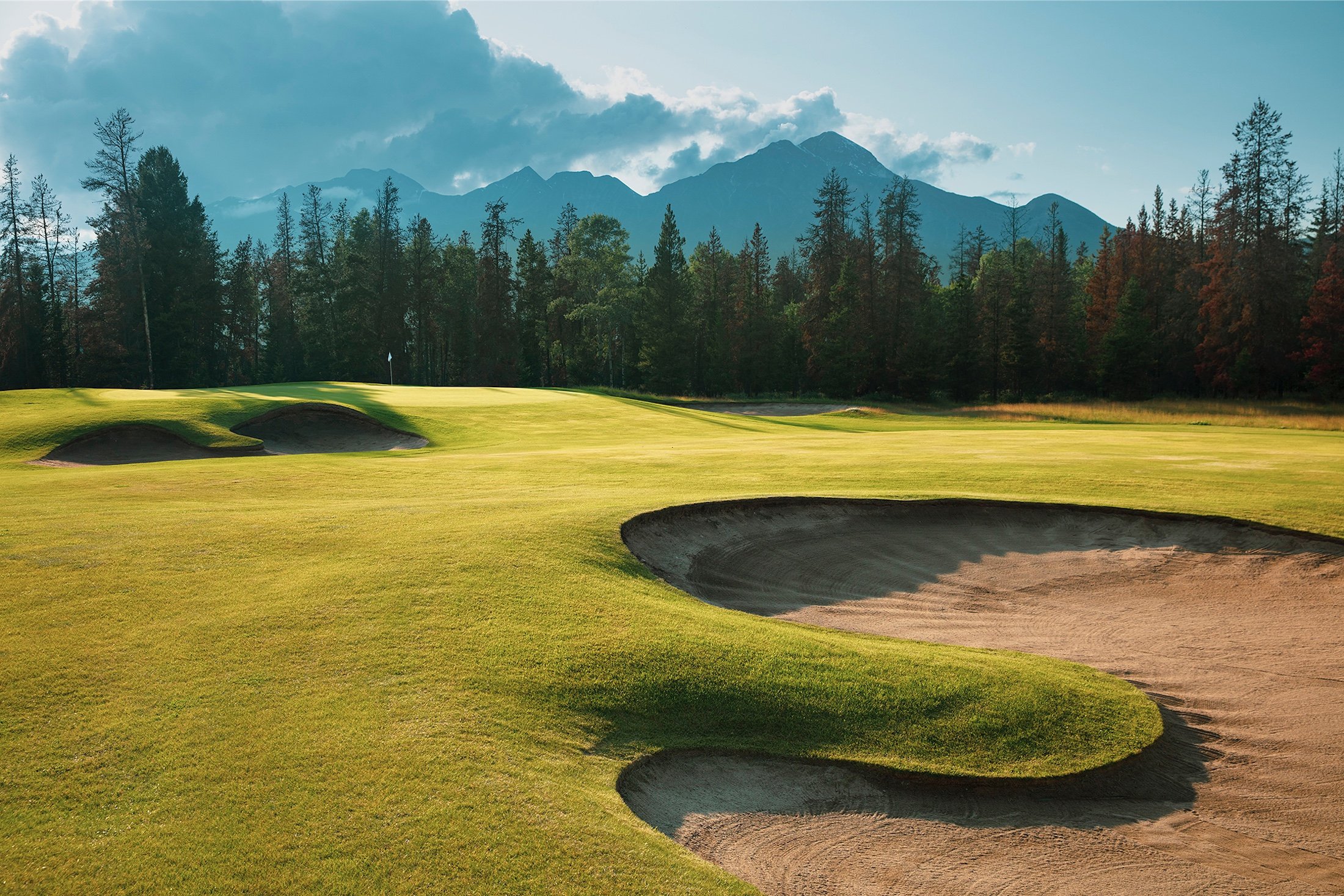 Jasper Luxury Golf Package
Enjoy breakfast on us before you head out onto the iconic Stanley Thompson course for an unbelievable round of golf. This luxury golf packages elevates your stay, so you get more when you play more!