Pet-Friendly Vacations in Jasper
We believe pets are part of the family, and hope to make traveling with your four-legged friends easy, fun, and unforgettable. We want to help you create memories with your pet that last a lifetime. Whether hiking through the great wilderness or relaxing together in a cozy cedar cabin, we provide ways for you and your pup to get closer than ever before.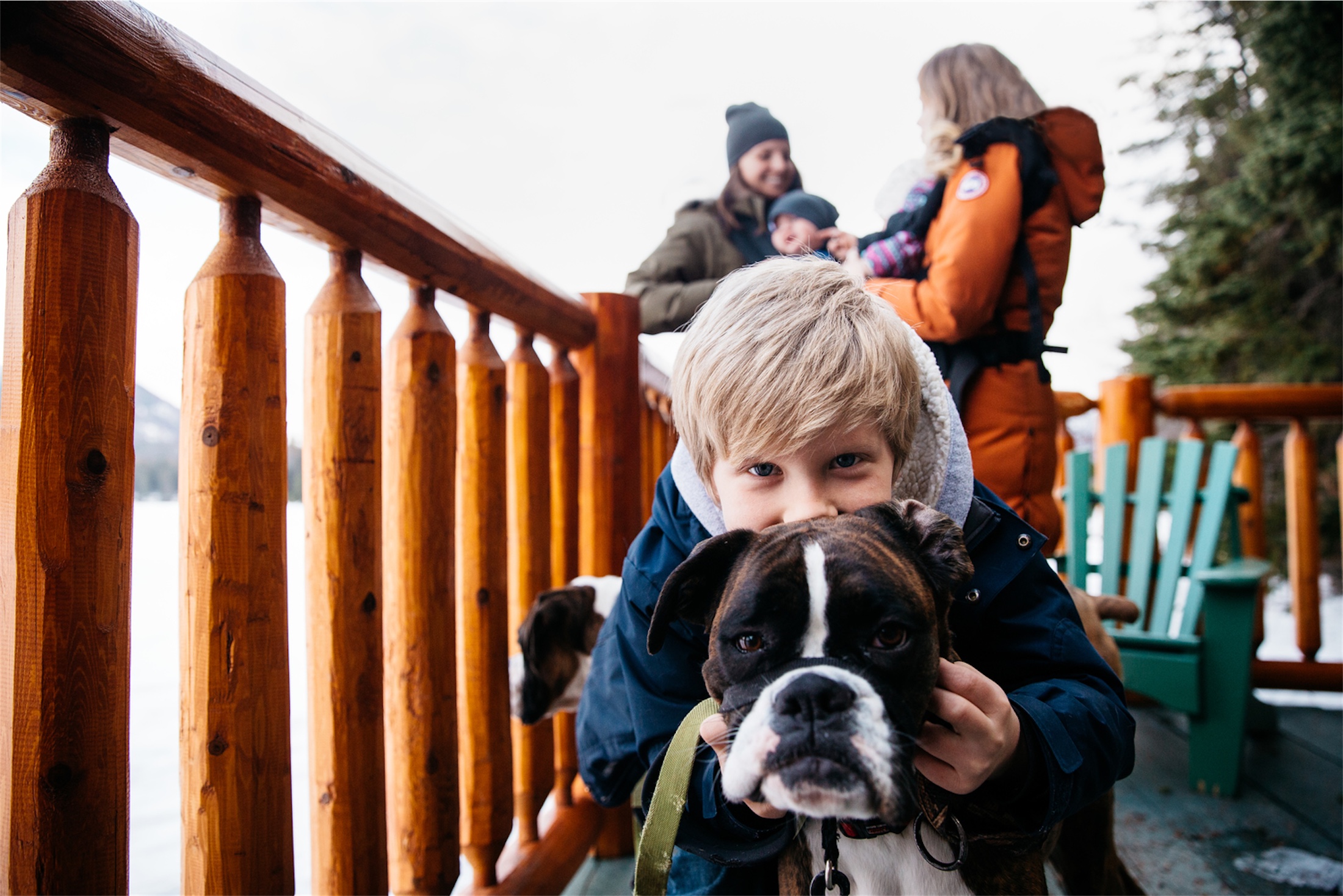 What You and Your Pup Can Expect
You are welcome to bring your dog along for an additional charge of $50 per room, per night. This fee applies to all pets and covers deep-cleaning services. We'll provide dog beds, bowls with fresh water, and a special dog-friendly welcome gift! Our accommodations are designed with pets in mind, and spacious enough for you to stretch out and relax in comfort.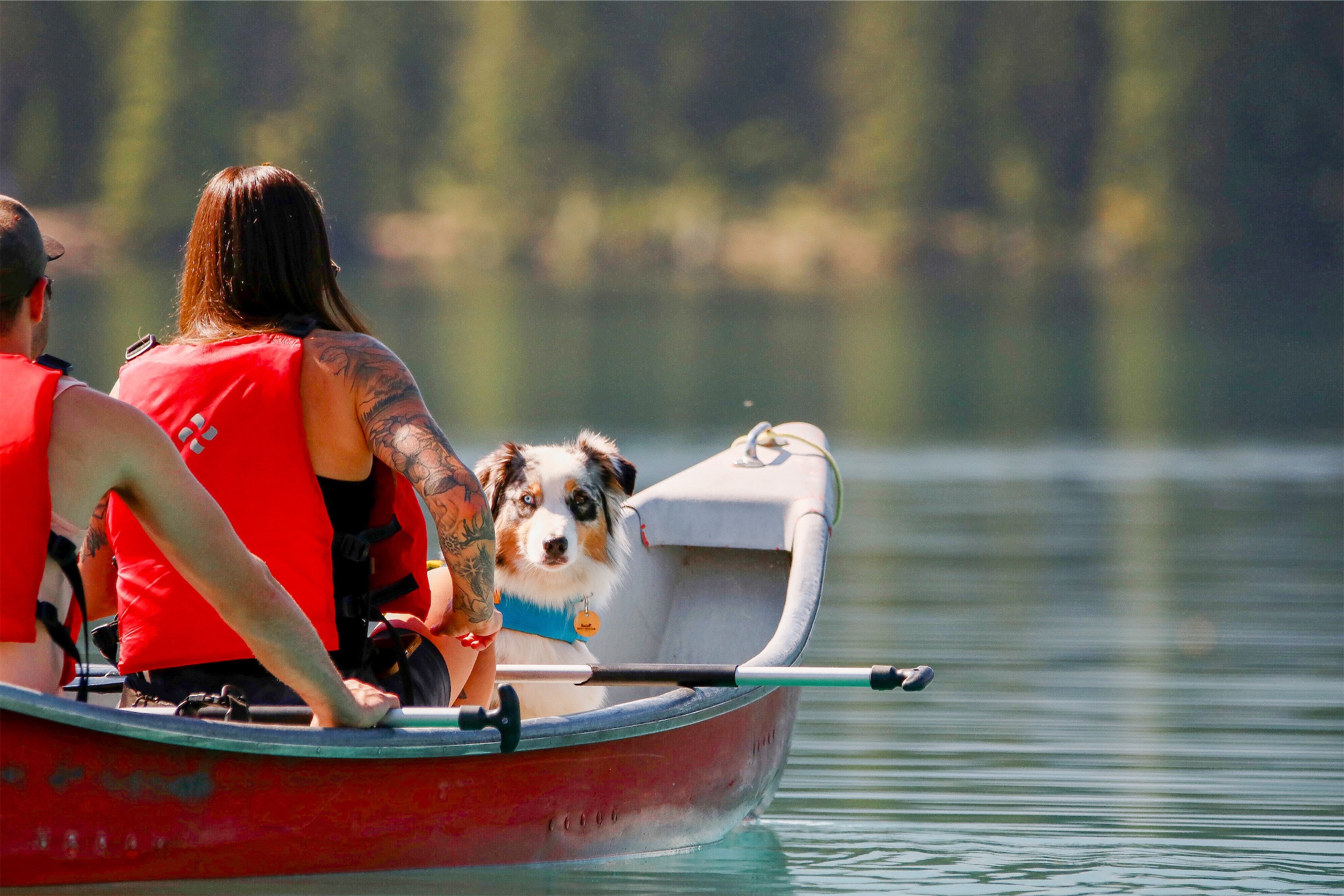 If you're looking for ways to play with your pet while you're here, we offer plenty of options! Your dog can join in on activities like canoeing or stand-up paddle boarding at The Boathouse, or they can hang out with one of our highly trained Canine Ambassadors as you all explore the park on foot.
Photo Credit: Andrew Gayed Photography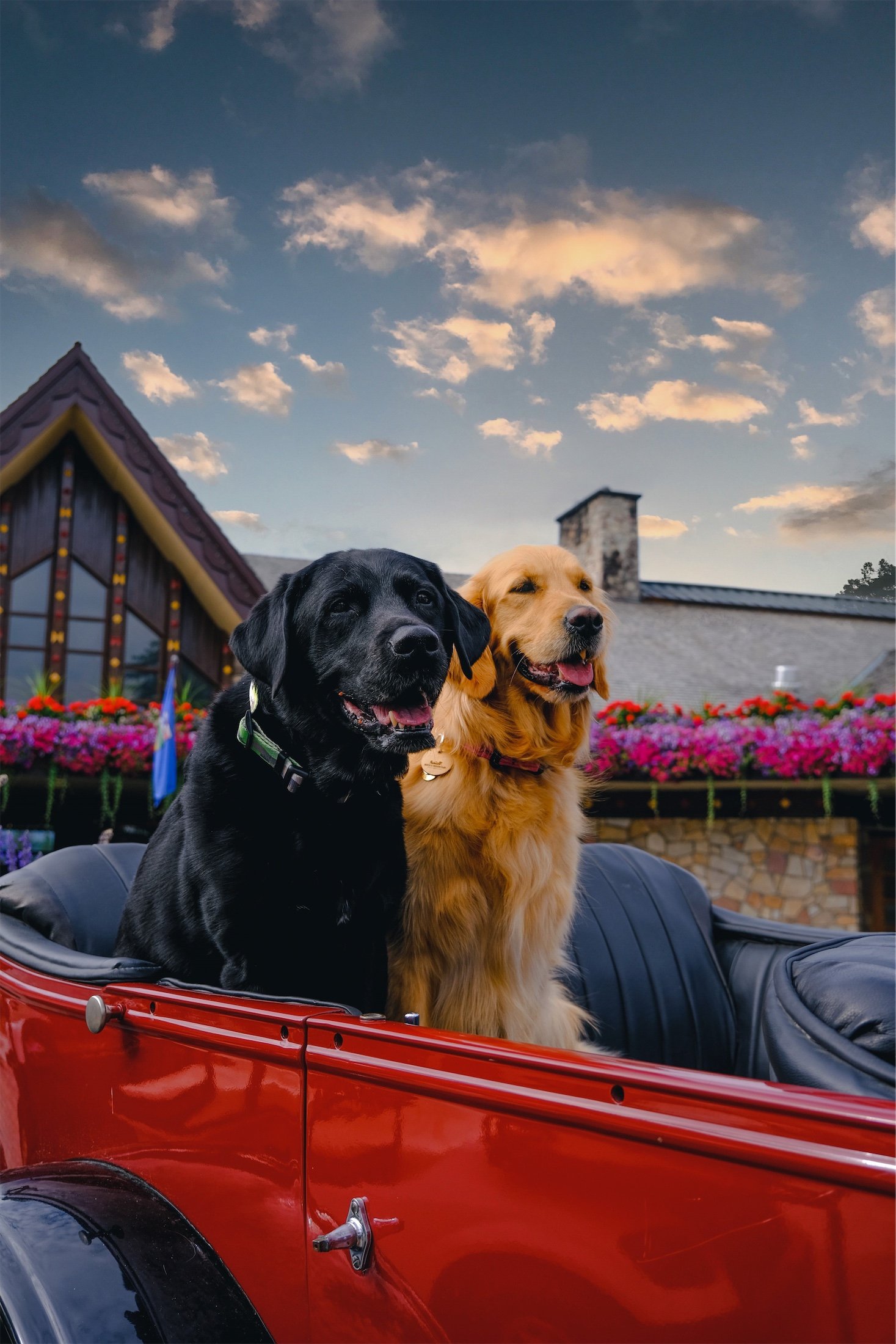 Canine Ambassador Program
We've got a couple of very important members of the Furmont team here at Jasper Park Lodge. Stanley and Calla are our Canine Ambassadors, here to welcome you and your faithful companion to our wilderness retreat in the Canadian Rockies.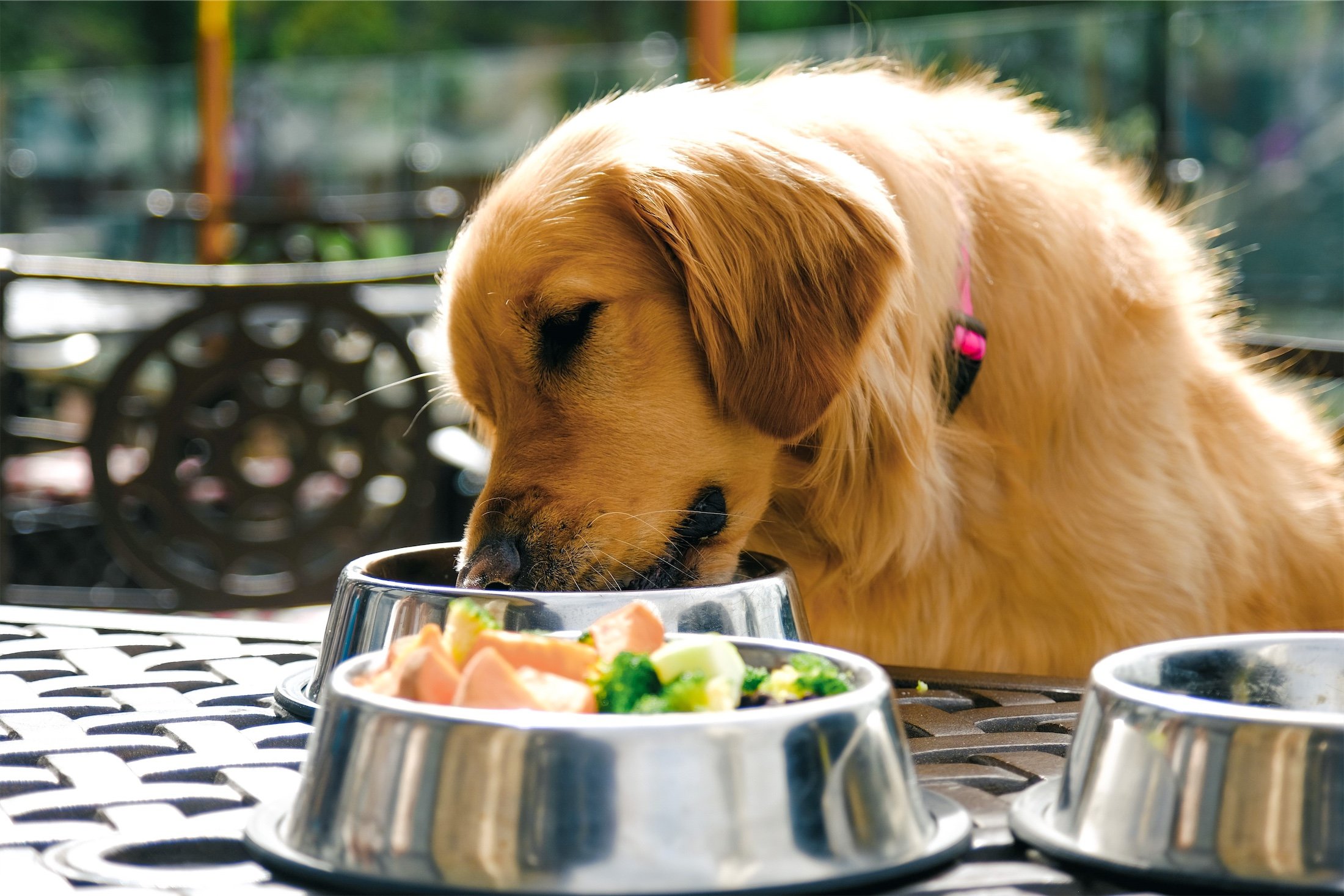 Spoil your four-legged friend with a dish from our Pet Menu. Choose their ideal meal from a variety of healthy and delicious options that your pup is sure to love. Be warned: excessive drooling may occur!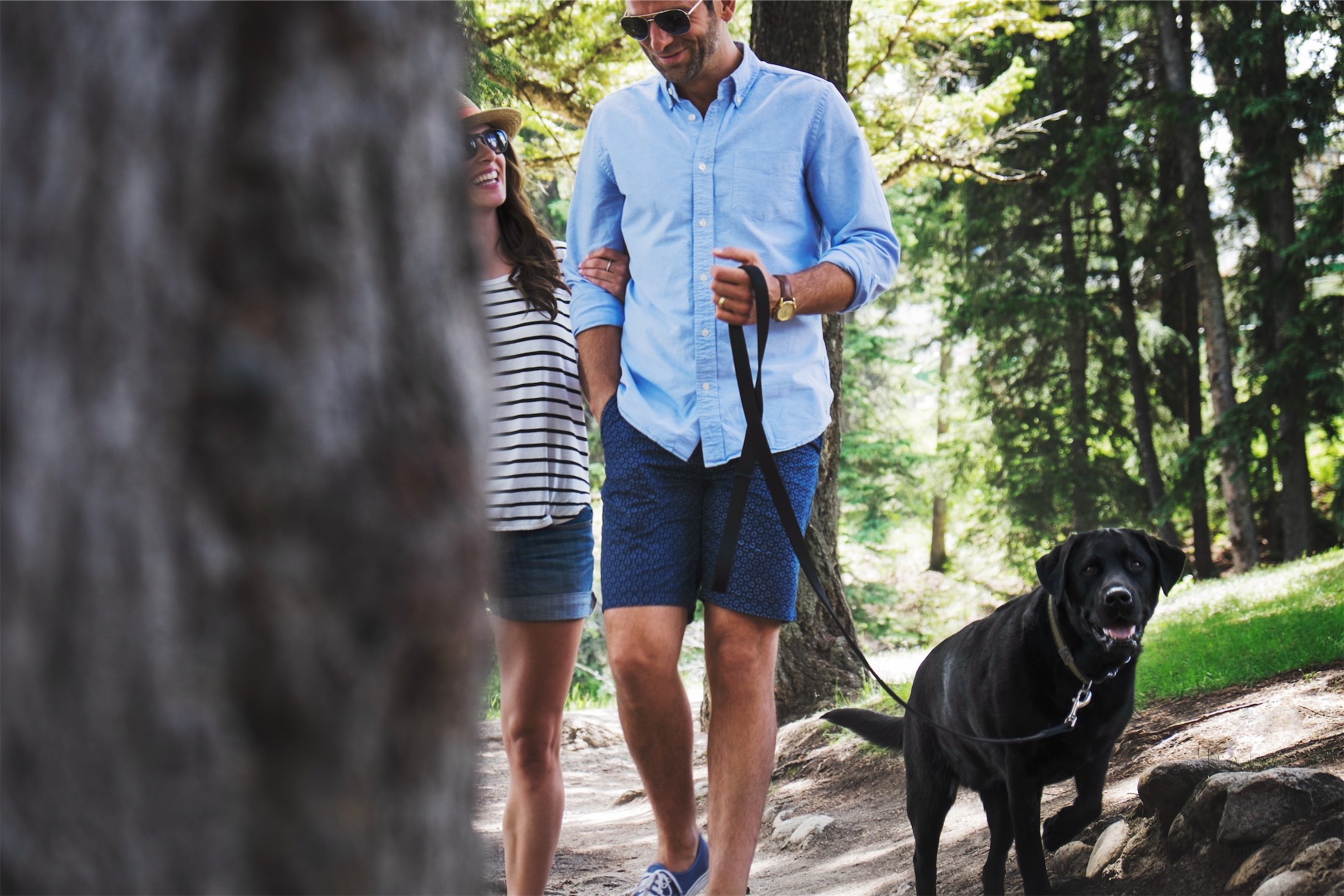 Dog-Friendly Hikes
Hiking is a favourite pastime here in Jasper. There are many options for dog-friendly trips, including the Lac Beauvert Loop, Jasper Lake, Palisade Lookout, and more.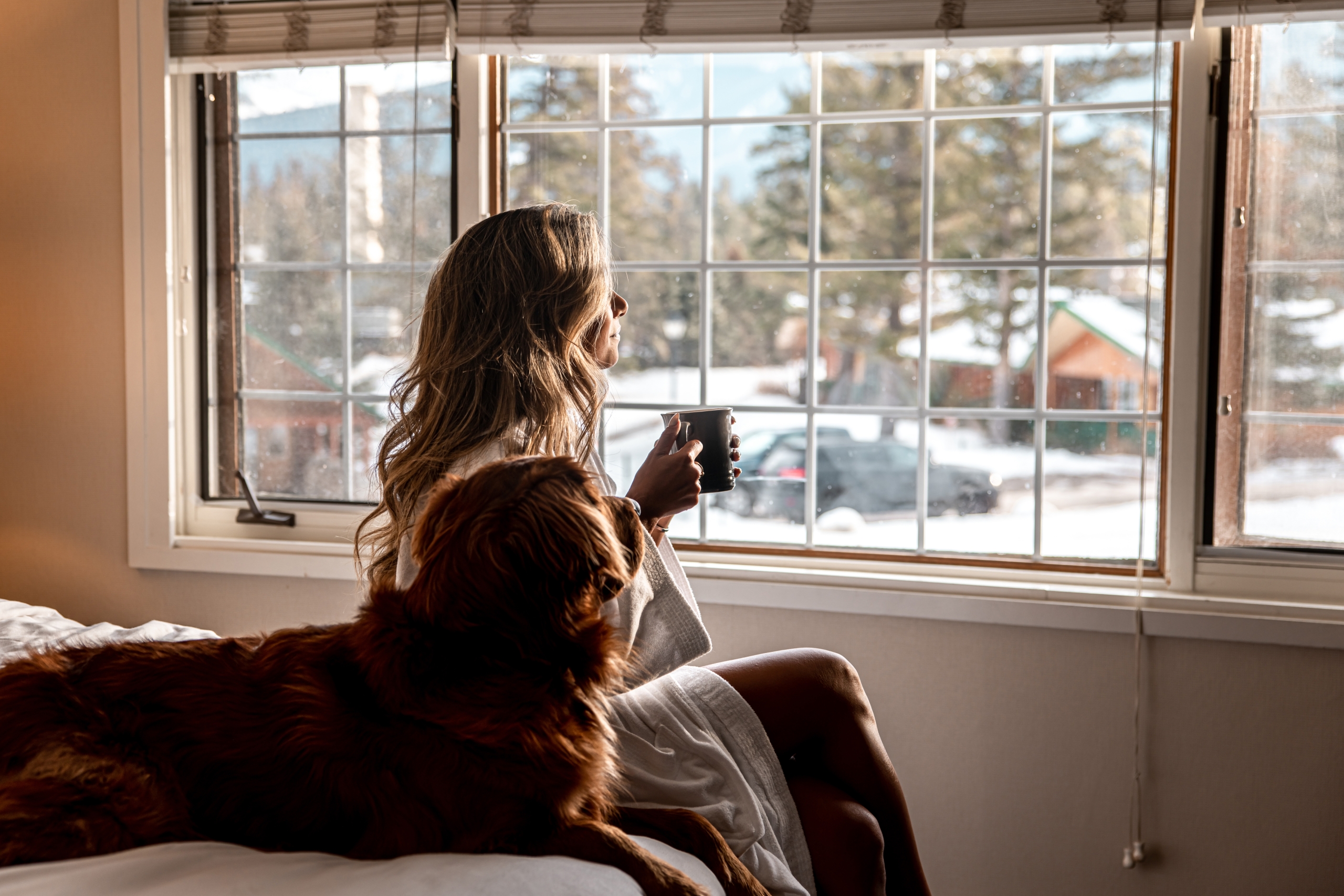 An Un-fur-gettable Dog Vacation
Plan a puppy getaway and discover all of the pet-friendly fun to be had at Jasper Park Lodge.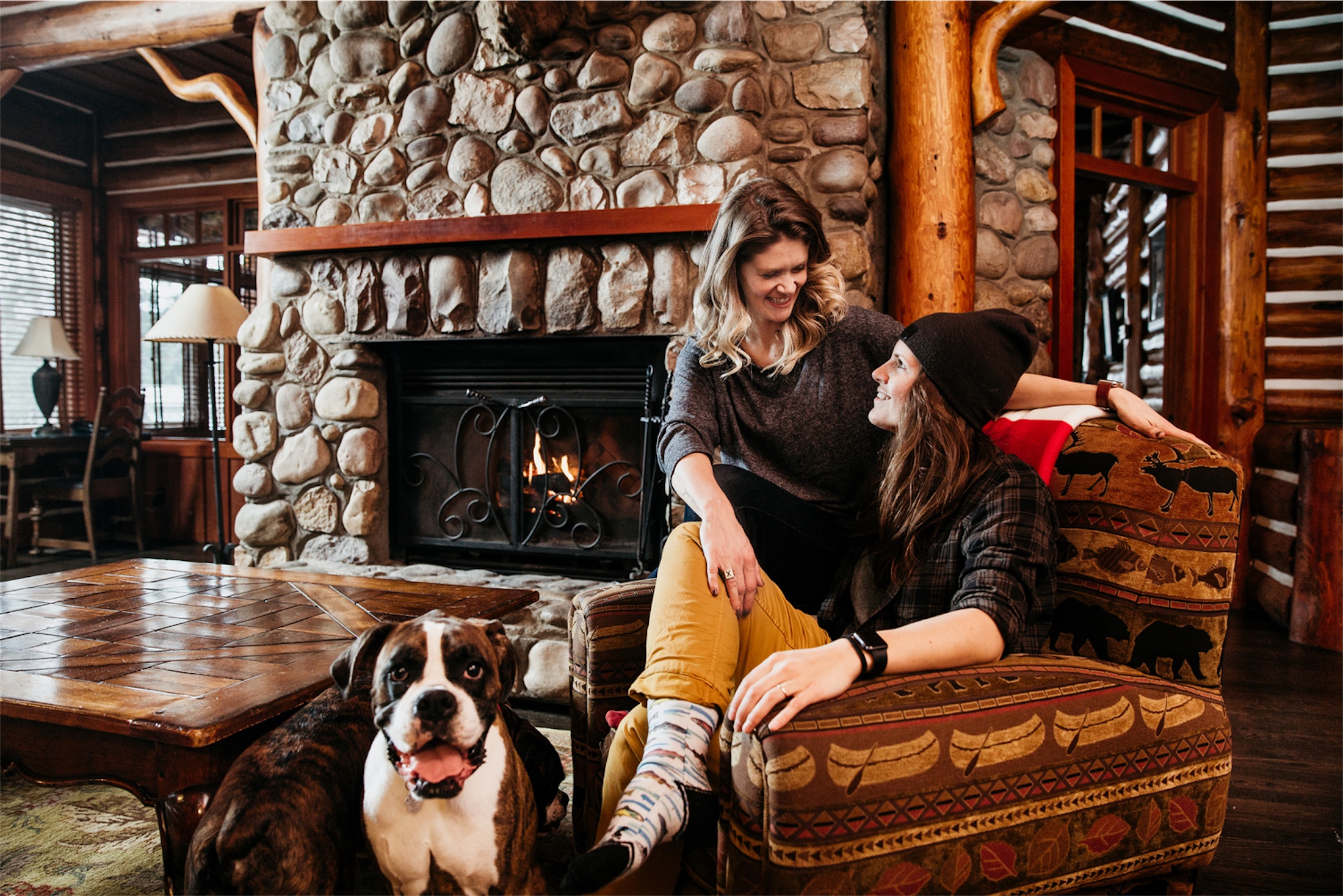 Pet-Sitting Services
Need someone to look after your pup while you explore? Connect with our concierge team to learn more about third-party pet sitting services available in Jasper.
Pets are always welcome at Fairmont Jasper Park Lodge. If you have a pet unattended in your room please place the "Pet on Vacation" sign from your welcome package or the Privacy sign on the door to remind our team members. Please be sure to call us when you would like your room to be serviced.
For the comfort of all of our guests, pets are not permitted in the following areas: Kids Club and Teen Room, Yoga Studio, Health Club, Fairmont Spa as well as in most food service areas. Designated pet-friendly dining areas are available.
The Municipality of Jasper bylaws require that all dogs must be kept on a leash unless otherwise posted. Check out Jasper's off-leash park, located at the corner of Highway 93A and Sleepy Hollow Road. Get there on foot from downtown Jasper via the pedestrian underpass at the end of Hazel Avenue.
Guests are liable for any damages and or repairs other than normal wear and tear that may occur.
Dirty puppy? A "dog wash" station is set up at the Jasper Car Wash in the Jasper Industrial Park.
Pet food can be purchased at TGP and Nesters Market. Specialty pet food is available at Nutter's Natural Foods, Jasper Pet Outpost, and Jasper Veterinary Clinic.