Signature Cocktails
When guests visit Fairmont Hotels & Resorts in Banff, Lake Louise and Jasper they drink it all in: the scenery, the adventure, the fine dining, the luxurious accommodation, and the legendary service. Now guests can drink it in – literally – with new signature bottled cocktails from each of the three resorts – Fairmont Banff Springs, Fairmont Chateau Lake Louise, and Fairmont Jasper Park Lodge.
This extraordinary line of cocktails was designed to represent each hotel in its' unique environment, showcasing the exceptional experience that guests have when visiting these locations. Take a piece of your Fairmont experience home with you and share with loved ones or savour the memories of your stay until you return once again.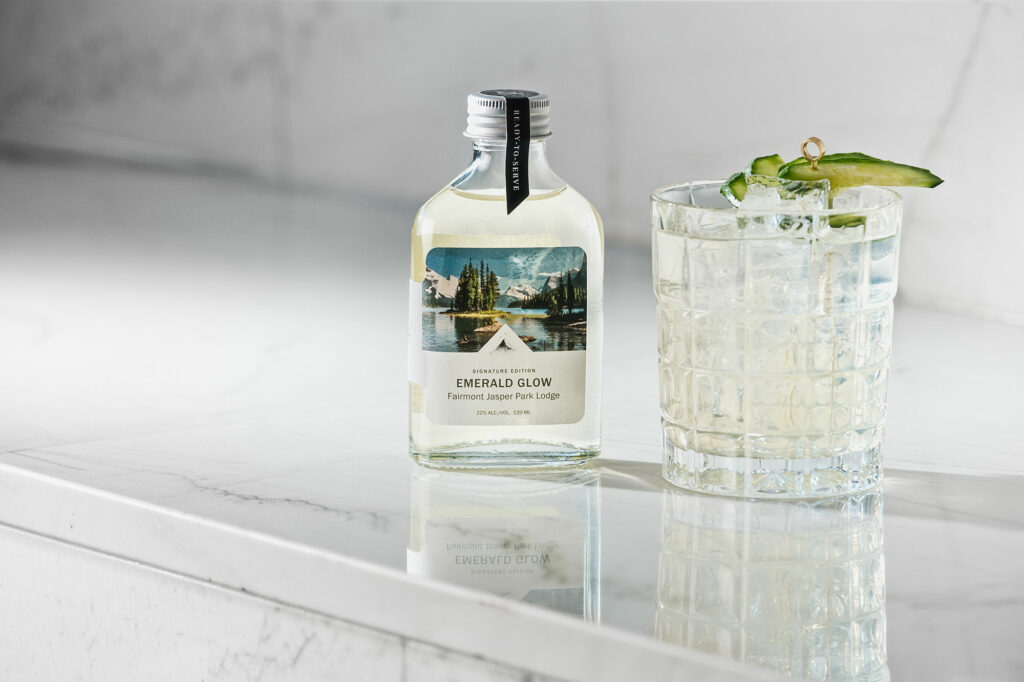 Fairmont Jasper Park Lodge | 120 ML | $21
Paying homage to its landmark location, Fairmont Jasper Park Lodge, the elegant flavours of the Emerald Glow cocktail visually represent the vibrant green lakes for which JPL is renowned.
Flavour: Combining vodka, cucumber Vermouth, Chartreuse Verte and Lime Juice, this is a fresh and well balanced drink. The Emerald Glow cocktail offers an elevated and crisp texture from the cucumber infusion paired with the herbal sweetness of the Chartreuse.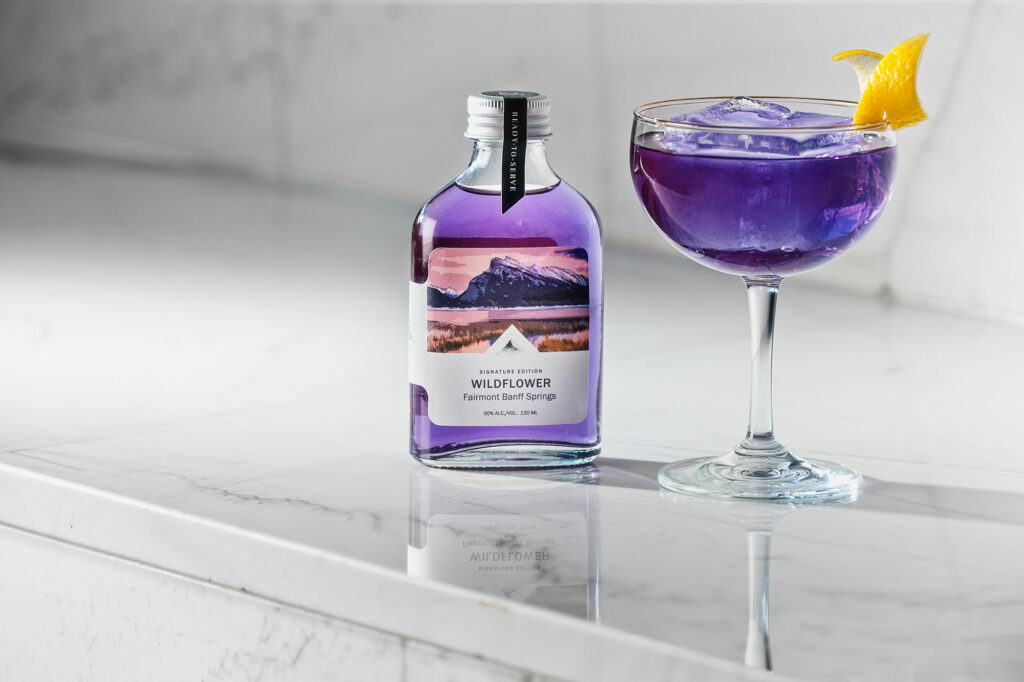 Fairmont Banff Springs | 120 ML | $21
A delightful, modern twist on a Negroni, the Wildflower cocktail embodies equal parts timeless and contemporary. It's an eye-catching floral drink that leaves a lasting impression, much like the Fairmont Banff Springs itself.
Flavour: Getting its elevated structure from the unique Rundle Bar Gin which is infused with butterfly pea flower, The Wildflower cocktail is smooth through the entire drink experience with a sweet and light fruity finish thanks to elderflower liqueur, Lillet Blanc, and plum bitters.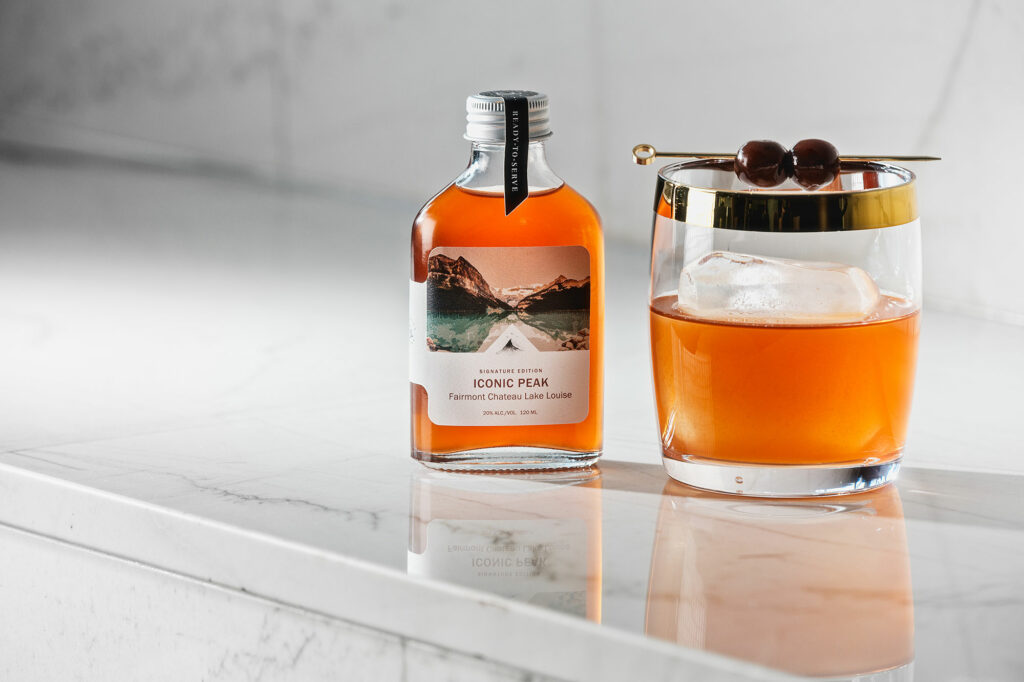 Fairmont Chateau Lake Louise | 120 ML | $21
The Iconic Peak cocktail represents the surroundings of the iconic Lake Louise, and nature's transformation throughout the year. The color symbolizes the late evening sun embracing its red and purple glow over the Fairmont Chateau Lake Louise when sinking behind the majestic mountain range.
Flavour: Comprised of whisky, tawny port, lemon juice, Campari, honey water, and Fairview Bitters, the Iconic Peak cocktail is rich and balanced. A smooth full-bodied texture delivered from the port wine and honey balanced with a hint of bitterness from Campari and fresh acidity from the lemon. The bitters add the herbal touch without overpowering the drink's flavourful sensation.
Fairmont Jasper Park Lodge is also pleased to offer a bottled selection of our most popular cocktails from The Emerald Lounge.
JPL Cosmo 100ML | $16 | 120 ML | $18
Fort Distillery Vodka, Cranberry Juice, Triple Sec, Raspberries, Sugar, Lime
JPL Maple Old Fashioned 100ML | $16 | 120 ML | $18
Bourbon Blend, Maple Syrup, House Bitters