Easter at Jasper Park Lodge
Bunny hop your way to the Lodge for an Easter eggstravaganza! Plenty of adorable activities, delectable dining specials and lots and lots of chocolate, are waiting for you and your family!
April 7 – 10, 2023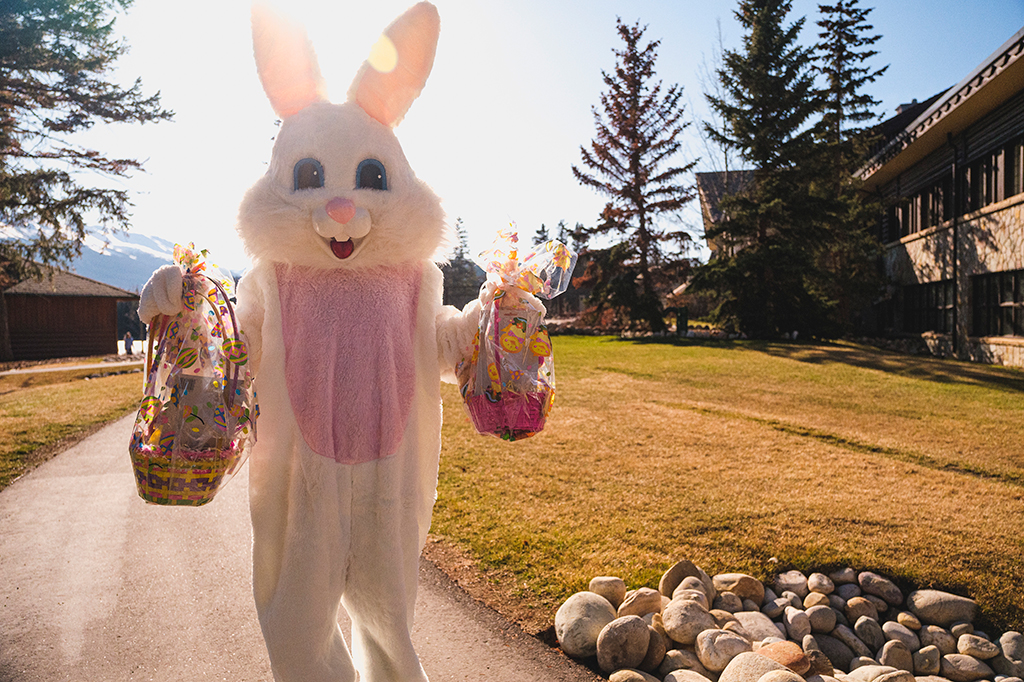 Easter Weekend Activities
Hop around Jasper Park Lodge and take part in Easter themed family-friendly activities! Go on the ultimate hunt for Easter Eggs around the property, get creative as you decorate chocolate eggs or keep active with Kids' Fitness Classes and Family Yoga.
We invite all our little bunnies to hop over to the Main Lodge and search inside and out for six eggs, each containing a letter for the word EASTER. Collect your clues at the Health Club. You'll need an egg of each color to spell the word: blue, green, orange, pink, purple and yellow. Then meet us back at Health Club to exchange your word for a special gift of yummy chocolate treats!
Friday – Sunday | 9:00 AM – 5:00 PM | Recreation Centre
Join us after the hunt for an outdoor movie, s'mores and outdoor games!
Friday – Sunday | 7:00 PM – 10:00 PM
Practice your chocolatier skills and make pretty some delicious chocolate Easter eggs.
Saturday | 10:00 AM – 11:00 AM | Ballroom AB
Test your luck and challenge your family to a timeless and classic game of B-I-N-G-O!
Friday – Sunday | 7:00 PM – 8:00 PM
Hop on home with a new best friend in the form of a soft and cuddly sock bunny!
Saturday | 1:00 PM – 2:00 PM | Ballroom AB
Get creative when you decorate this pretty pastel keep sake!
Sunday | 10:00 AM – 11:00 AM | Ballroom AB
There's nothing better than a craft that is also a yummy treat!
Sunday | 1:00 PM – 2:00 PM
Can you and your family match the instructor's energy? Move your body to the beat of upbeat music with foundation fitness moves, skipping, hopping and balancing challenges mixed with a whole lot of fun designed to make the youngsters stronger, faster and more agile.
Saturday & Sunday | 4:00 PM – 5:00 PM
Let's get this pool party started! Head down to the outdoor heated pool for some family fun in the sun!
Friday – Sunday | 3:00 PM – 5:00 PM
Find your Zen in a Family Yoga class. You'll leave feeling radiant, strong, calm and centered.
Saturday & Sunday | 9:30 AM – 10:30 AM | Pyramid A
Jump into your jammies, snuggle up with your family and enjoy a movie on us!
Hop around the property on a nature walk and enjoy the fresh spring air!
Saturday & Sunday | 11:30 AM – 12:15 PM | Freya's Corner
Be bunni-fied! Add a cute button nose and some wiggly whiskers or tap into your imagination as our face painters work their magic.
Saturday | 12:00 PM – 2:00 PM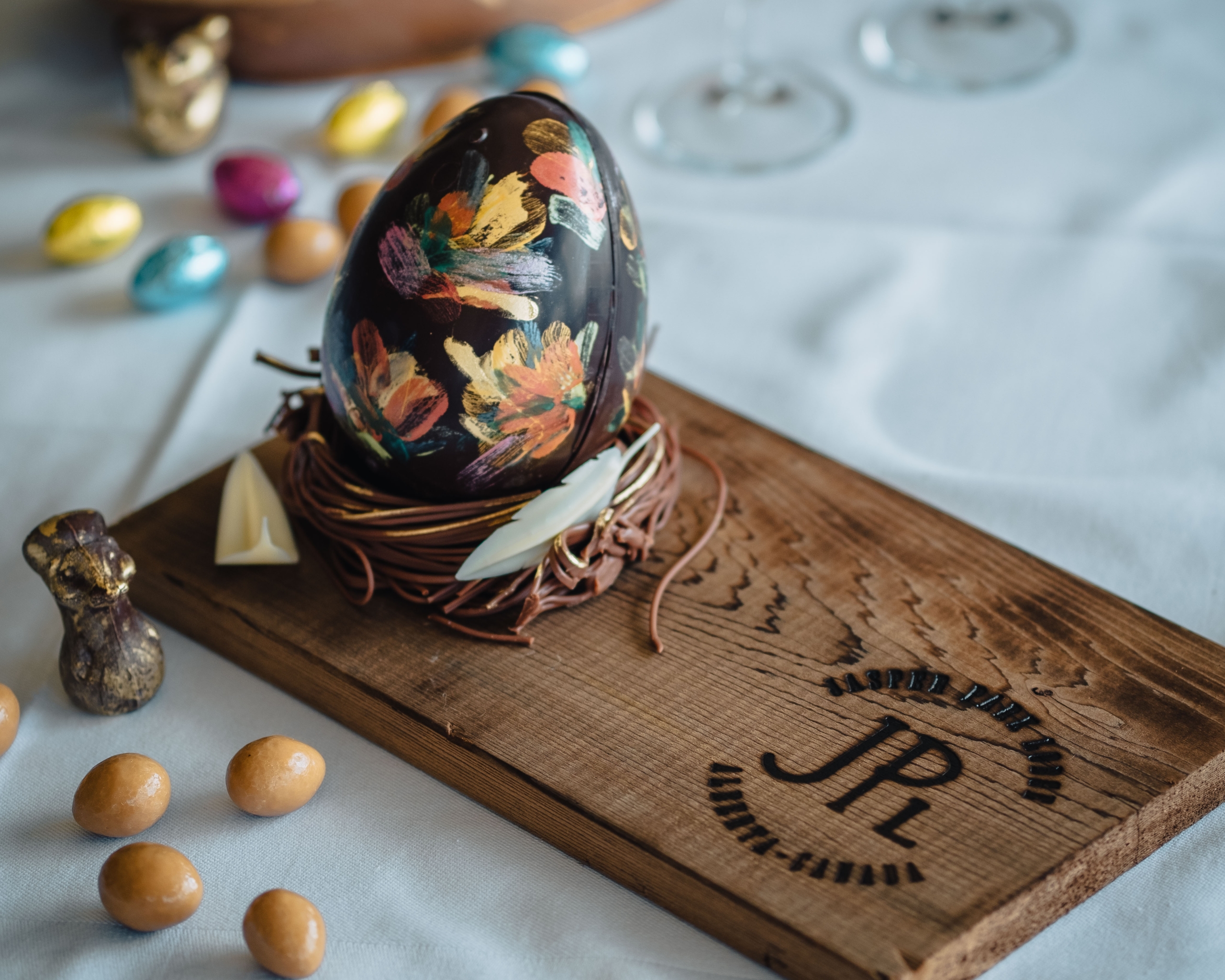 Join us for all the Easter dining specials at the Lodge. Sit down for an Easter Sunday Brunch and indulge in chocolatey eggs!
Join us for an eggs-tremely delicious Easter brunch while enjoying sweeping views of Lac Beauvert. Dig into local and organic signature dishes, carved meats, fresh salads, house-made pastries, festive desserts and so much more.
Orso Trattoria | 9:30 AM – 1:00 PM
$65 per adult | $32.50 per child (ages 6 – 12)
Reservations are required. Book Now
Ditch your kitchen and let our extraordinary culinary team treat you to an Easter Special dish in addition to our signature The Great Hall à la carte menu.
You can't have Easter without Chocolate Easter Eggs. You deserve a treat, or two, or three! Stop by Fitzhugh's Fine Foods and indulge in a large chocolate egg made from rich chocolate and decorated to be served to royalty!
Pick your fun, colorful and candy-filled Easter basket for your little bunnies. Baskets contain an assortment of popular children's Easter chocolate, games & toys displayed in a multicolored basket. (Main contain traces of nuts.)
Fitzhugh's Fine Foods | $45 per basket 
* Limited quantities availability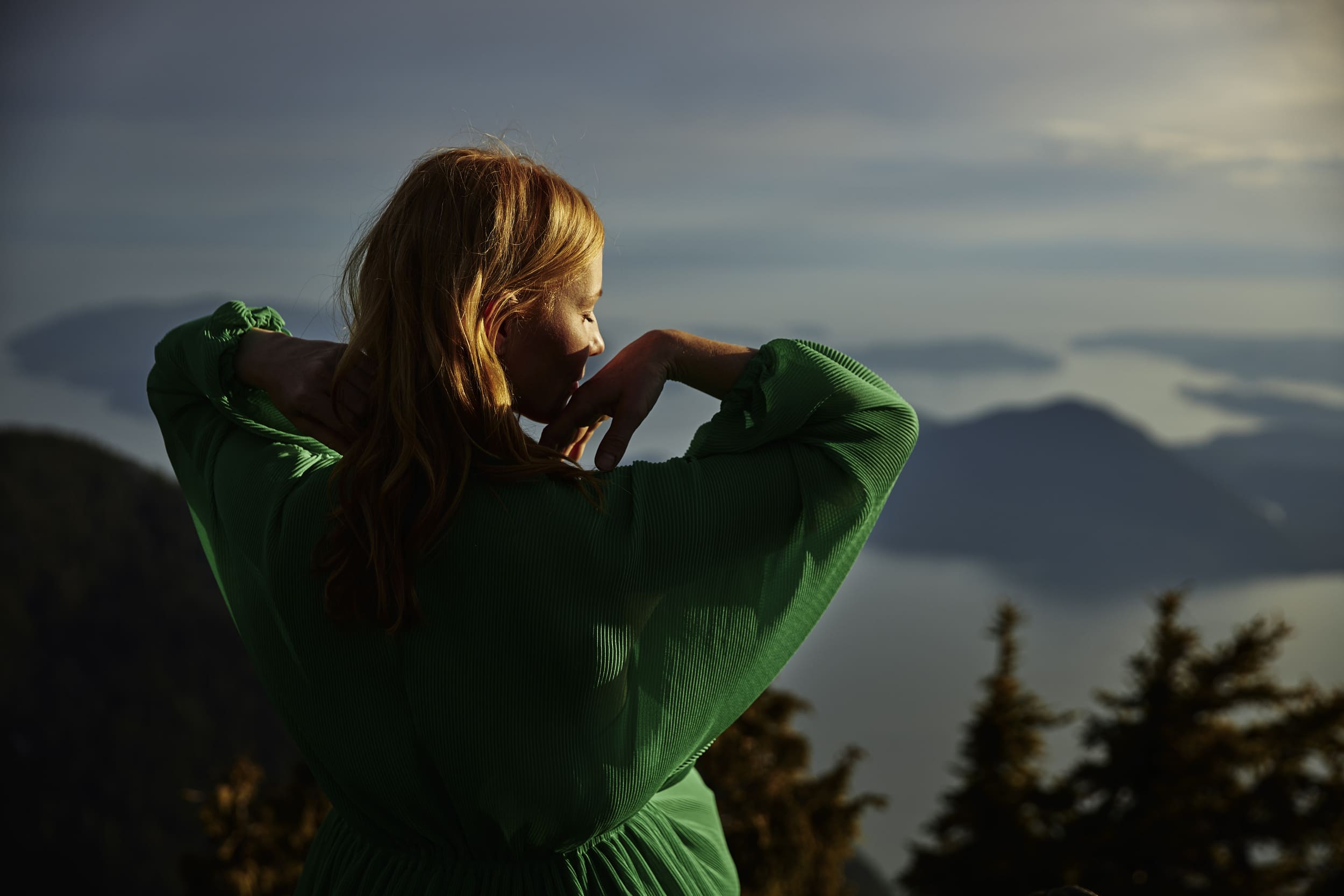 Replenish your skin with awakening treatments that leave you feeling as fresh as spring air!
60 Minutes | $199
All natural, pure organic honey is coupled with the healing and immune system benefits of ginger in this body scrub ritual. Rich in vitamins, minerals and amino acids, honey contains powerful antioxidants that will leave your skin feeling hydrated, radiant and smooth. The treatment begins with an invigorating scrub and includes a massage application and wrap.
60 Minutes | $199
Bring the serenity to your mind and skin. Feel restored from the stresses of modern day living, and cleansed of pollution. An instant hydration injection for dry, dull and tired skin. Dry skin is instantly refreshed and volumised, plumped and dewy. Hydration is maximized with highly nourishing botanicals and moisture boosting essential oil blends.
$190
Turkish Scrub /11.6fl oz
Ginger Oil / 3.4fl oz
$219
Hydrating Rose Cleanser /6.8fl oz
Hydrating Rose Skin Tonic /6.8fl oz
Hydrating Rose Radiance Skin Serum /1.69fl oz
Hydrating Triple Rose Renewing Moisturiser /1.69fl oz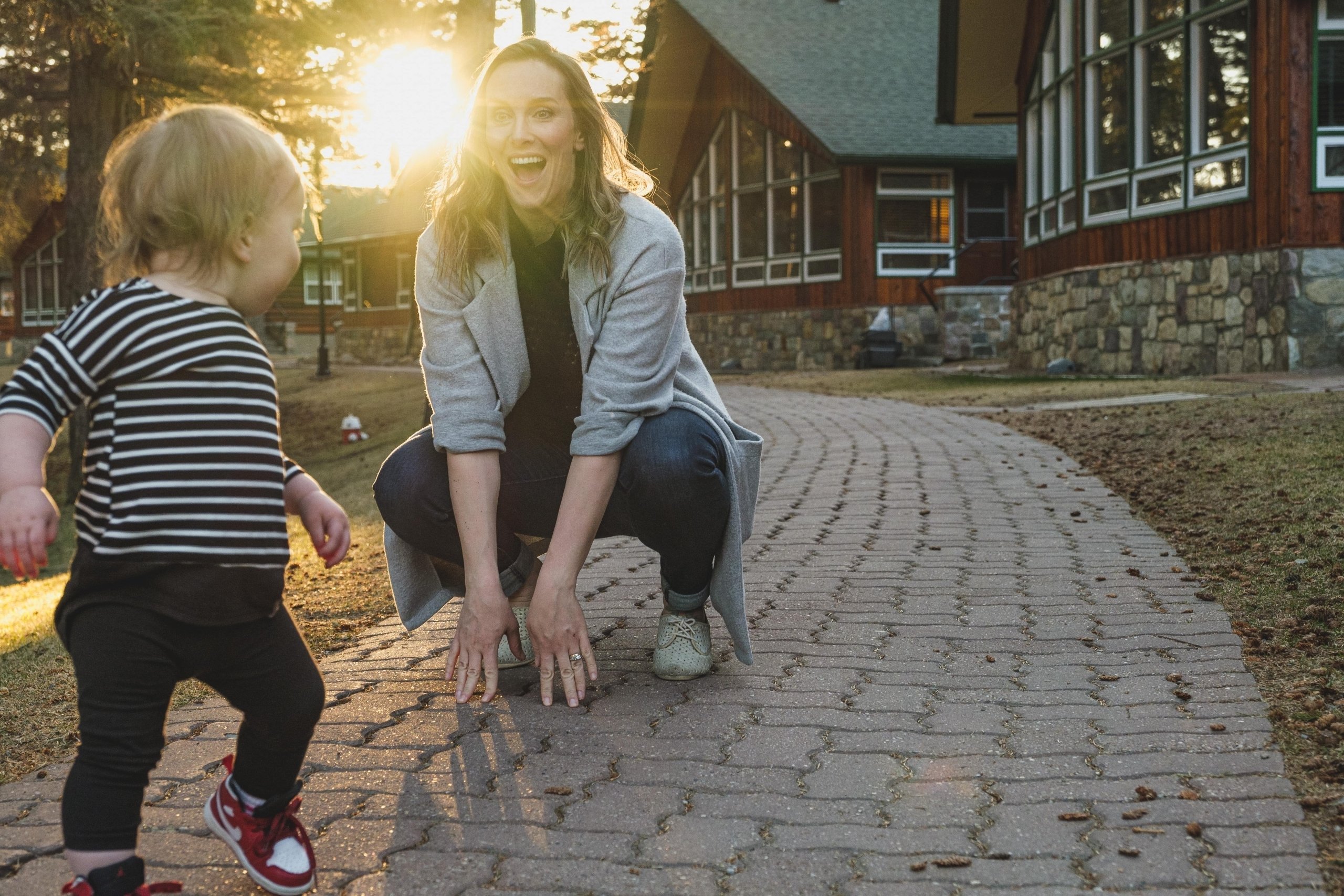 Spring has sprung! Save extra on your Easter Weekend getaway with our special offers and packages.