Jasper's Dark Skies
Welcome to the dark skies. Jasper is a grand observatory of starry nights and cosmic phenomena. We invite you to become not just observers, but participants in exploring the wonders of the galaxies above from one of the world's largest dark sky preserves.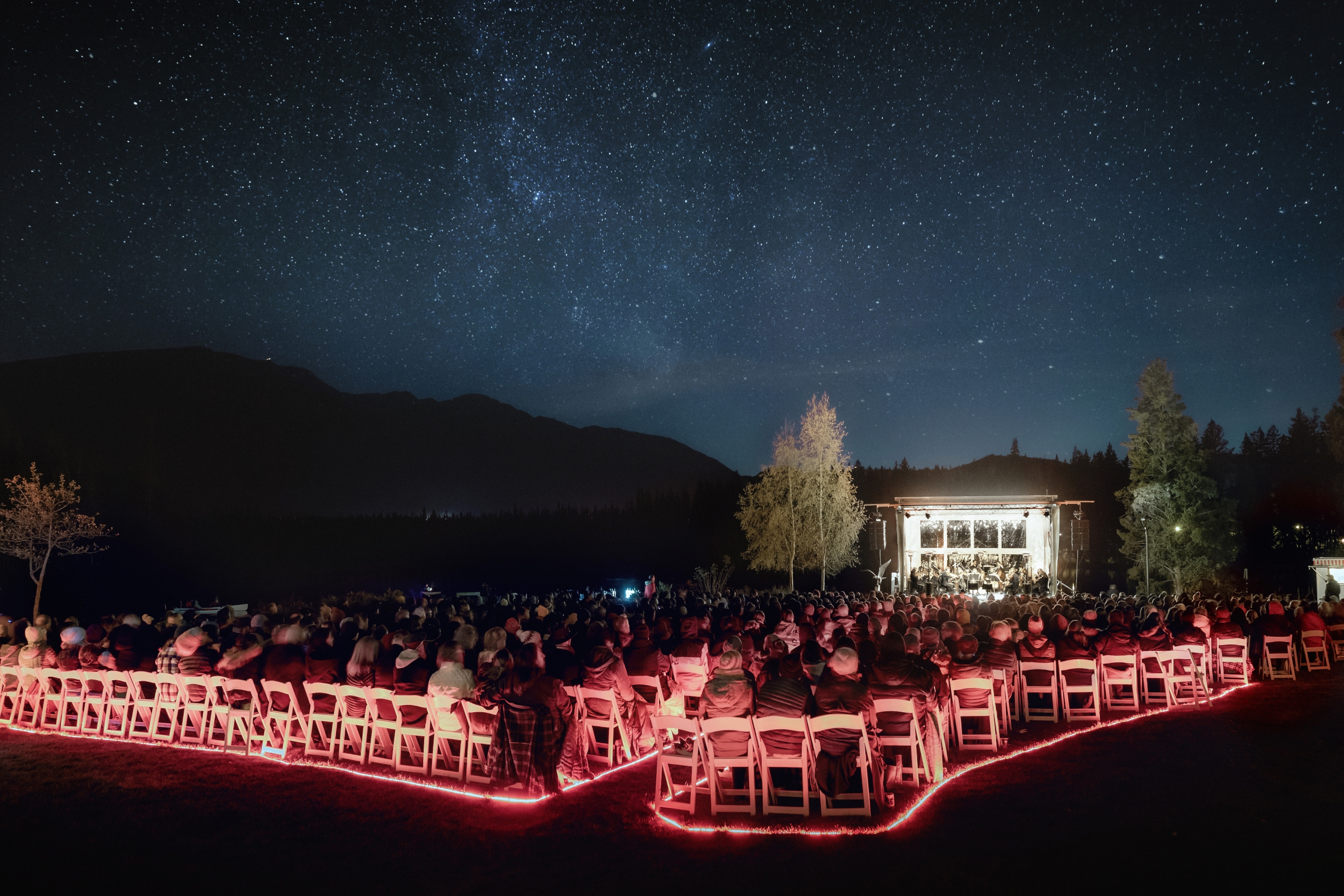 Cosmic Concert in the Rockies
Follow the constellations to the shores of Lac Beauvert this October where you'll find your seat at the most coveted celestial concert on this side of the Rockies – Symphony Under the Stars! Blanketed by thousands of twinkling stars, the lakeside plateau transforms into an illuminated amphitheater for a breathtaking performance by the Edmonton Symphony Orchestra Strings.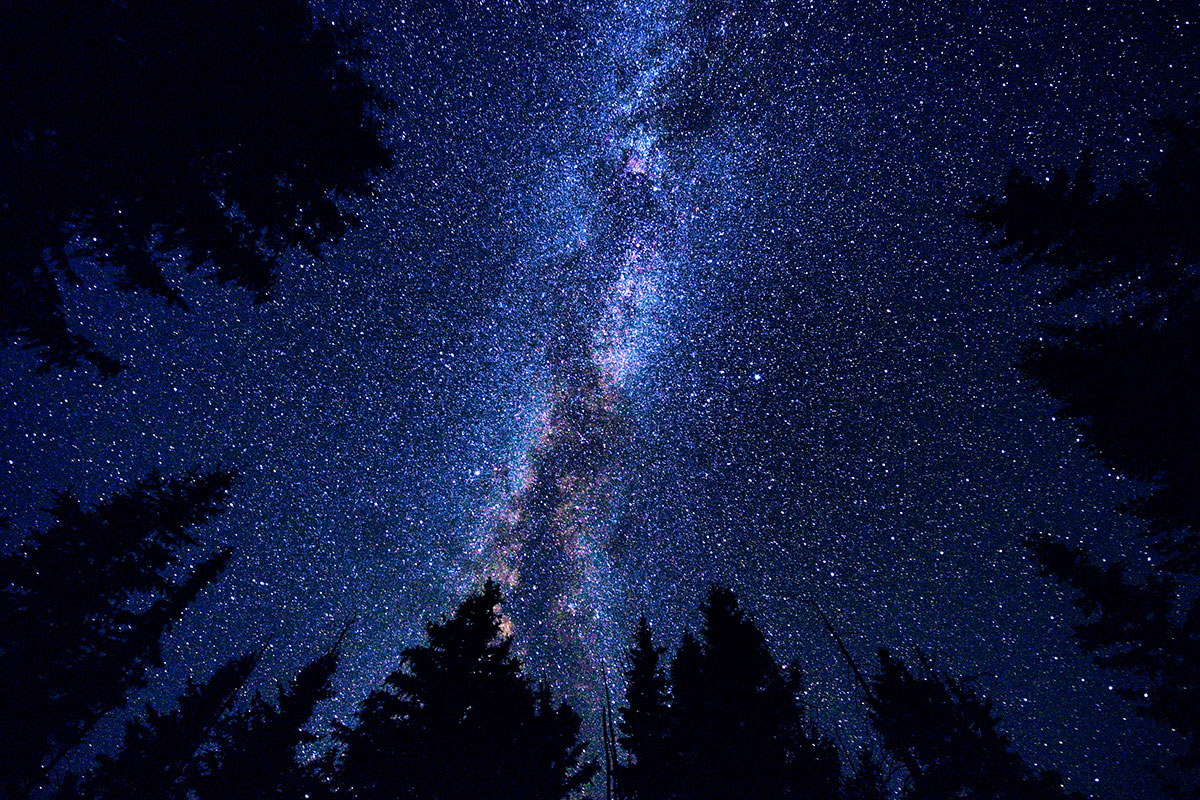 Star-Studded Skies
The night sky is illuminated by thousands of twinkling stars, but some viewpoints shine brighter than others. Explore the top stargazing spots across Jasper National Park.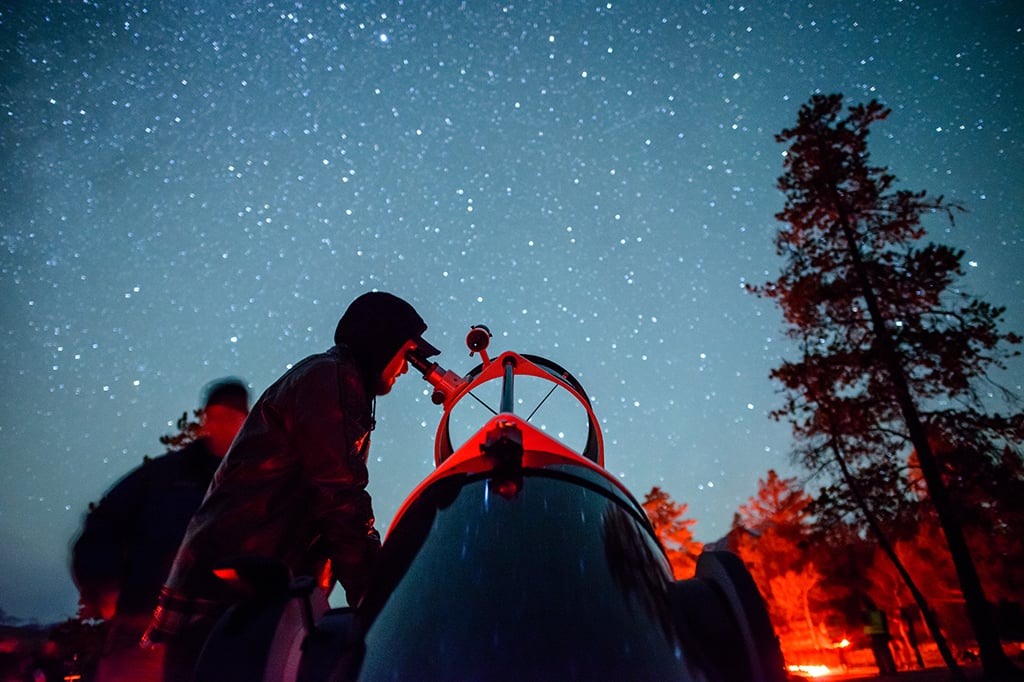 The Planetarium
Join astronomy experts at Fairmont Jasper Park Lodge for a live virtual tour of local constellations. Add a stargazing experience to access views through the largest and most powerful telescopes in the Canadian Rockies.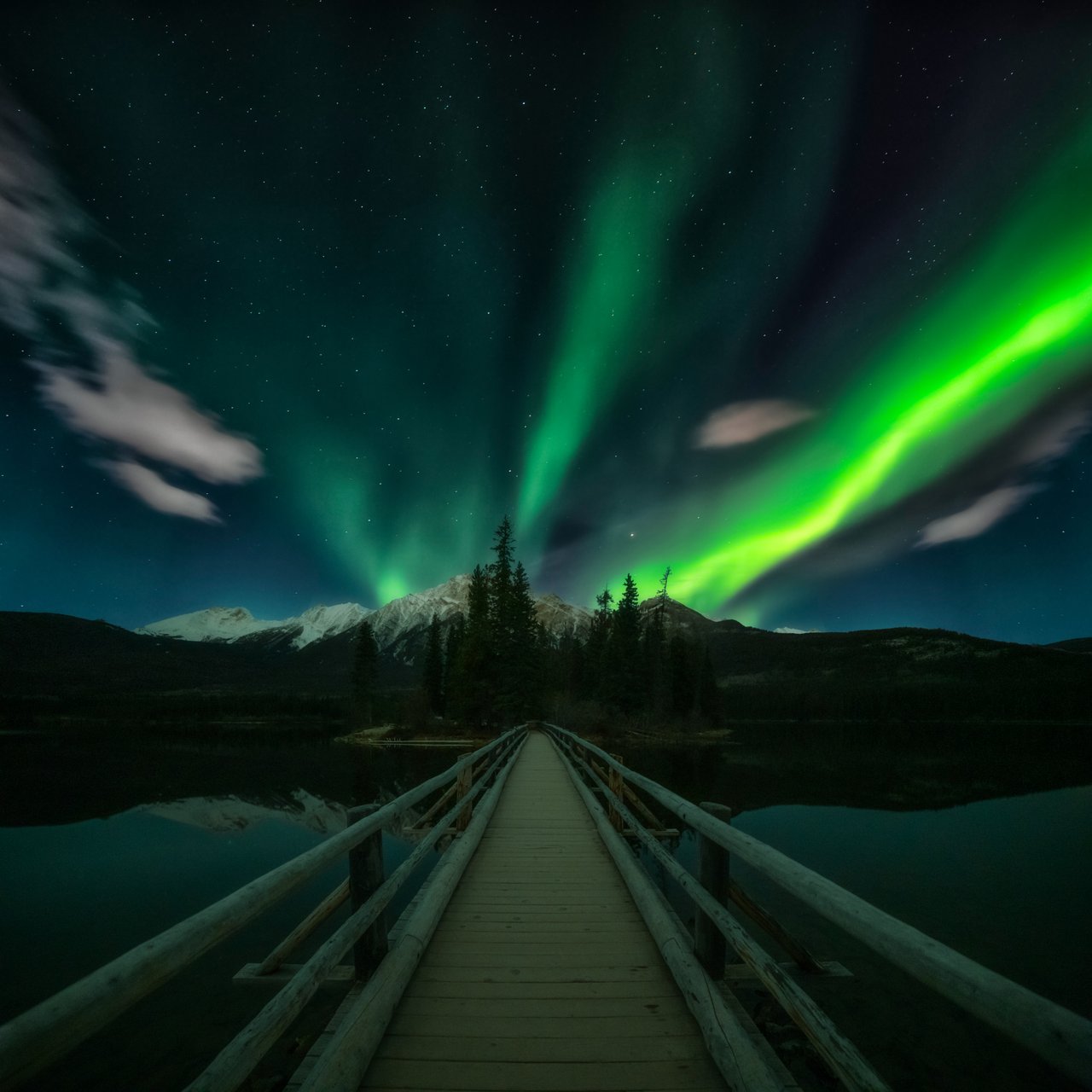 Aurora Watch
On exceptionally clear nights, spend some extra time with your eyes to the sky. Hypnotic auroras paint the sky most commonly during September to November and February to March. To best predict aurora activity, find accurate readings on the Jasper Planetarium Astronomy Forecast.