Rocky Mountain Luxury
Discover our unique and charming village of traditional log cabins on 700 scenic acres. From the moment you enter our grand lobby, you'll notice an alluring mix of retro-glamour and classic wilderness lodge. Find privacy and solitude, in the wide open spaces of Jasper Park Lodge. Welcome to your home away from home. Take your time and stay a while.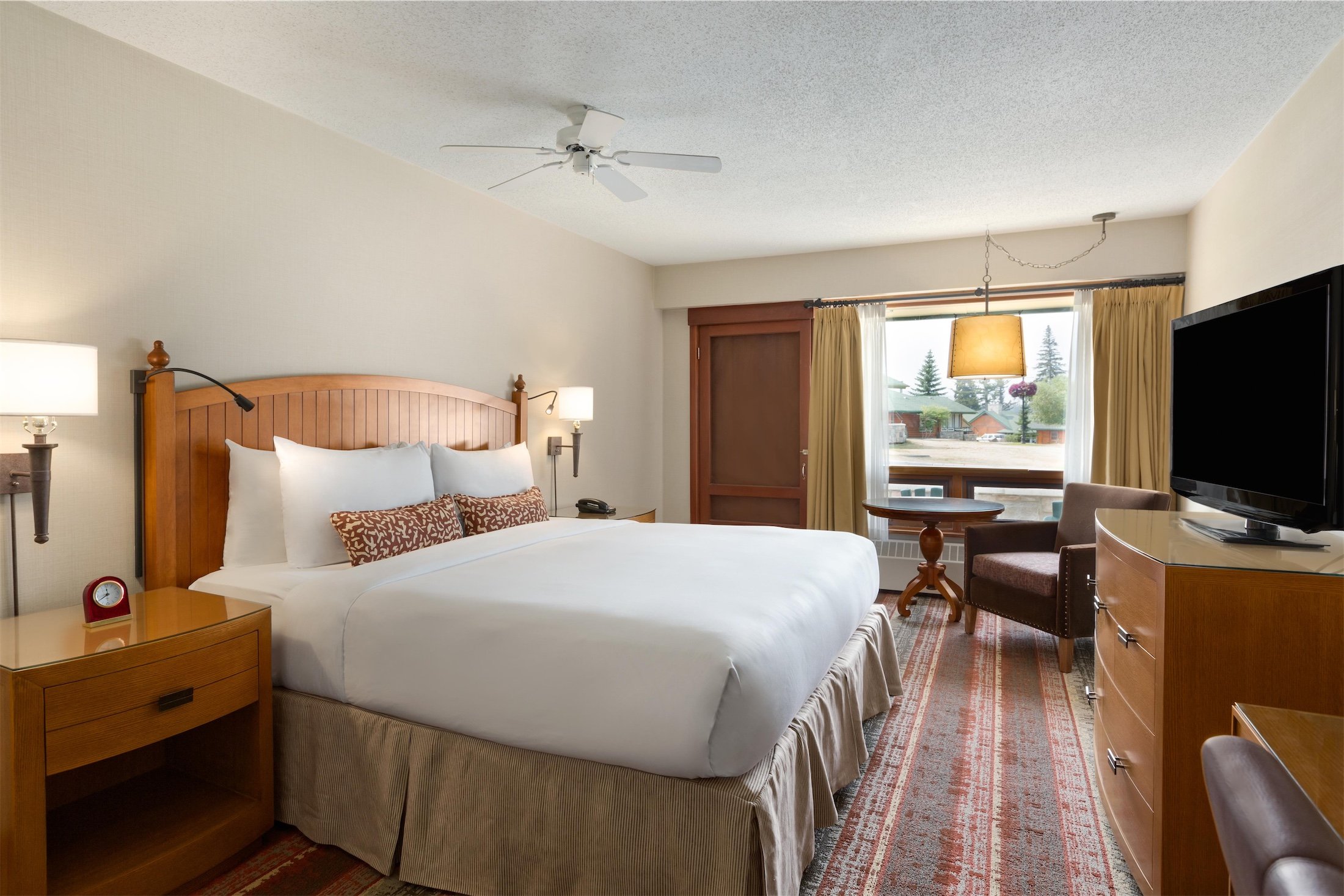 Choose from comfortable lodge rooms or chalet-style cabins with lakeside patios and traditional alpine features. Find comfort within the alluring warm natural woods, inviting earth tones, and contemporary design. Open the windows to let in the fresh mountain air and take in views of our charming cabins, sparkling lake and vast rocky range.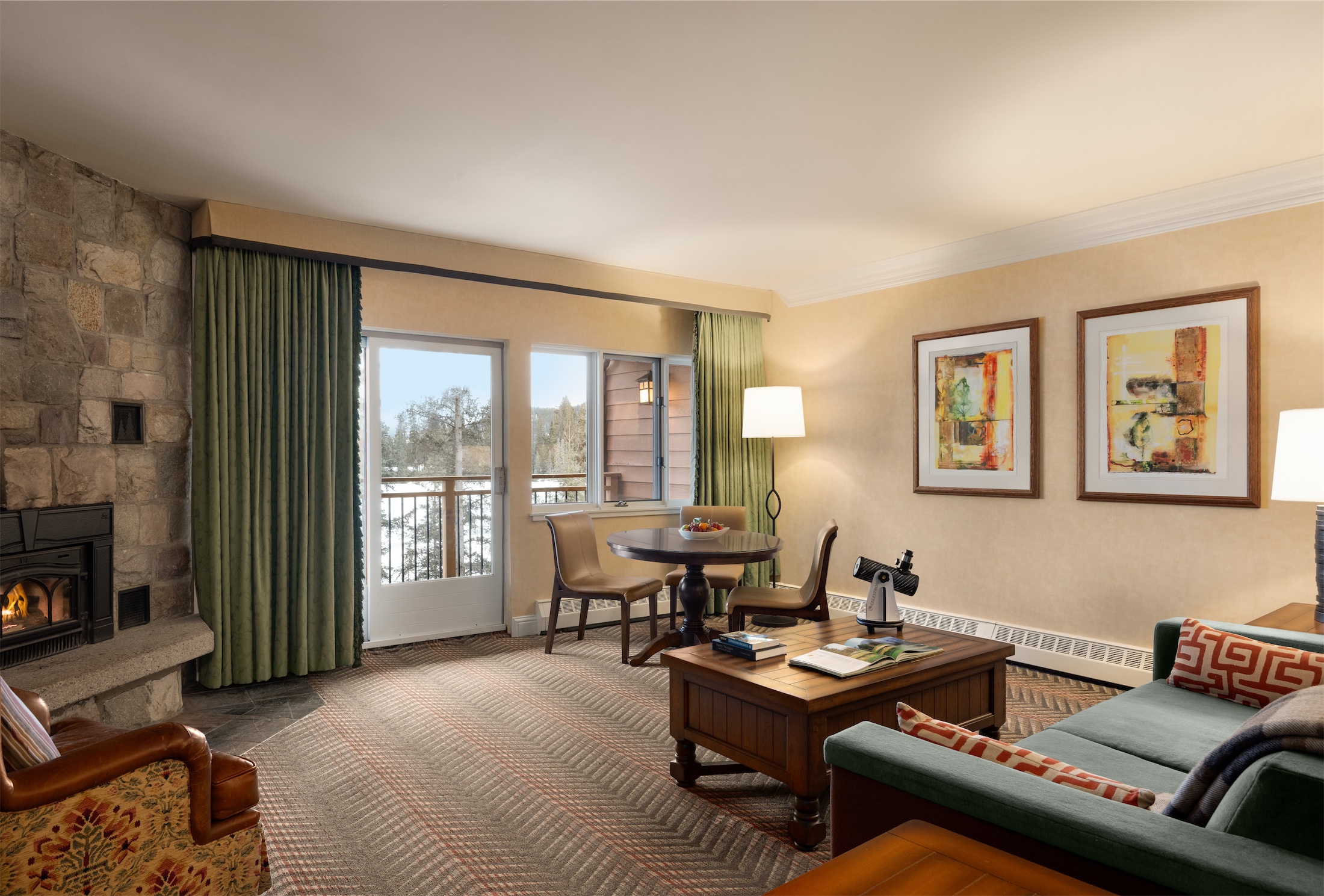 Suites
Make yourself at home in the extraordinary comfort of our private suites. Choose deluxe cabins positioned along turquoise waters or well-appointed accommodations in the main lodge. These serene dwellings boast ample space and features like river rock fireplaces and plenty of room to entertain.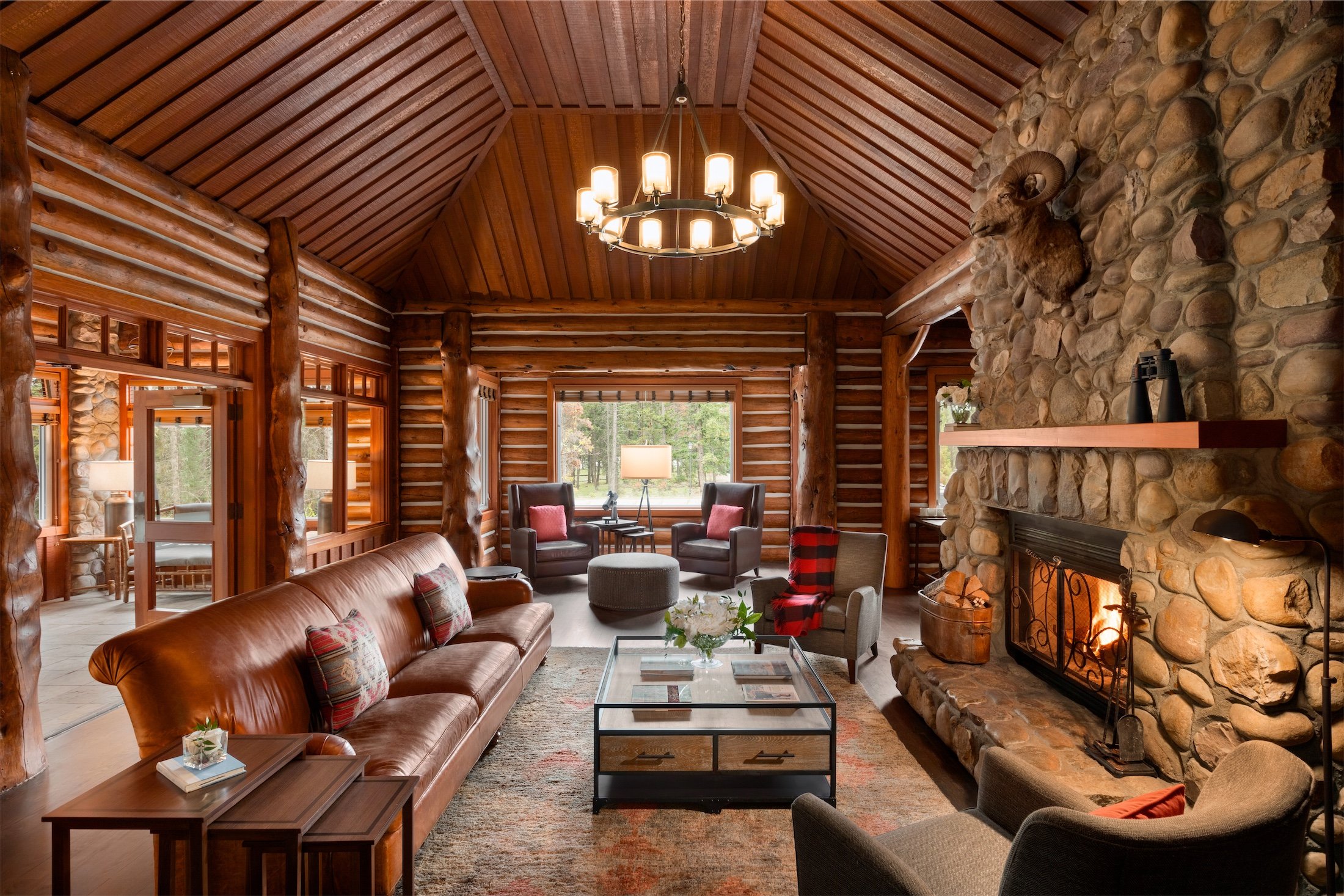 Signature Cabins
For those extra-special getaways, our 13 one-of-a-kind Signature Cabins are exclusive, completely self-contained, and modernized with contemporary comforts for an extravagant alpine retreat. Stay in high style, tranquility, and privacy among Jasper's spectacular vistas. Perfect for weddings, retreats, meetings, reunions, and grand family gatherings.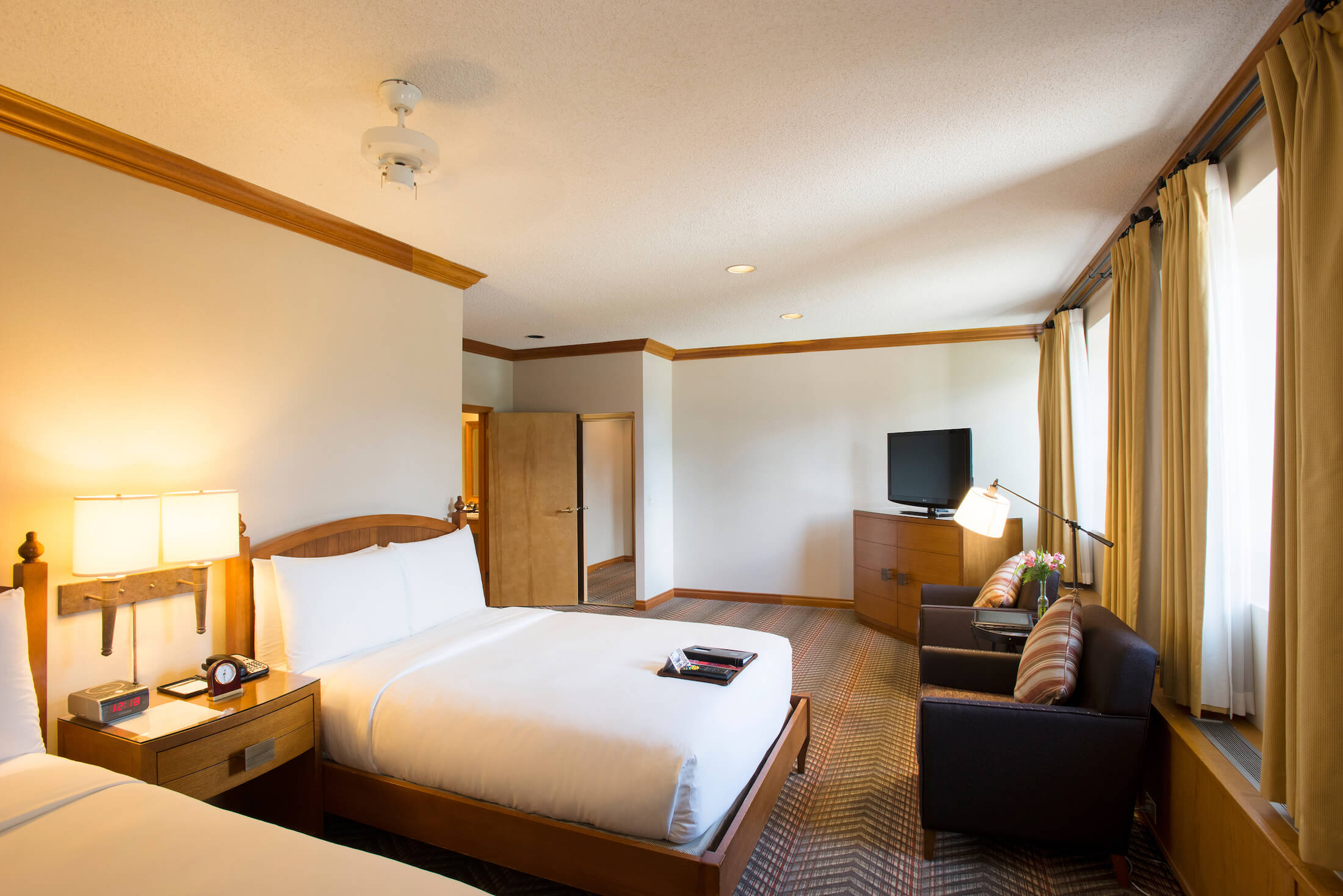 Accessible Accommodations
Our accessible rooms and suites are thoughtfully designed to ensure your comfort and safety during your stay at Fairmont Jasper Park Lodge.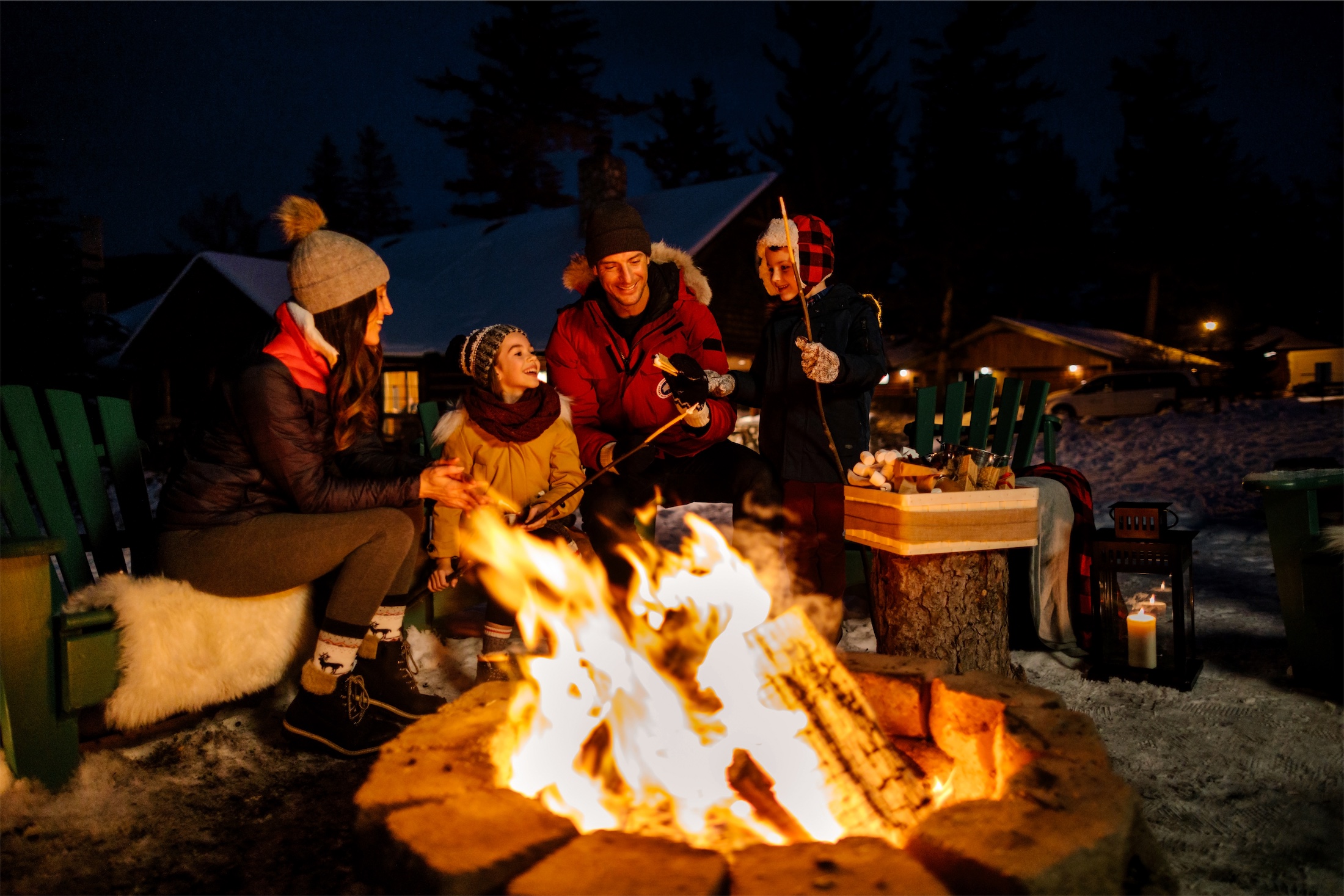 Family Travel
We've got everything you need for an ideal family vacation right here on the resort. Relax, reconnect, and get out to explore nature together.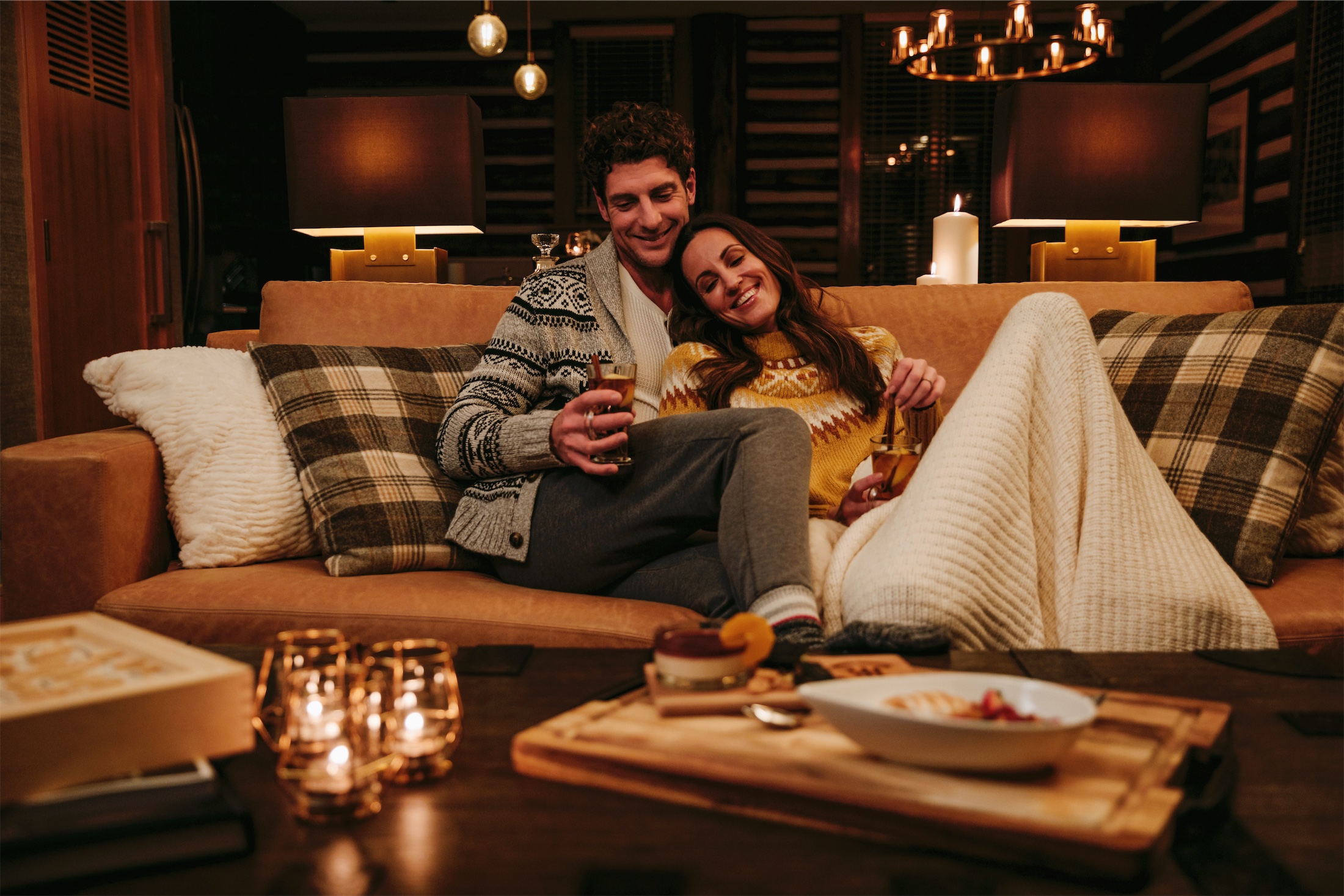 Couples Getaways
Treat your special someone to the romantic mountain getaway of a lifetime. Escape to calm and connection at Jasper Park Lodge.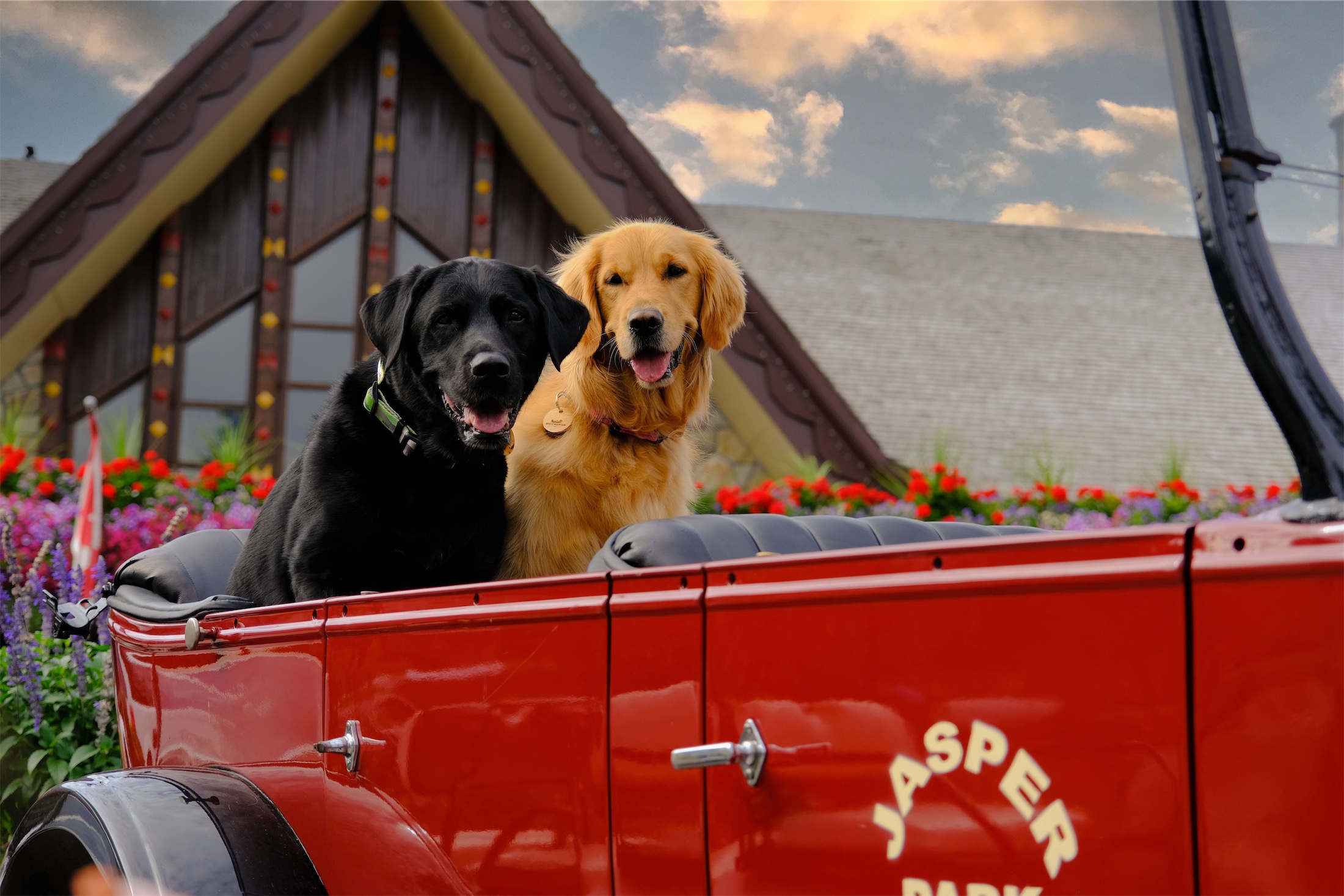 Pet-Friendly Travel
We believe that pets are part of the family and hope to make traveling with your four-legged friend easy, fun, and unforgettable.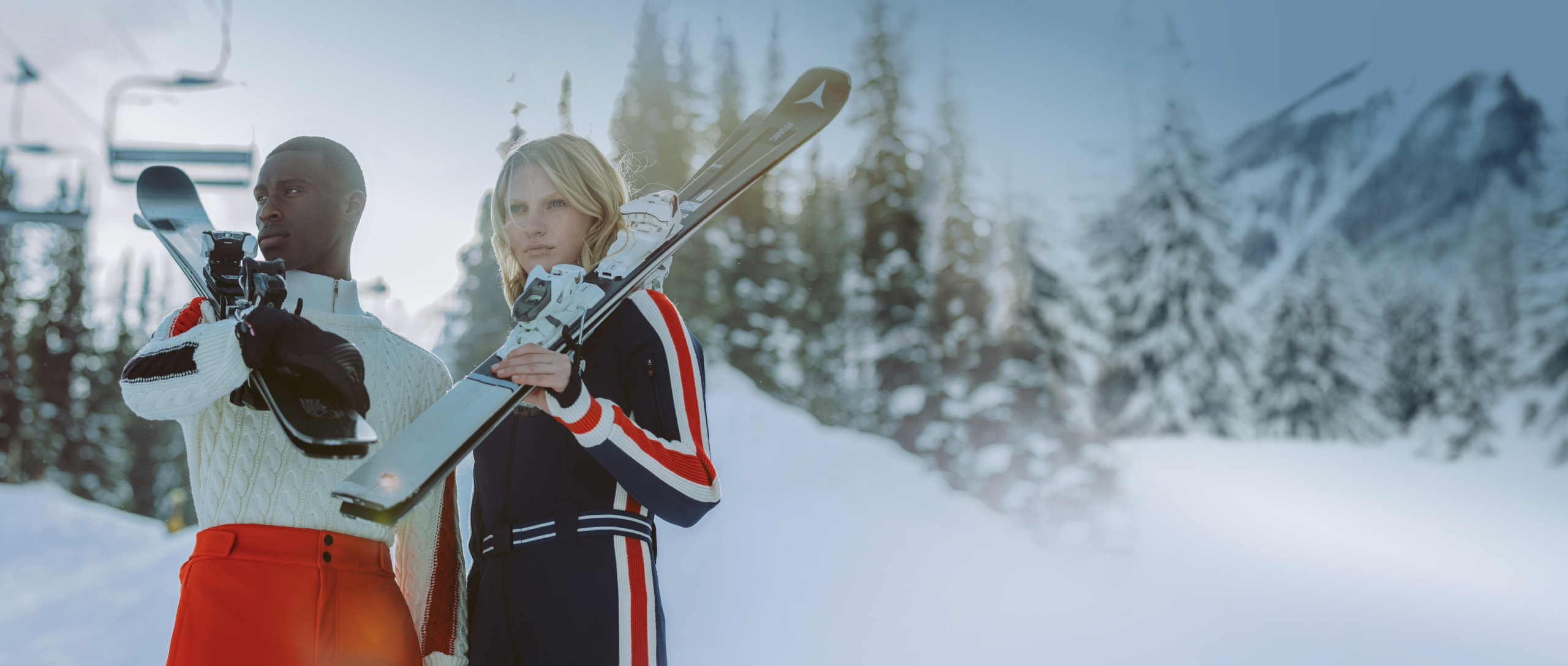 Special Offers & Packages
Create your perfect escape to the Canadian Rockies with the help of our special offers and packages. Save big on Fairmont Jasper Park Lodge vacations and more.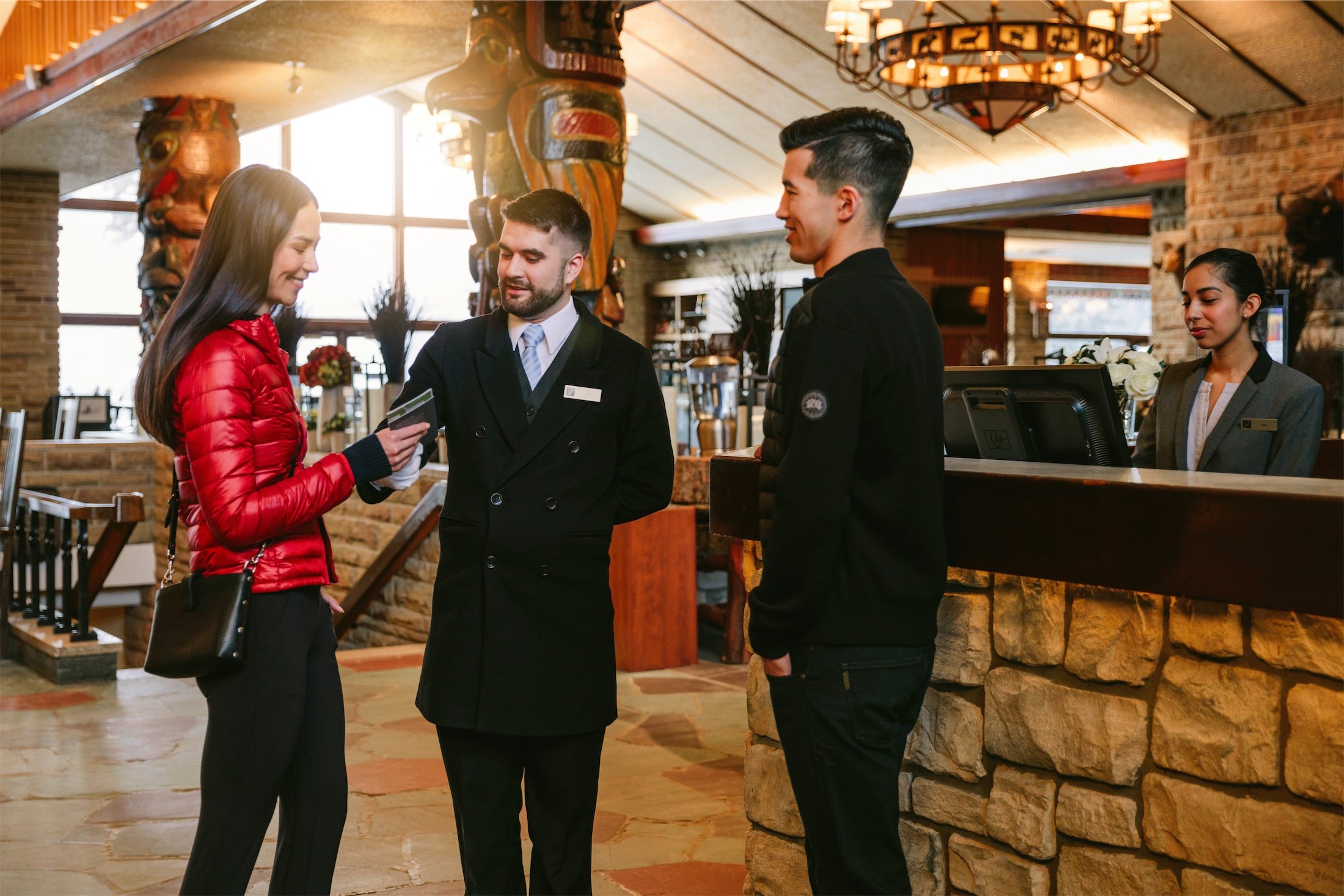 Discover our wide range of guest services. Our welcoming and professional staff are here to make sure you have an ideal experience at Fairmont Jasper Park Lodge.
Stay With Us
Experience luxurious accommodations at Fairmont Jasper Park Lodge, offering a range of charming log cabins and modernized signature cabins with contemporary comforts and stunning mountain or lake views.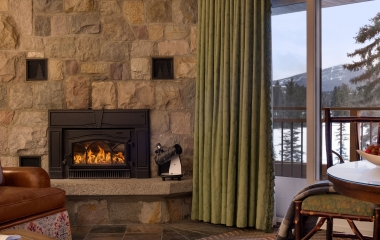 Lakefront Suites
Lakefront Suites are the premier accommodations at Fairmont Jasper Park Lodge. All of these suites are adjacent to the 18th fairway of the golf course and are located on the stunning shores of Lac Beauvert.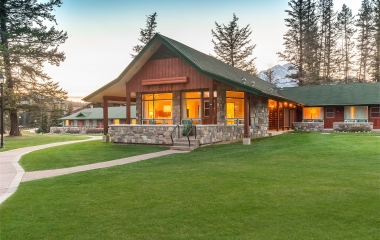 Signal Cabins
Fairmont Rooms are located throughout the property and most feature newly renovated bathrooms.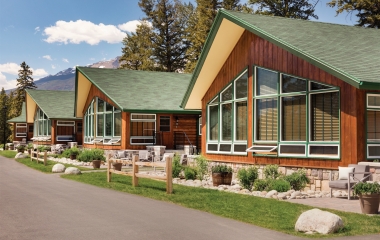 Estate Cabins
Be part of a private gated community at the heart of Fairmont Jasper Park Lodge. These suites are well appointed and located along the lake. Featuring a sitting area with sofabed and beautiful views of Lac Beauvert.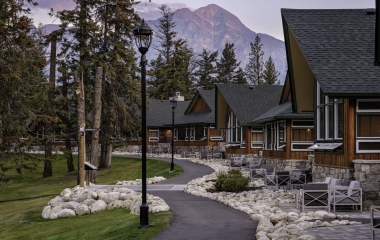 Bayview Cabins
Bayview Cabin rooms are well appointed, featuring a sitting area and partial views of Lac Beauvert.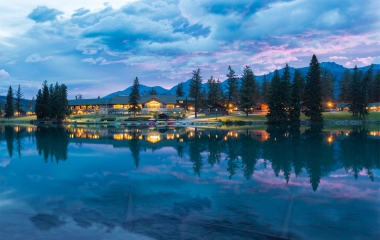 The Main Lodge
Civilization is far behind, but you'll also find it here, in spades – from the moment you step into our grand lobby, an alluring mix of easy retro-glamour and classic wilderness lodge. Set in the wild heart of Jasper National Park, JPL is unique.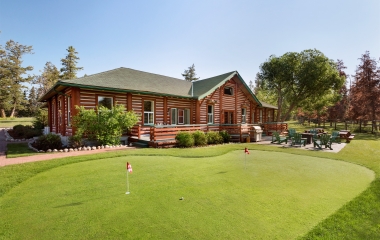 Milligan Cabin
The wildlife-themed great room adds undeniable character to all events, while separate bedroom wings allow for extra privacy. With a large veranda overlooking the first fairway, this is the perfect site for golf retreats, wedding parties, reunions and special occasions.
Outlook Cabin
Known as the Royal Retreat, every inch of this prestigious dwelling exudes the elegance and grandeur that welcomed King George VI and Queen Elizabeth in 1939 as well as her late Majesty Queen Elizabeth II and Prince Philip in 2005. Supreme comfort is present in every detail of the comfortable bedrooms, enclosed verandas and two majestic stone fireplaces. Outlook Cabin is the perfect place to entertain family and friends, or celebrate a special occasion.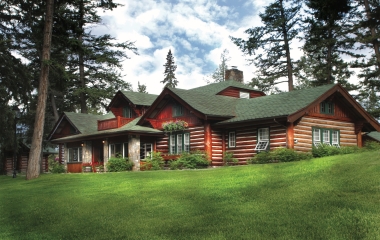 Point Cabin
Since 1928 this luxurious cabin retreat has been home to many a well known celebrity including Marilyn Monroe and Robert Mitchum while they filmed "River of No Return". Perched atop a grassy woodland knoll that rolls down towards Lac Beauvert, this cabin is both private and picturesque. The great room, with its grand stone fireplace and wood accents infuses a historic flair to any special occasion.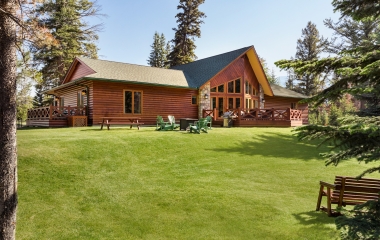 Stanley Thompson Cabin
Named for Canada's foremost golf course architect of the 1920s, this spacious cabin is perfect for executive retreats, golf getaways, families and wedding parties. Enjoy views of the first fairway, wandering wildlife and the captivating Mount Edith Cavell. This cabin features three decks, a full kitchen, dining and living areas. Each bedroom is self-sufficient with a full ensuite bathroom. Conveniently located next to Milligan Manor on the first fairway of our golf course the open concept kitchen, dining and living areas are perfect for entertaining.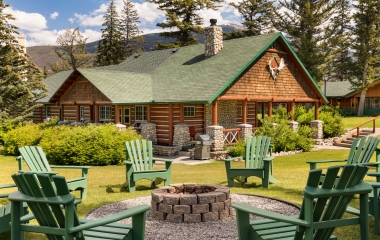 Gardener's Cabin
Set back from the Main Lodge, this cheerful cottage will instantly warm the heart of any host. Gather with friends to enjoy a gourmet meal in the spacious kitchen and dining areas. Relax in casual elegance by the fireplace or play a game of pool in the fully appointed lower level. Sunny and spacious, Gardener's is the place to host your happiest moments with friends and family.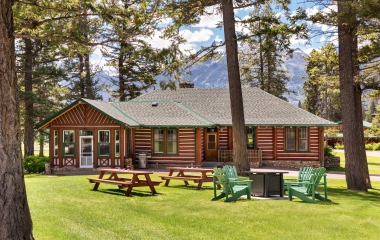 Viewpoint Cabin
A storybook cabin in a most idyllic setting, Viewpoint Cabin is instantly a focus of comfort and cheer. Featuring an enclosed veranda that offers outstanding views in any weather, beautiful stone fireplaces in both the living room and downstairs game room, private sauna and private change room with rich, cozy furnishings that are an invitation to relax or entertain.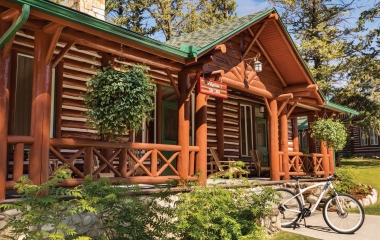 Ridgeline Cabins
The newly renovated Ridgeline Cabins are the perfect example of world class luxury situated in a picturesque and serene location. Perfect for families and couples alike looking for an escape from busy city streets. Boasting a modern kitchen, in cabin washer and dryer, dining space, fireplace and accommodation for up to 8 adults, it's the perfect space for families to relax and reunite. Enjoy the many views from front and back patios.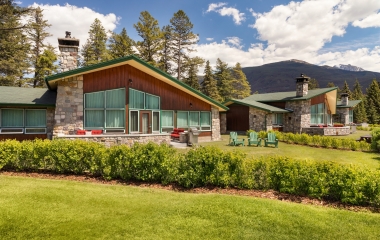 Whistler Cabins
The three lakefront Whistler Cabins offer spectacular views of Lac Beauvert from the oversized windows and private sun patios. These lovely two bedroom cabins also offer a sitting area with a sofa bed, a stone fireplace and kitchenette equipped with a small fridge, microwave and sink making it a great space for families.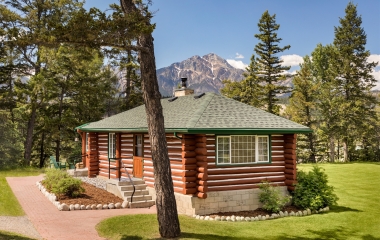 Athabasca Cabin
Nestled above the rushing Athabasca River, the Athabasca Cabin – also known as the Honeymoon Cabin – provides a private and romantic escape for couples looking to relax, unwind and spend quality time together in the Canadian Rocky Mountains.
Loading map ...