Sustainable Efforts At JPL
March 22, 2022
Fairmont Jasper Park Lodge Leads the Way in Environmental Stewardship
JASPER, AB – Fairmont Jasper Park Lodge continues its long-term commitment of environmental leadership in Jasper National Park with a line-up of key initiatives focused on sustainable practices. These programs and activities have set the stage for this 700-acre resort nestled in the heart of a UNESCO World Heritage Site to improve its environmental performance, enhance the guest experience, create a sense of community, form mutually beneficial partnerships, reduce plastic consumption, and more. Highlights of these include:
Green Key Certification
Fairmont Jasper Park Lodge has earned a 5 Green Key Eco-Rating Certification from Green Key Global for five consecutive years. This program recognizes hotels and lodging facilities for their commitment to improving environmental and fiscal performance when it comes to sustainable commitments. Fairmont Jasper Park Lodge has been featured on Green Key Global's website as an example of a large business effectively integrating sustainability into its operations.
FireSmart Canada
Fairmont Jasper Park Lodge and its ownership group have identified and invested significant capital resources to remove major fire hazards around the entire property. Staff communities have also banded together to conduct annual property and shoreline clean ups to keep the property safe for wildlife and guests. The resort actively participates in the FireSmart Safe Neighbourhood Program to further its commitment of keeping its communities safe from wildfires.
Sustainable Cuisine
In addition to sourcing an increasing amount of local Albertan food and only serving OceanWise Certified fish to prevent overfishing of at-risk species, Fairmont Jasper Park Lodge has increased its growing capacity in the resort's greenhouse to help reduce food sourcing costs and carbon emissions related to transportation. In operation since 1929, the greenhouse continues to grow many plants used to beautify Fairmont Jasper Park Lodge's property, and in 2020 it was upgraded to allow the capacity to grow microgreens and root vegetables that are utilized by their culinary team in the resort's restaurants.
A staff garden was also created to allow employees to take up an exciting outdoor hobby, create a better sense of community, and help create a localized food system. Staff residents at the resort can reserve a plot and grow fruits, vegetables, and flowers that are approved and permitted by Parks Canada and in accordance with invasive species protocols.
Landfill Diversion
Fairmont Jasper Park Lodge is proud to have enrolled in a new soap donation partnership with Soap for Hope at the beginning of 2022. This small but fast growing non-profit organization has already diverted 97,600 pounds of gently used products away from landfills by repackaging them for shelters and organizations that support vulnerable populations in Alberta. In 2021 alone, Soap for Hope distributed over 16,000 Hygiene kits and over 342,000 essential hygiene products and linens.
During 2020 & 2021, Fairmont Jasper Park Lodge diverted over 10,000 pounds of used furniture, linen, uniforms and electrical fixtures from the landfill through donations made to Goodwill Alberta. These donations inspired upcycler artist, Dave Mcauley, to save 4,500 pieces of extremely tarnished and damaged Fairmont Hotels, Canadian Pacific Hotels, and Canadian National Hotels branded silverware, with which he has plans to clean and utilize in his unique artwork.
Planet 21 & Solidarity Week – Accor
Accor's Planet 21 sustainable development program focuses on four key pillars: work with its employees, involve its customers, innovate with its partners, and support local communities. As part of this overarching program, Solidarity Week encourages Accor's hotels to partner with a local organization and help facilitate their cause. Fairmont Jasper Park Lodge has taken part in this initiative by accepting food donations from their employees to provide to the Jasper Food Bank, winter clothing for the Jasper Community Outreach Services, and donating $500 to Jasper Victims services which assists those who are victims of crime or trauma in Jasper National Park.
In honour of World Water Day, Fairmont Jasper Park Lodge recognizes the importance of water worldwide and the two billion people who lack access to safe drinking water. The resort has made significant strides to reduce plastic consumption, and as part of its daily operations, single use plastic water bottles have been 100% eliminated from guest-facing operations. Accor's Chief Sustainability Officer, Brune Poirson, committed that all Accor properties worldwide will eliminate all guest-facing single-use plastic by the end of 2022. With Fairmont Jasper Park Lodge's on-site water treatment plant filtering glacier water directly from Lac Beauvert, guests and staff are encouraged to enjoy some of the cleanest water in the world straight from the tap.
Patrick Jones, Fairmont Jasper Park Lodge's Sustainability Manager says, "By serving as proud stewards of the surrounding environment and incorporating sustainability into everything we do, we can ensure that our guests will be able to enjoy the beautiful landscapes at Fairmont Jasper Park Lodge for generations to come."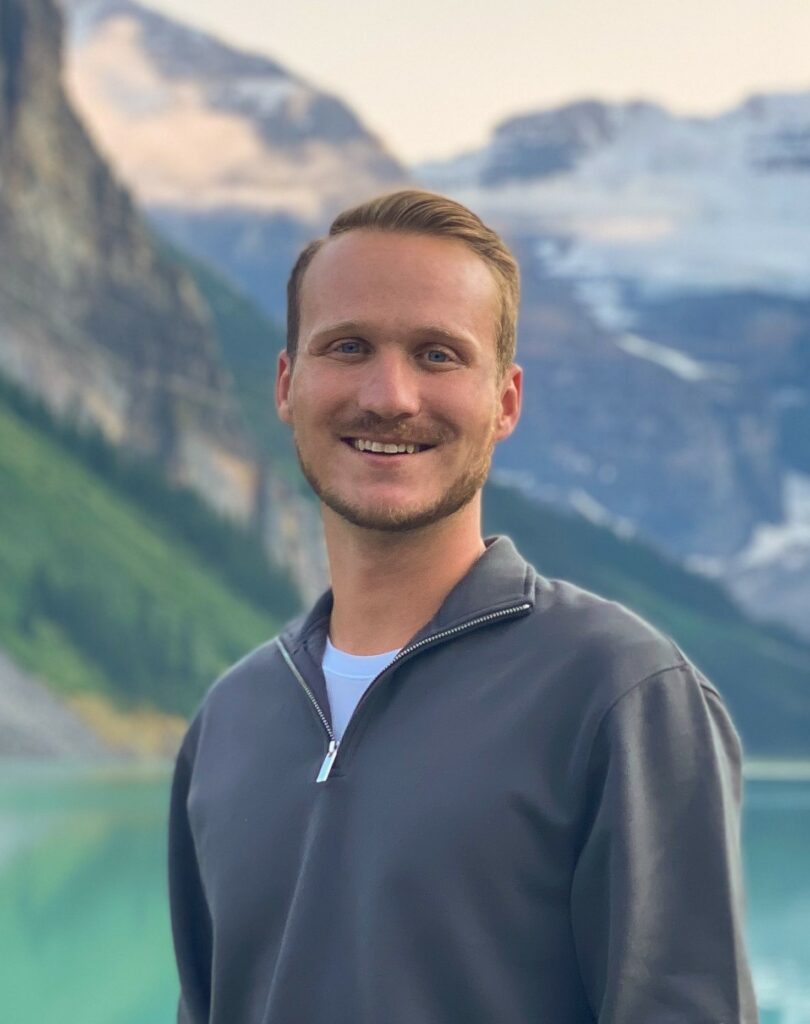 High-resolution images can be downloaded here.
Media Notes
@FairmontJPL #JasperParkLodge #AdventureHere
About Fairmont
Fairmont Hotels & Resorts is where occasions are celebrated and history is made. Landmark hotels with unrivalled presence, authentic experiences and unforgettable moments have attracted visitors to Fairmont and its destinations since 1907. The Plaza in New York City, The Savoy in London, Fairmont San Francisco, Fairmont Banff Springs and Fairmont Peace Hotel in Shanghai are Fairmont Hotels & Resorts is where occasions are celebrated and history is made. Landmark hotels with unrivalled presence, authentic experiences and unforgettable moments have attracted visitors to Fairmont and its destinations since 1907. The Plaza in New York City, The Savoy in London, Fairmont San Francisco, Fairmont Banff Springs and Fairmont Peace Hotel in Shanghai are but a few of these iconic luxury hotels, forever linked to the special places where they reside. Famous for its engaging service, grand public spaces, locally inspired cuisine and celebrated bars and lounges, Fairmont promises a special brand of thoughtful luxury that will be remembered long after any visit. With a worldwide portfolio of more than 75 hotels, Fairmont also takes great pride in its deep community roots and leadership in sustainability. Fairmont is part of Accor, a world-leading augmented hospitality group offering unique experiences in 4,900 hotels and residences across 110 countries. fairmont.com
About Accor
Accor is a world leading hospitality group consisting of more than 5,200 properties and 10,000 food and beverage venues throughout 110 countries. The group has one of the industry's most diverse and fully-integrated hospitality ecosystems encompassing more than 40 luxury, premium, midscale and economy hotel brands, entertainment and nightlife venues, restaurants and bars, branded private residences, shared accommodation properties, concierge services, co-working spaces and more. Accor's unmatched position in lifestyle hospitality – one of the fastest growing categories in the industry – is led by Ennismore, a creative hospitality company with a global portfolio of entrepreneurial and founder-built brands with purpose at their heart. Accor boasts an unrivalled portfolio of distinctive brands and approximately 260,000 team members worldwide. 68 million members benefit from the company's comprehensive loyalty program – ALL – Accor Live Limitless – a daily lifestyle companion that provides access to a wide variety of rewards, services and experiences. Through its Planet 21 – Acting Here, Accor Solidarity, RiiSE and ALL Heartist Fund initiatives, the Group is focused on driving positive action through business ethics, responsible tourism, environmental sustainability, community engagement, diversity and inclusivity. Founded in 1967, Accor SA is headquartered in France and publicly listed on the Euronext Paris Stock Exchange (ISIN code: FR0000120404) and on the OTC Market (Ticker: ACCYY) in the United States. For more information visit group.accor.com, or follow Accor on Twitter, Facebook, LinkedIn, and Instagram.
Contact
Laura-Ann Chong
Public Relations Manager
Fairmont Jasper Park Lodge
[email protected]
Anastasia Martin-Stilwell
Regional Director, Public Relations
Fairmont Hotels & Resorts, Canada's Western Mountain Region
[email protected]