Insider Tips
18 Things To Do In Jasper National Park This Fall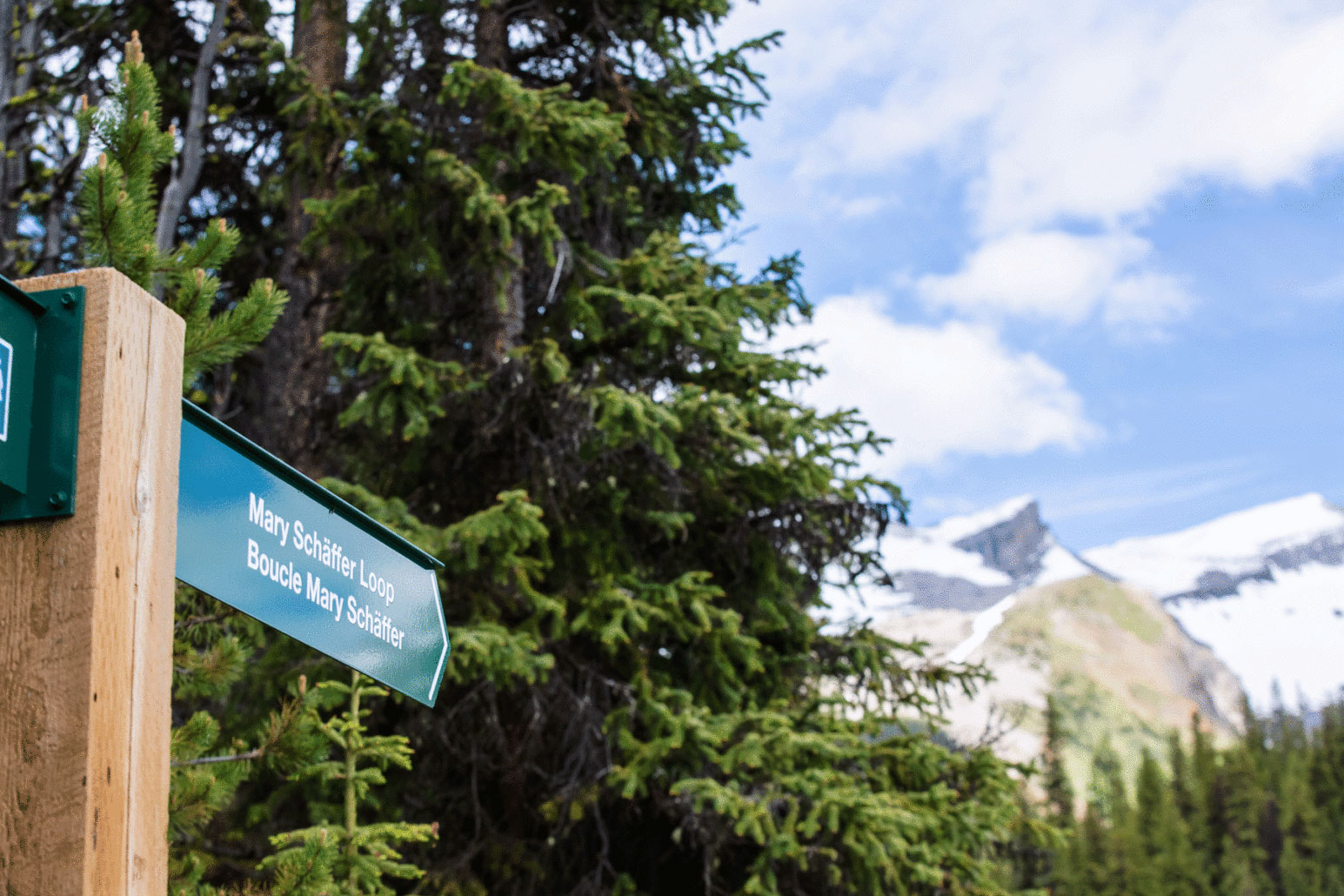 Jasper is an amazing place to visit no matter the time of the year, but the blissful moment before the snow covers the soaring mountains and the lakes freeze over is the perfect time to visit. Find your moment of peace at Jasper's best lodge. Fairmont Jasper Park Lodge offers something for everyone.
Around The Lodge
Enjoy a relaxing treatment at Fairmont Jasper Park Lodge Spa. Enjoy the tranquil mountain views before and after a treatment or relax with some tea or fresh glacial water (Tip: we recommend bringing a book to read).
Participate in Fairmont Jasper Park Lodge Onsite Resort Activities which include: in–room arts & crafts, in-room candy skewers, digital scavenger hunt, trivia, family movie nights, photo contests and more!
Spent time at the pool and hot tub which overlooks beautiful Lac Beauvert and mountainous peaks.
Beginning right on property, walk around Beautiful Lac Beauvert (Trail #4a) 3.5 KM loop, takes approximately 1 hour to complete.
Walk through history and listen to the story of Fairmont Jasper Park Lodge – over 100 years in the making. The link to the audio history tour can be found in the Resort Guide included below. Begin the tour in front of the entrance to the Emerald Lounge.
Bike around our beautiful property – bikes are available at Bell Desk for ALL Members until Winter Activity Center Open's
Join a Stargazing Tour with Jasper Planetarium
Take A Walk
Locate and relax at the Parks Canada Red Chairs located at Old Fort Point. This is nearby top-rated hike, which features excellent views of the Athabasca River, Jasper town site and nearby lakes from the summit. Old Fort Point Loop (Trail #1) is a 3.8km loop with 173 meters elevation gain.
Admire Pyramid Mountain up close by visiting Pyramid Island. Located 14 KM from Fairmont Jasper Park Lodge. This is a very short, relaxing and peaceful walk. On the island, the trail leads through wooded areas with excellent views of the lake and Pyramid Mountain.
Hike to Cabin Lake (Trail #3) which starts from the intersection of Bonhomme Street and Poplar Ave in Jasper the town site. Beautiful viewpoint along the way that overlook the Icefield Parkway.
Tour The Park
Visit the high alpine by booking a flight with Jasper Skytram – open daily 10am – 5pm (available until October 31st).
Purchase warm beverages from EM to Go and enjoy the scenic drive along Maligne Lake Road. It is recommended to take a break at the half way point at Medicine Lake. The moose* are frequently spotted along this road! Once you arrive at Maligne Lake, enjoy a short walk around Moose Loop Trail (2.7 KM) or Mary Schaffer Loop (2.9 KM).
Visit the deepest canyon in Jasper Nation Park, Maligne Canyon. A series of bridges cross the canyon allow you to tower over impressive waterfalls and canyon walls, which are up to 50 metres tall! Directions: At the end of Old Lodge Road, turn right onto Maligne Road. Drive for about 12 minutes and look for signage on the left side.
Traveling via Icefield Parkway? Visit recently upgraded Peyto Lake Iconic Upper Viewing Platform. This viewpoint is more than 2000 metres above sea level.
Take a short drive along the breathtaking Icefield Parkway and visit Athabasca Falls and/or Sunwapta Falls.

Athabasca Falls: The 23-metre Athabasca Falls size makes it one of the most powerful falls to be found in the mountain National Parks. Directions: Drive 32 KM south of Jasper on Highway 93. Turn right onto 93A North. The parking lot will be on your left in 600 metres.
Sunwapta Falls, a spectacular stepping waterfall that has carved a deep limestone gorge out of the rock, made even more spectacular by a small island that divides the river. Directions: Continue 21 KM South of Athabasca Falls on Highway 93. Look for signage on the right hand side to turn towards Sunwapta Falls.

Embark on an action filled sightseeing Helicopter Tour with Rockies Heli Canada or Remote Helicopters LTD.
Food
Join the award winning Jasper Food Tour. Daily at 2:30 PM at the Information Center in town. This is a 1.5 KM guided walking tour, where you will be visiting four local restaurants and taste four carefully handpicked dishes, each paired with an alcoholic beverage, while listening to Jasper's top tales along the way. The tour will end at 5:30 PM. CA$119 + tax per person and can be booked with Fairmont Jasper Park Lodge Concierge.
In Your Cabin
Participate in virtual wellness classes which are available on all guest room TV's. This is a partnership with Three Sages with classes that focus on yoga, stretching, mindful breathing, mindfulness and sleep.
*Ensure to view wildlife from the safety of a vehicle.
---
Resources
Plan the perfect trip, here are a few resources to help guide your stay.
** Trails and viewpoints area are not maintained, please ensure proper footwear is worn.