Insider Tips
Jasper Top 5 Things To See
There are many things to see and do around Jasper that it can hard to narrow it down to just a few. We are sharing our favourite spots to see when visiting Jasper National Park to help you decide what you want to do when you're here.
Malgine Canyon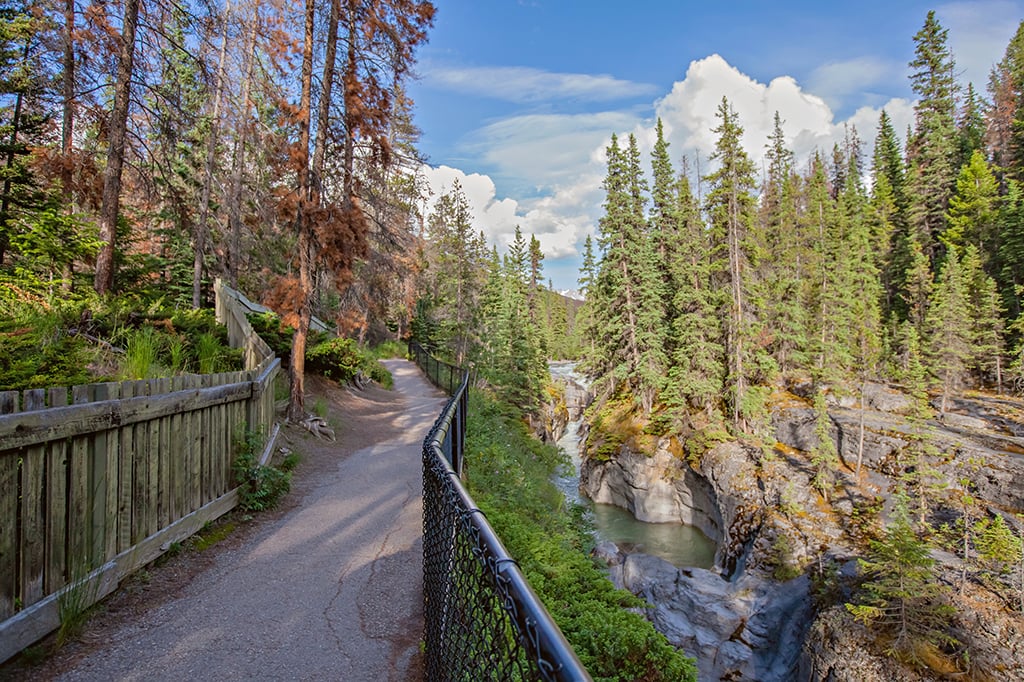 You don't have to be a hiker to enjoy stunning sights at Maligne Canyon! The First and Second bridges are easily accessible from the parking lot and cross over two of the deepest sections of the canyon with the most impressive waterfalls crashing below. You can explore the canyon on our own or on a guided tour. Ask Concierge. about the Maligne Canyon tour.
Although Maligne Canyon is beautiful in all seasons, we recommend checking it out in the winter for the Maligne Canyon ice walks. During this tour, you with venture along the base of the canyon while large ice sculptures loom above you in frozen masterpieces.
Directions: At the end of Old Lodge Road, turn right onto Maligne Road. Look for signage on the left-hand side as you drive.
Note: Kid Friendly Activity, Dog Allowed on Leash
Medicine Lake & Maligne Lake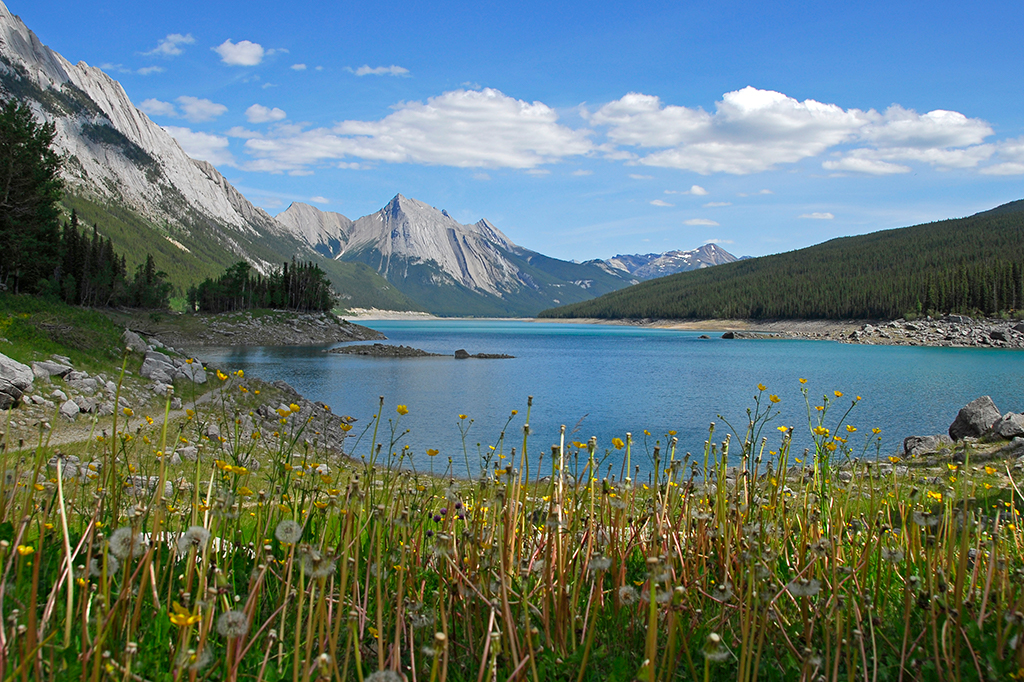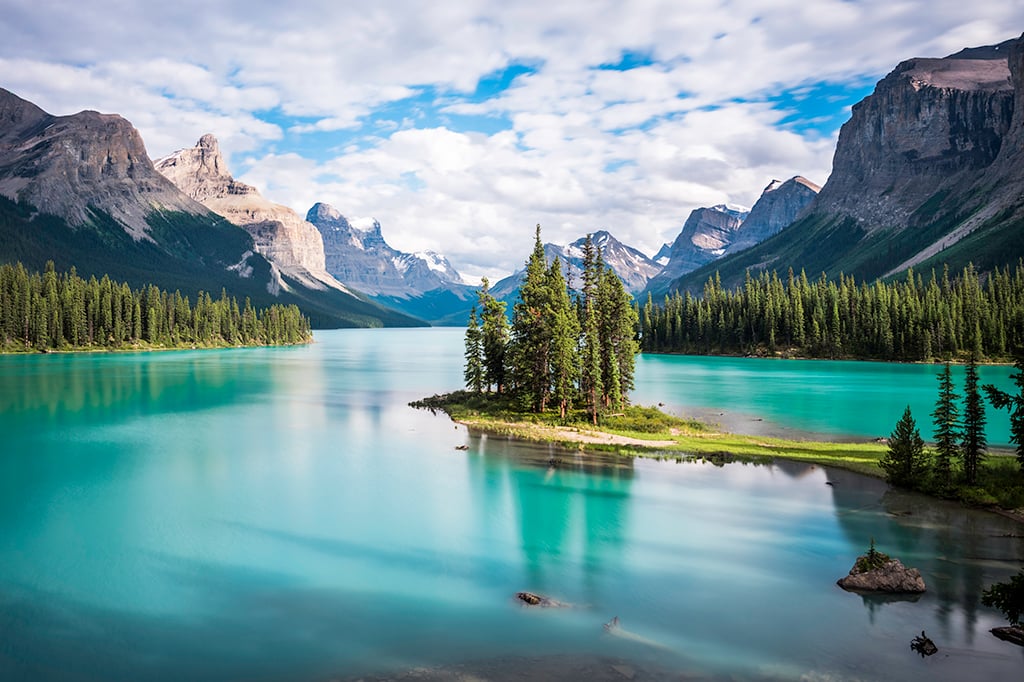 Just 15 km past Maligne Canyon, you'll find Medicine Lake, a unique body of water that vanishes and re-appears each year as it drains through a network of underground caves. Keep driving, and you'll find Maligne Lake, the largest natural lake in the Canadian Rockies – a sight to behold with its turquoise waters ringed by snow-capped mountain peaks. Want to visit the most photographed spot in the Canadian Rockies? Ask Concierge about Maligne Lake guided tours.
Directions: Medicine Lake is 15 km past Maligne Canyon on Maligne Lake Road. Maligne Lake is an additional 22 km drive.
Note: Kid Friendly Activity
Mount Edith Cavell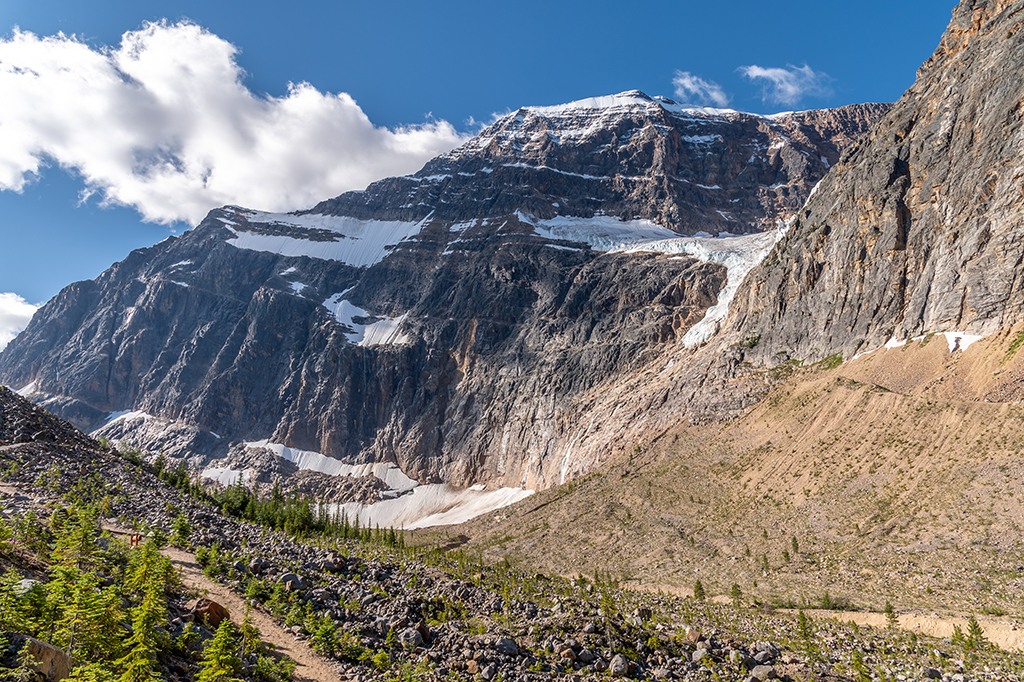 You will find fragrant subalpine forest, flowery alpine meadows and spectacular views of Mt. Edith Cavell and the Angel Glacier. A short but steep 0.8 km walk from will take you to the glacier lookout. For a longer hike, ask Concierge about the Cavell Meadows trail. Additionally, our friends at Tourism Jasper outline a few Mount Edith Cavell experiences experiences on their website.
Directions: Drive 7 km south of Jasper on Highway 93, turn right onto 93A South. Travel 5.4 km and turn right onto Cavell Road. The 14 km road to the parking lot is narrow and has tight switchbacks that are unsuitable for trailers and large motorhomes.
Note: Kid Friendly Activity
Athabasca Falls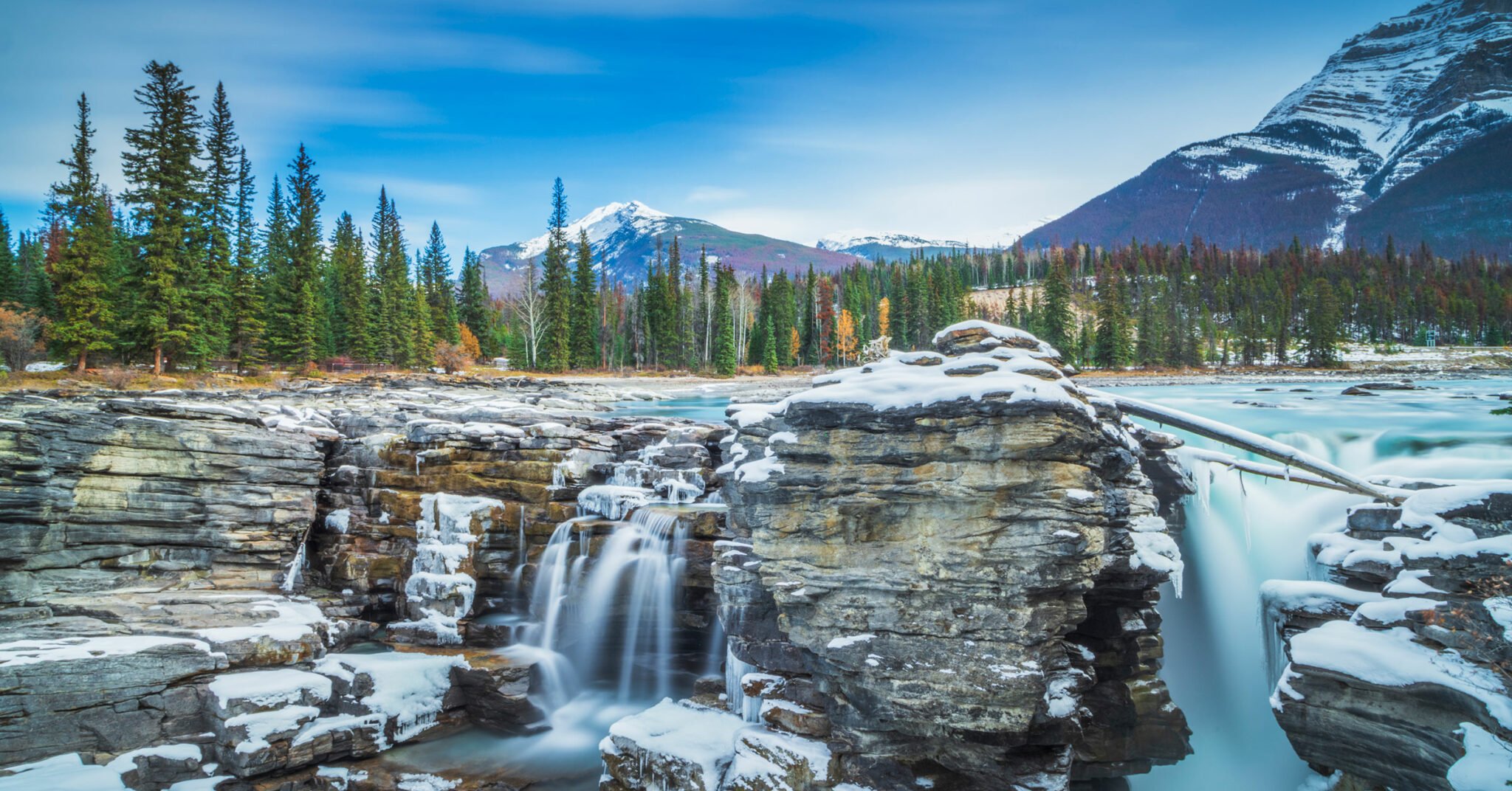 The 23-metre Athabasca Falls is not very high by Canadian Rockies standards, but the size of the river makes it one of the most powerful falls to be found in the mountain national parks.
Directions: Drive 32 km south of Jasper on Highway 93. Turn right onto 93A North. The parking lot will be on your left at 600 m.
Note: Kid Friendly Activity, Dogs Allowed on Leash
Sunwapta Falls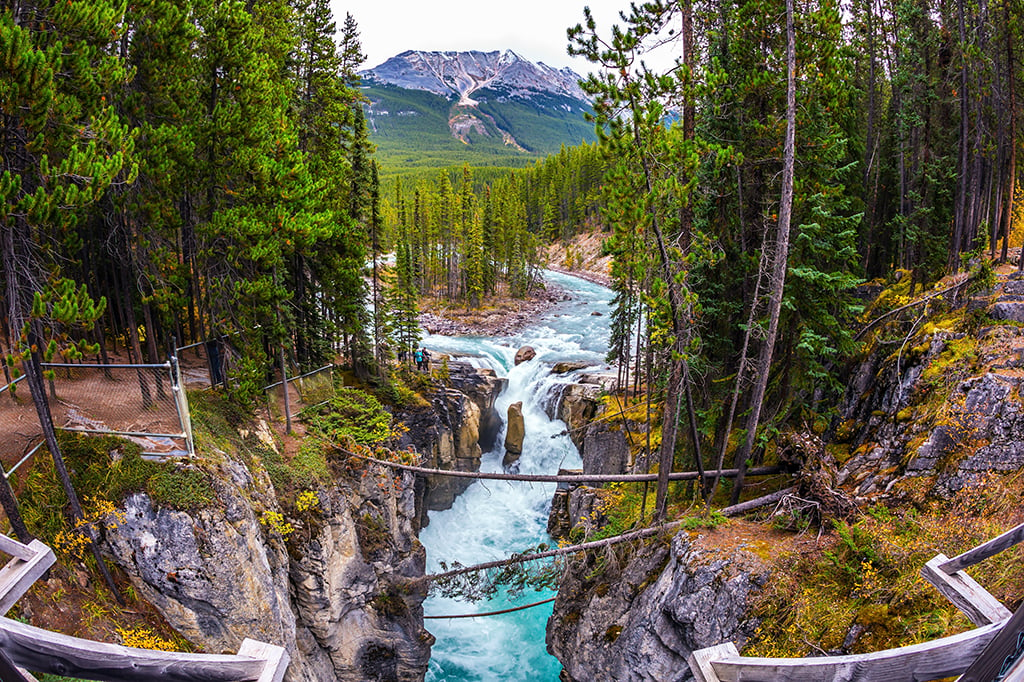 A spectacular stepping waterfall that has carved a deep limestone gorge out of the rock some metres below the footbridge made even more spectacular by a small island that divides the river just before the falls.
Directions: Drive 53 km south of Jasper on Highway 93. Look for signage on the right-hand side to turn towards Sunwapta Falls.
Note: Kid Friendly Activity, Dogs Allowed on Leash
---
Our friendly and knowledgeable Concierge team would be delighted to assist you in planning your upcoming stay. For further assistance, please contact the Fairmont Jasper Park Lodge Concierge desk at 780-852-3301 or email: [email protected].