Oka Sushi
Here it is: the best-kept secret in Jasper. From the moment you step through the alcove curtains into the den of Tatsuhiko Okazaki, sushi chef extraordinaire, you're in for something special. This tiny place feels more like an insider's club, and it's been a treasured go-to for guests and locals for two decades and counting. Oka Sushi is Jasper's longest running dining institution. Get ready to indulge with the itamae (master).
LOCATION
Old Lodge Road
Jasper, Alberta T0E 1E0
HOURS
Tuesday to Saturday | 6:00 p.m. - 10:00 p.m.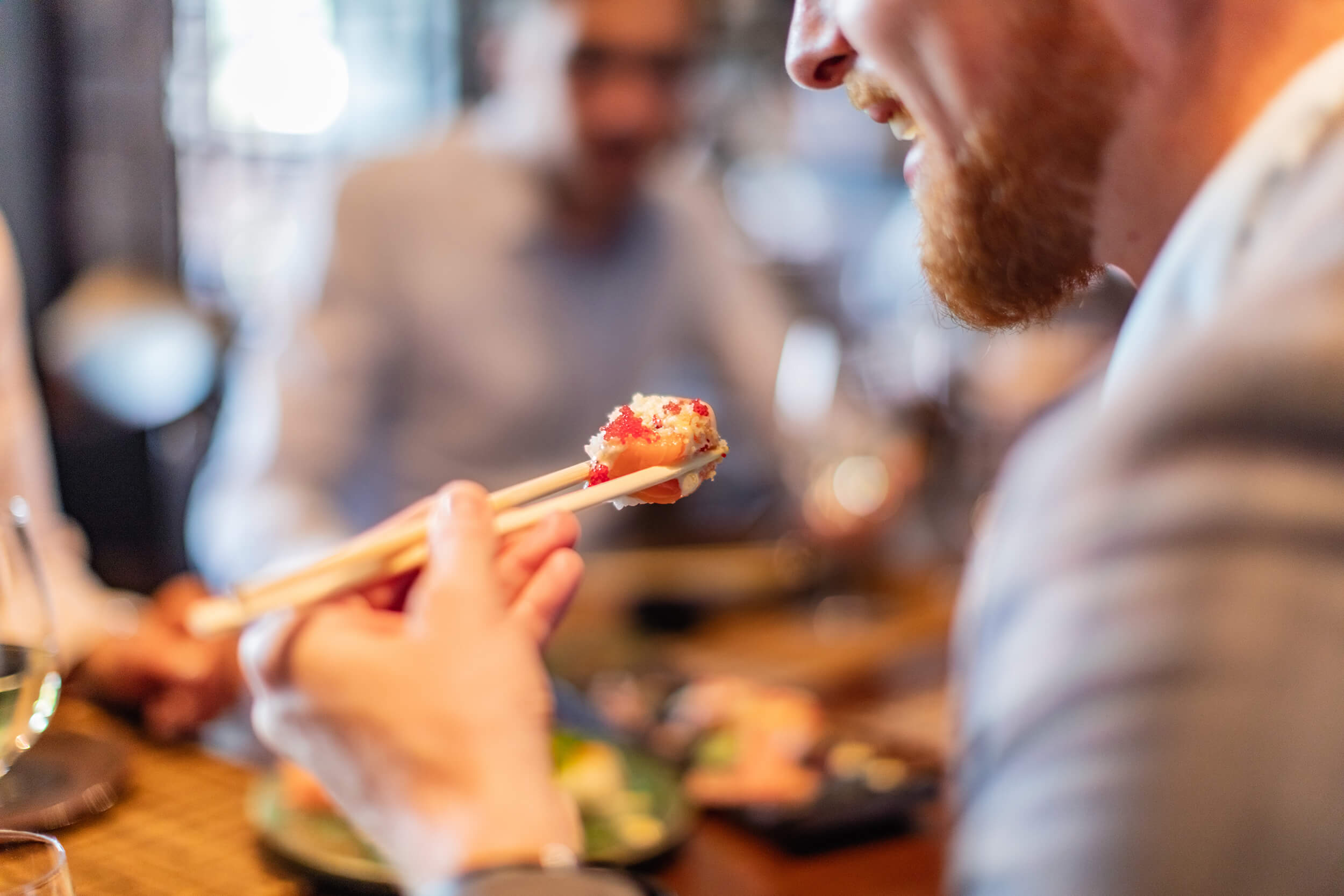 The affable Oka-san, or Mr. Oka, delivers exquisitely presented sushi the way it's made back in Zao Onsen, Japan. Discover his abbreviated menu of stand-outs. Expect artful combinations made before your eyes, like smoky salmon skin maki and a delicate chop scallop roll with Japanese mayo. Then there's Oka-san's famed razor-thin sliced tuna and red snapper, shipped fresh from Japan and Vancouver.