Celebrate
5 Reasons To Celebrate Spring In Jasper
With longer days, sunny skies and a full list of family-friendly actives, Fairmont Jasper Park Lodge is exactly where you want to be this spring.
Whether you're looking to track down the Easter Bunny with your little ones, or indulge in a private moment of relaxation at The Spa, we know how to make sure you have an incredible getaway. So let's dive into our top five reasons to visit Jasper this spring!
1. Activities for Every Bunny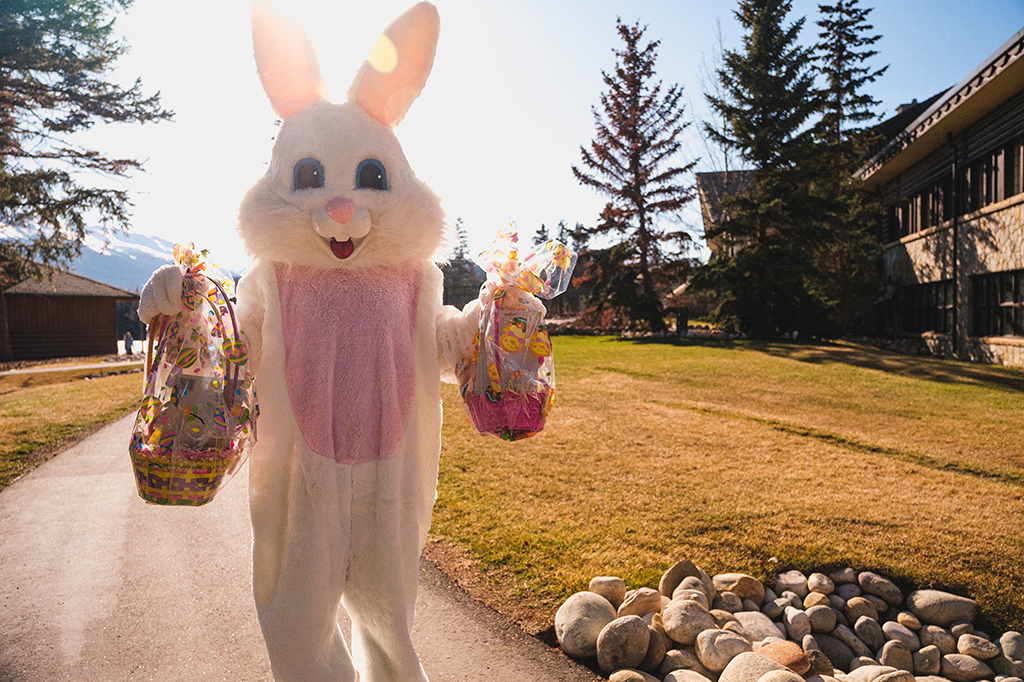 Over Spring Break and Easter we like to add a little extra excitement for our youngest guests with activities every bunny will enjoy.
Arts & Crafts
April 16, 2022 | 1:00 – 2:00 PM, April 17, 2022 | 10:00 – 11:00 AM
Get creative and have fun! We'll provide everything you need to create your very own masterpiece. Contact our concierge at [email protected] or book online to reserve your spot.
Horse-drawn Wagon Rides
April 16, 2022 | 2:00 – 5:00 PM, April 17, 2022 | 2:00 – 5:00 PM (Reservation Required)
Experience the magic of a horse-drawn wagon ride as we clippity-clop our way around the beautiful Lac Beauvert. You are encouraged to bring blankets and wear extra layers for a comfortable winter ride. Contact Concierge at [email protected] to reserve your spot.
Adults (16+): $38 | Kids (6-2): $19 | 5 and Under: Free
JPL Resort Guide
There's no need to leave our picturesque Rocky Mountain resort if you don't want to. Choose from a wide array of activities, inside and out — there's truly something for everyone. Our JPL Resort Guide is kept up-to-date with our available on-site activities and amenities, so be sure to take a look as your stay approaches. View the JPL Resort Guide
2. An Egg-stra Helping of Culinary Experiences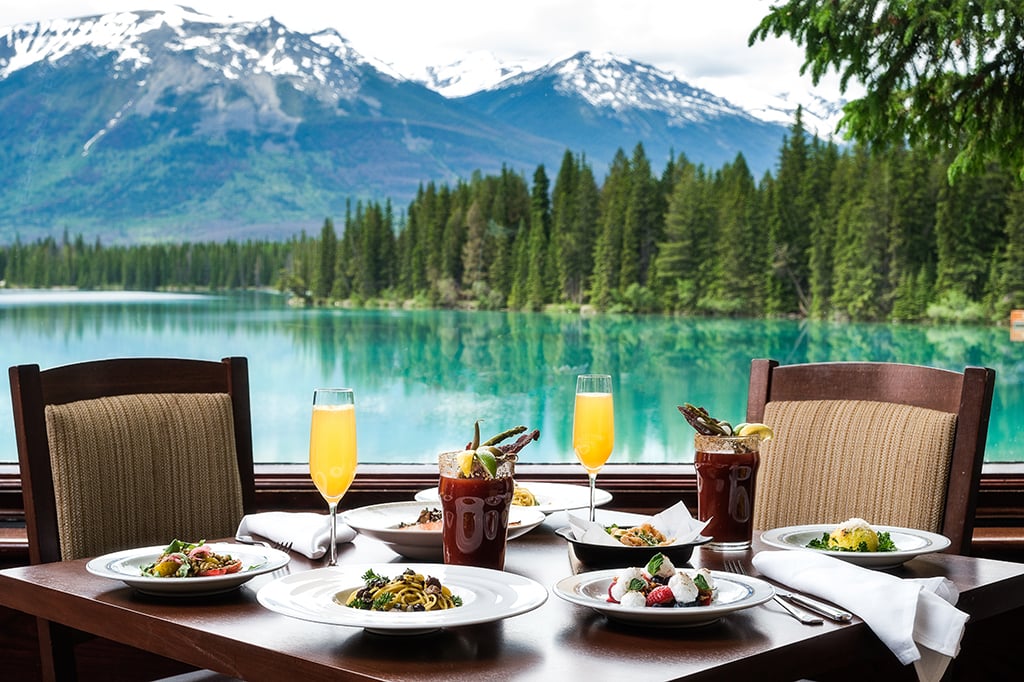 Close family, delicious food and plenty of chocolate – these are the makings of a perfect Easter weekend in Jasper. Executive Chef, Harris Sakalis, and his culinary team have been hard at work crafting an incredible selection of dining options and we can't wait for you to experience it all.
So start your weekend off with a celebratory flair by having a hand-painted chocolate egg waiting for you in your room upon arrival. Then, hop on over to The Great Hall Gastropub for hearty meal for our Easter weekend. Or, for a modern Italian twist, check out our featured Easter dish in Orso Trattoria and join us Sunday morning for Easter Brunch.
3. Pamper Yourself With a Spring Thaw at the Spa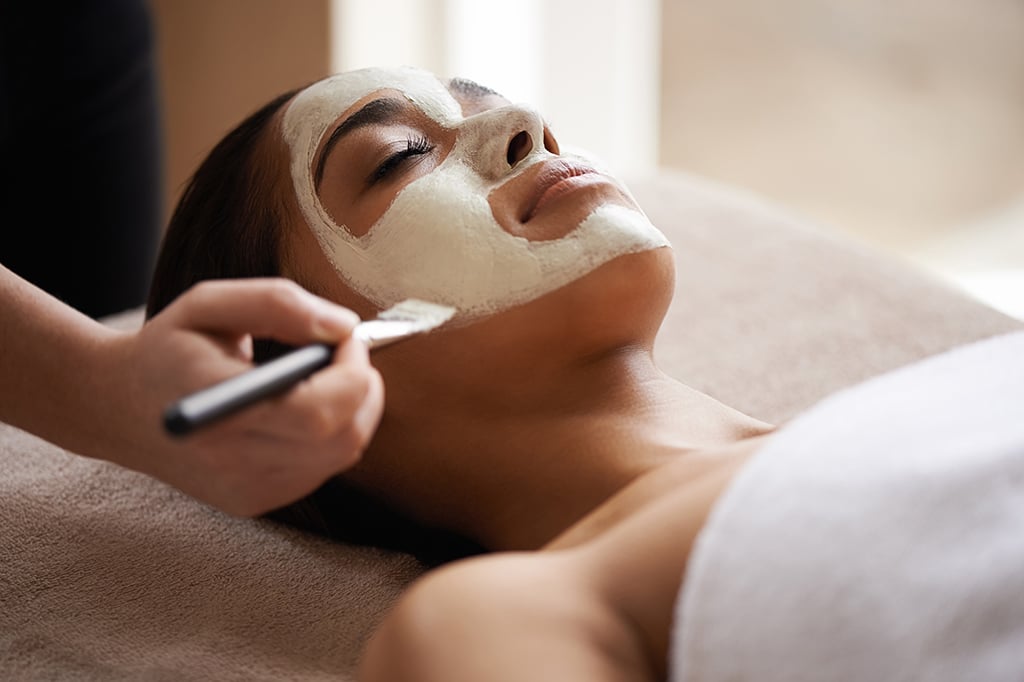 Experiencing spring in Jasper means witnessing nature awakening from a long winter slumber – as bears return to the valley and white-tailed deer stroll comfortably amongst you and the cabins. It's glacier-fed lakes and waterfalls waiting to be discovered as they are slowly enriched with minerals and begin reflecting that familiar emerald hue.
These reflections of nature are what underscore every treatment we offer at The Spa. So take some time to relax, rejuvenate and refresh, before the hustle and bustle of summer begins. And if you're looking for a way to bring that sense of calm home with you, we have a selection of In-Room Spa Kits that will match every mood.
4. Stargaze the Spring Skies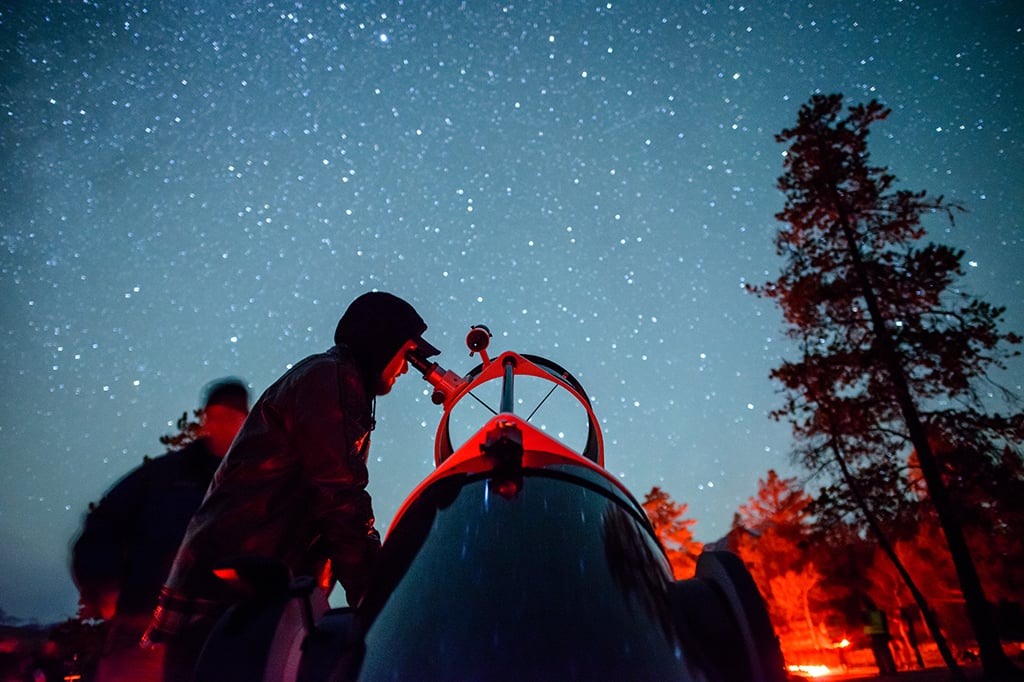 In the astronomy world, spring is known as an opportune time to catch meteor showers, crisp views of the Big Dipper and, if you're lucky, the International Space Station gliding across the sky. While the Jasper Planetarium offers some helpful tips for catching these sights at home, for a truly immersive experience you'll want to join one of their Telescope Experience Tours right here at Jasper Park Lodge.
Spend your evening on an interactive tour of the largest, most powerful telescope in the Rockies and watch the latest 4K 'instant-replays' of live views seen through telescopes in Jasper, including views of the Whirlpool Galaxy 'eating' a smaller galaxy. You'll also have a chance to learn about photographing the Northern Lights and Milky Way with your DSLR camera and enjoy an interactive science area where you can make an aurora and get up close with meteorites, a moon and a mars rock.
Book your experience with The Planetarium
5. Sunshine, Longer Days and Goggle Tans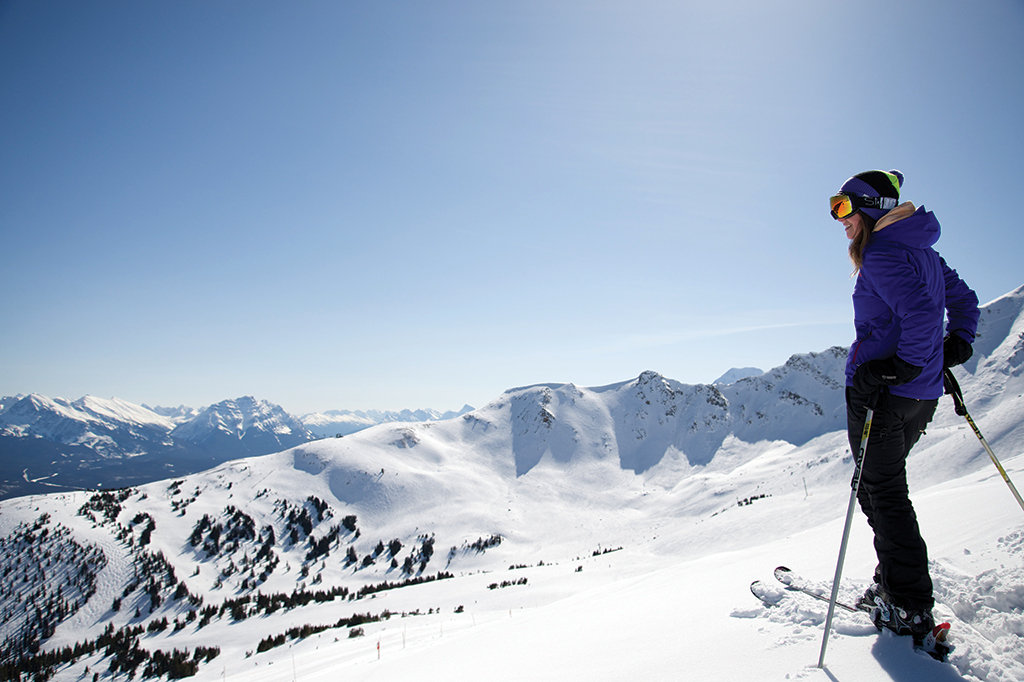 Breathtaking views, snowcapped peaks and a world-class ski destination that feels like you have it all to yourself. Celebrate the arrival of warmer temperatures by squeezing in those last few turns beneath a bluebird sky at Marmot Basin. Then wear that goggle tan like a badge of honour and join us for après in the Emerald Lounge.
Marmot Basin is beckoning with four mountain faces, incredible glades, stunning views and a 1,675 acres of skiable terrain. And with 91 named ski trails ranging from long, gentle novice runs, to steep, high alpine bowls and chutes, skiers and snowboarders of all abilities will find what they are looking for. Marmot Basin also boasts the longest high-speed quad chair in the Canadian Rockies, meaning less time waiting in lines and more time spent on the slopes. For advanced skiers and snowboarders, the five runs at Tres Hombres with up to 45 degree slopes are sure to challenge you!
---
Ready to book your spring stay? Check out our Spring Offers!
Our friendly and knowledgeable Concierge team would be delighted to assist you in planning your upcoming stay. For further assistance, please contact the Fairmont Jasper Park Lodge Concierge desk at 780-852-3301 or email: [email protected].