Planning Tips
A True North Canada Jasper Winter Experience
Experience the True North Canada in Jasper National Park with Jack Frost nipping at your nose.
True exhilaration comes in many different forms and sizes. Whether or not your exhilaration level is ice climbing the beautiful sparkling formations, or a leisurely snowshoe across Maligne Lake to a warming hut for a late lunch, we ensure there is an adventure that will fit everybody. Let us show you the best Jasper has to offer.
Ice Climbing
Beautiful to look at and exhilarating to climb. Jasper's beautiful summer waterfalls turn into massive ice sculptures that are the perfect place to try ice climbing. Ask any local, there are many things they love to do, but ice climbing stole their heart.


Warning: count(): Parameter must be an array or an object that implements Countable in /htdocs_20230531/content/themes/base/templates/layouts/images.php on line 15



Warning: Invalid argument supplied for foreach() in /htdocs_20230531/content/themes/base/templates/layouts/images.php on line 20


Join Rockaboo Mountain Adventures for an unforgettable experience ice climbing!

Available December – March
Maligne Canyon Ice Walk
Maligne Canyon is an iconic place to visit in the summer and the winter in Jasper National Park. In the summer, walk along the six bridges and view the canyon from above. You will be able to peek into years of incredible water formation and see the gushing water along the river.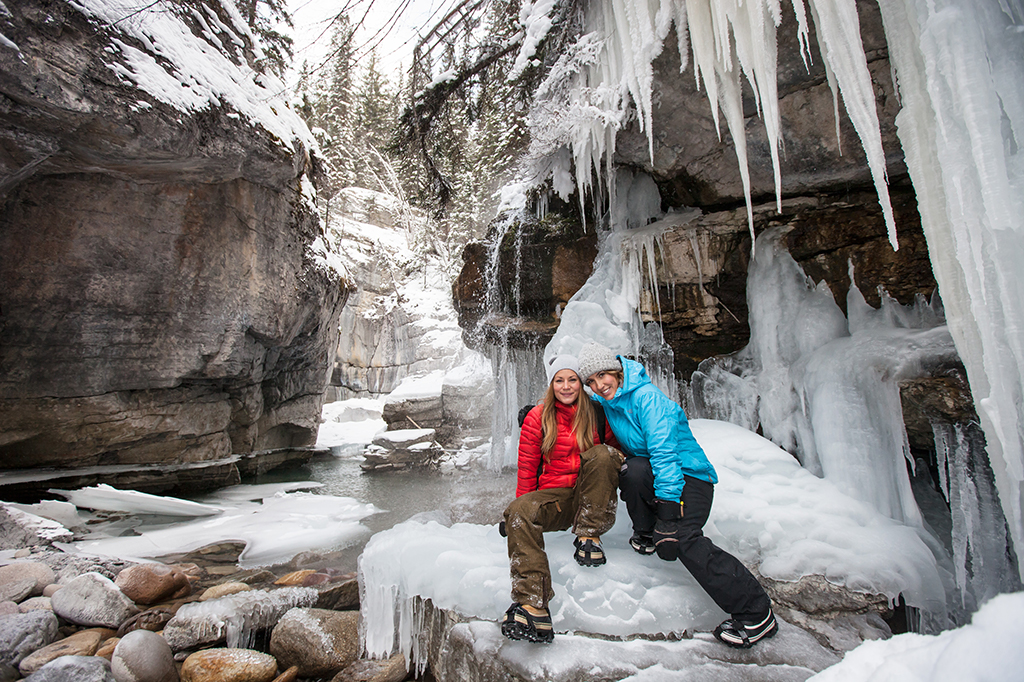 Winter freezes the water into an equally beautiful view, but from an entirely different perspective (you can still walk the top of the canyon in the winter). Wander along the depths of the canyon and look up at the great architecture of the years of water sweeping through the canyon. You will experience ice sculptures that will take your breath away as you walk along canyons and see it from a different light.
The Maligne Canyon Ice Walk is one of Jasper's most popular winter tours! A knowledgeable and informative guide will take you on a 3.5km walk through the frozen bottom of Maligne Canyon. Pursuit and Sundog Tours both run tours throughout the winter months.
Available December 15 – April 15 Approximately
Snowshoeing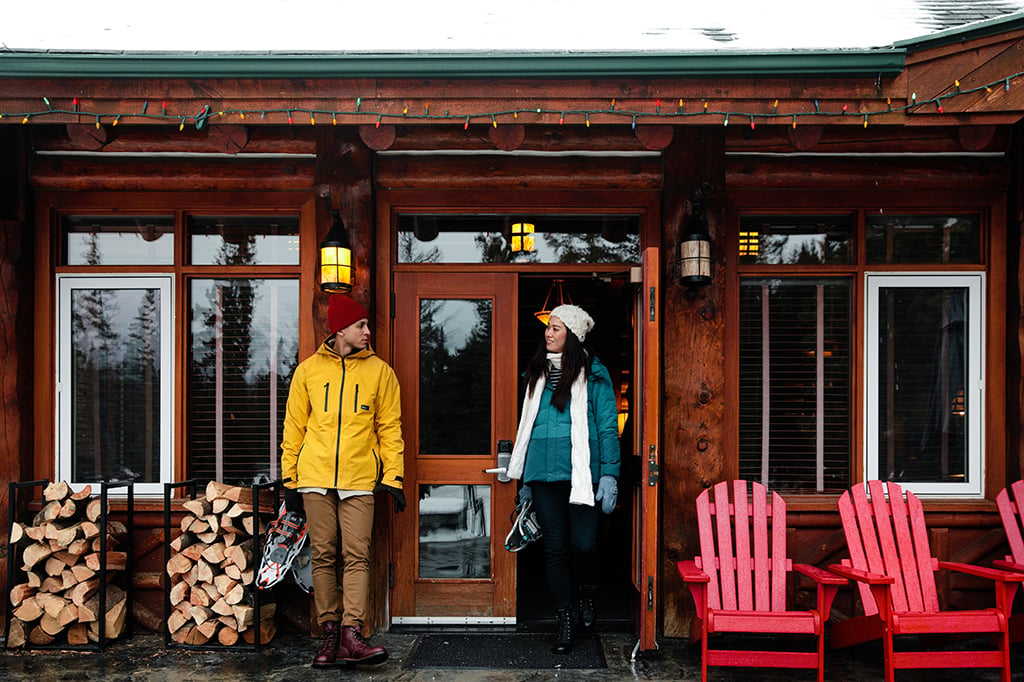 A fantastic way to explore the backcountry of Jasper National Park in the winter! The winter hikes in Jasper vary from beginner to expert, but all boast the Canadian Rockies' stunning views. A knowledgeable and informative guide will take you on a snowshoe trip on various trails. The route to be determined based on the best trail conditions that day. Tours run by Sundog Tours and Walk and Talks Jasper.
Available December – March
Skating
The ultimate Canadian pastime has to be a game of shiny. Jasper offers many frozen surfaces in the perfect setting for a friendly game. The Canadian Rockies surround the 'rinks' and showcase our True North's beauty in the mountains' 360-degree views. Our favourite spots (in order) are Lake Mildred and Snaring Road.
Available Approximately November – March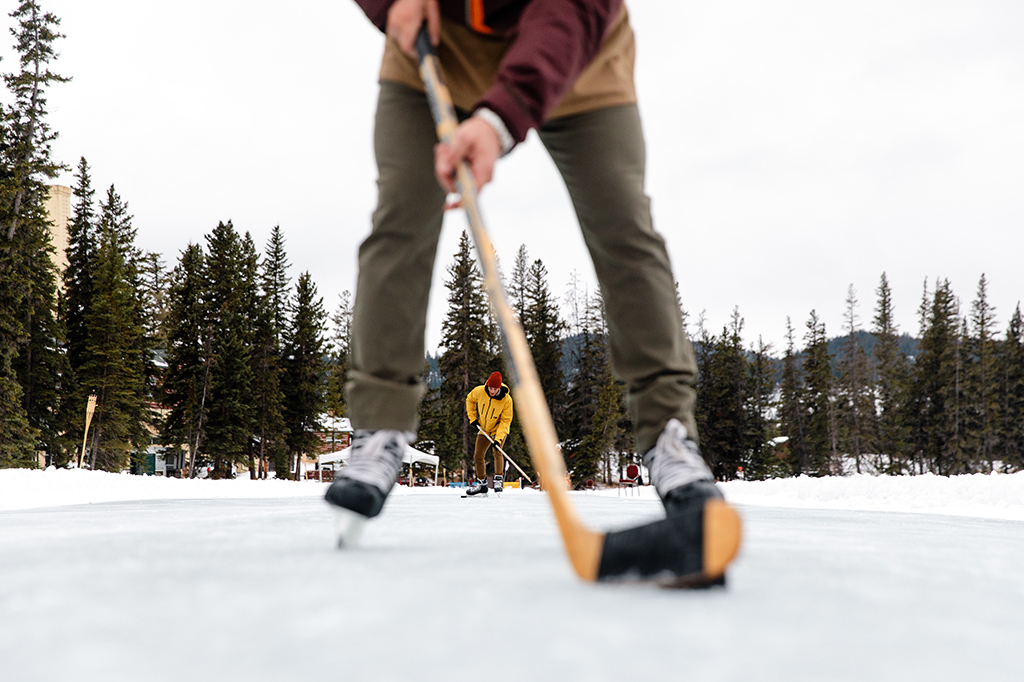 Lake Mildred
We might be biased here, but the Lake Mildred Oval and shinny rinks are located just a hop, skip and a jump from the lodge and your cabins door. Over the years, many shinny games have gone down in history in some of the most epic games played. If shinny is not your thing – don't worry – the rinks are surrounded by a 1KM loop that provides those same endless views we mentioned and hours of fun for the little ones and adults alike.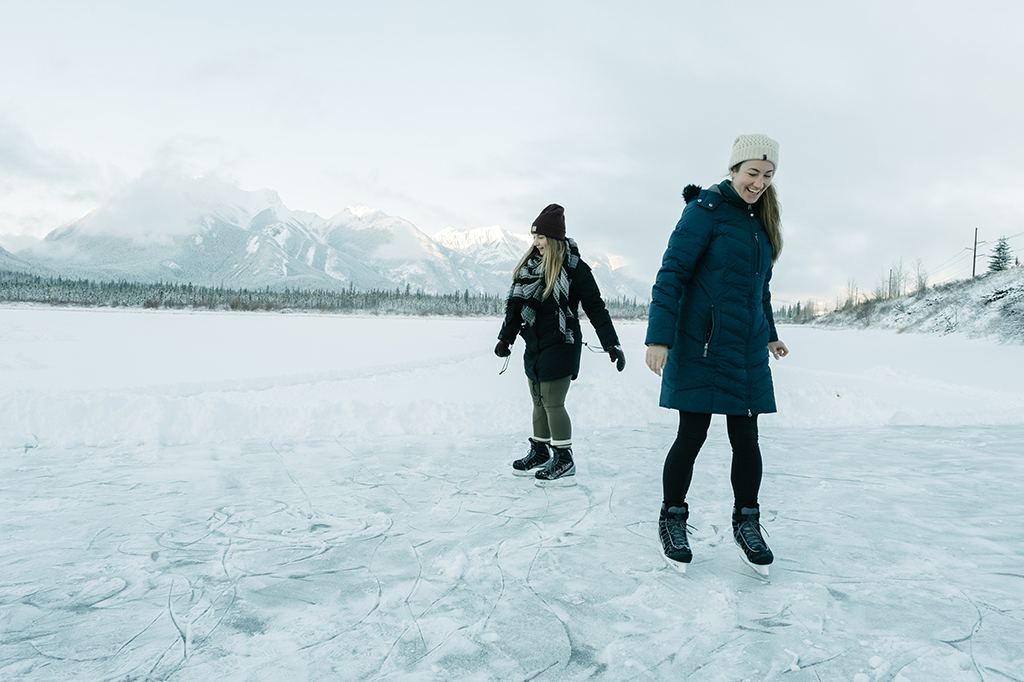 Snaring Road
A little pond off the Snaring Road campground road is a local's favourite. Tucked away from the hustle and bustle of town, it will feel like your own rink. Surrounded by tall mountains and snow-covered trees, it will feel like you are twirling around inside a snow globe. If you're lucky, if mother nature cooperates, you can skate on this surface when it is frozen and crystal clear, letting you see the depths of the pond (which are pretty shallow).
Remember, this is not a monitored area, so please use it at your own risk and bring a shovel.
Skiing
Looking for skiing? Visit our Skiing in Jasper National Park post.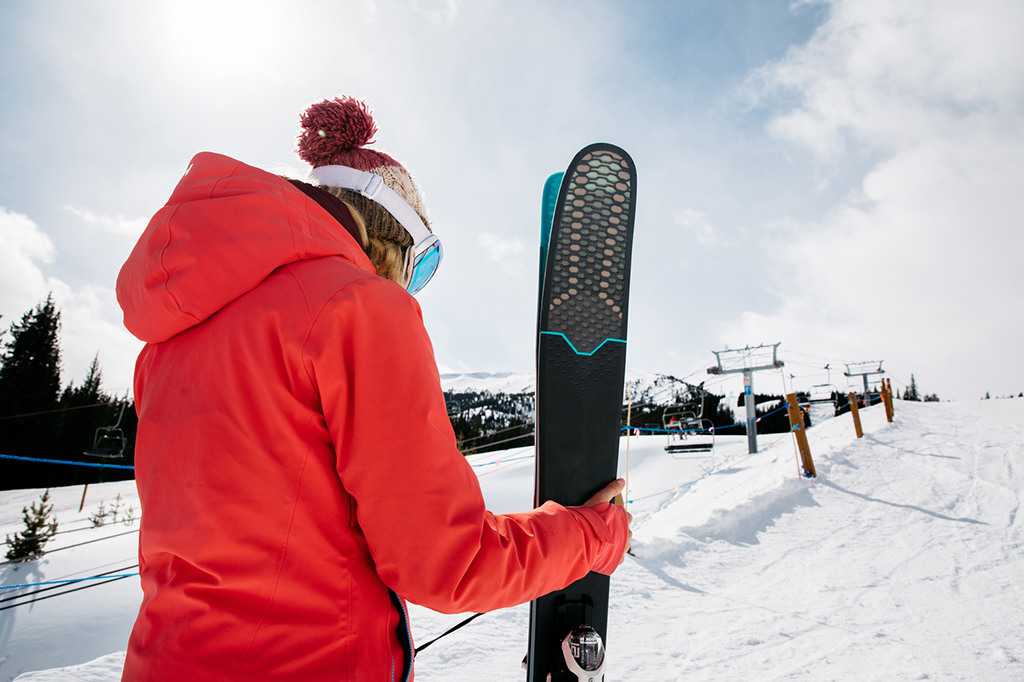 ---
Our friendly and knowledgeable Concierge team would be delighted to assist you in planning your upcoming stay. For further assistance, please contact the Fairmont Jasper Park Lodge Concierge desk at 780-852-3301 or email: [email protected].