Planning Tips
Jasper Winter Couple Getaways At Fairmont Jasper Park Lodge
Baby, it's cold outside.
Are you looking for an escape this winter, where you can unwind and take in the grand views of the Canadian Rockies? We recommend getting away to the mountains together where your winter dreams come alive.
If you're looking for a big adventure or a snowflake-fueled romantic setting, the Lodge will ensure your trip is tailored to your vision.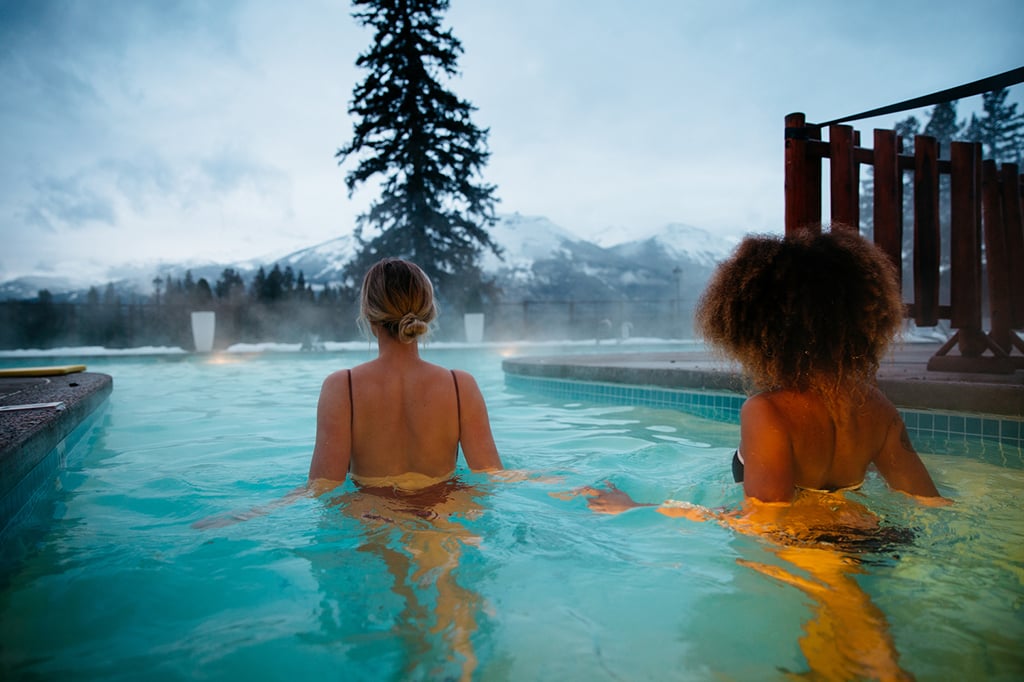 Day 1:
We recommend arriving at the Lodge around noon and checking your bags with our Bell team. Concierge is just steps instead of the entrance, and they can help direct you to your next activity.
Skate the afternoon away, or book a tour at Maligne Canyon for the Ice Walk.
A great way to spend the afternoon in the fresh mountain air is ice skating on Lake Mildred. The ice rink boosts a kilometre long oval, and areas cleared for a game of shinny. Our Winter Activity Centre is available for skate rentals if you did not pack your own.
Take a guided Ice Walk Tour at Maligne Canyon, and you will experience the canyons naturally formed beauty.
Check in to your cabin before heading to the outdoor heated pool. On a clear day, the mountains surrounding the Lodge are visible across Lac Beauvert.
Finish a great day at one of the Lodge's great dining experience. The Emerald Lounge offers a tapas menu of farm-to-table and locally sourced items. Ask us for our favourite recommendations on our delightful cocktails.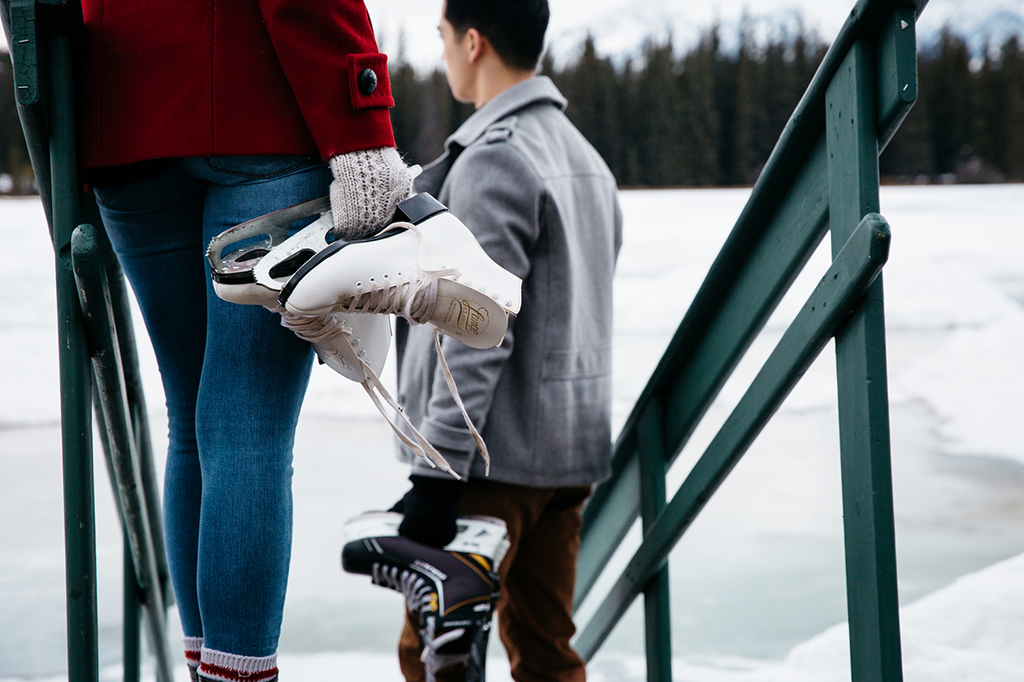 Day 2:
From the comfort of your room or the Great Hall, enjoy breakfast with a view. Choose from our Signature Breakfast or the Great Hall Continental to kick your mountain adventure off to a great start.
Spend a relaxing day at the Spa or kick it up a notch with a day breaking powder at Marmot Basin.
Visit us in the award-winning Fairmont Jasper Park Lodge Spa for body treatments, massages, facial treatments or one of our signature packages. We recommend the Jasper Wrap, where you will be relieved muscle tension, and luxurious application of aromatherapy oils and rich mineral creme will promote detoxification and hydration.
If you would prefer the healing powers of the spa in your guest room, our In-Room Spa Kits can be delivered to your room or are available for pickup.
From beginner to expert, Marmot Basin has terrain for all levels. If it is your first time to the ski hill, the Marmot Basin staff offer a great ski lesson that will have you carving up the hill in no time.
Spend your afternoon sightseeing, or visiting the shops in the lower part of the Lodge (or tour the Town of Jasper).
A few must-sees in the park are the Athabasca Falls, Sunwapta Falls, Maligne Canyon, Maligne Lake, and more! Discover the tours and sites to see when visiting Jasper in the winter.
Located on the Main Lodge's lower level is the Fairmont Store, Rocky Mountain Flannel Shop, Fitzhugh's To-Go, and the Spa. If you are looking for additional shopping, the Town of Jasper hosts various souvenir shops and more.
Visit one of our eight venues for dinner—all with delectable seasonal menus and impressive Rocky Mountain views.
After dinner, dig into dessert or experience the out of this world experience at the Jasper Planetarium.
Dessert has many names, cheesecake, pie, cocktails, hot chocolate, whatever you fancy, we will be sure to hit your 'sweet tooth.'
Experience the Dark Skies of Jasper with an expert of everything space. Sit back and enjoy the guided tour will explain the history if the sky. This is followed by an opportunity to use the most powerful telescope in the Canadian Rockies to explore space further.
Are you a ski bunny? Switch out your second day for another ski day and check out our Ski Offers!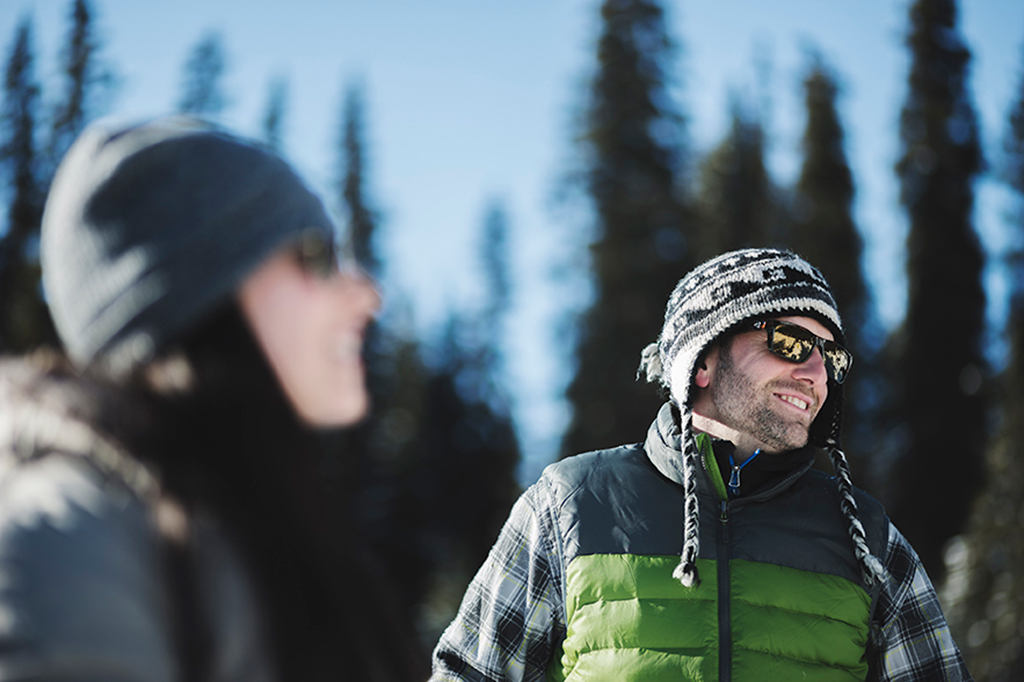 Day 3:
Before you say goodbye to the mountains, for now, experience brunch at Orso Trattoria, where the food is fresh, and the laughs are endless. If you're feeling up for an adventure after then, we recommend cross-country skiing before leaving the mountains behind.
Every week our Chefs create a new tapas inspired tasting menu for you to enjoy at Sunday Brunch. Tantalize your tastebuds with the delicious fare, and don't forget the mimosa or mountain caesar.
The park is a great spot to explore on cross-country skis. Check out Parks Canada's recommended trails here.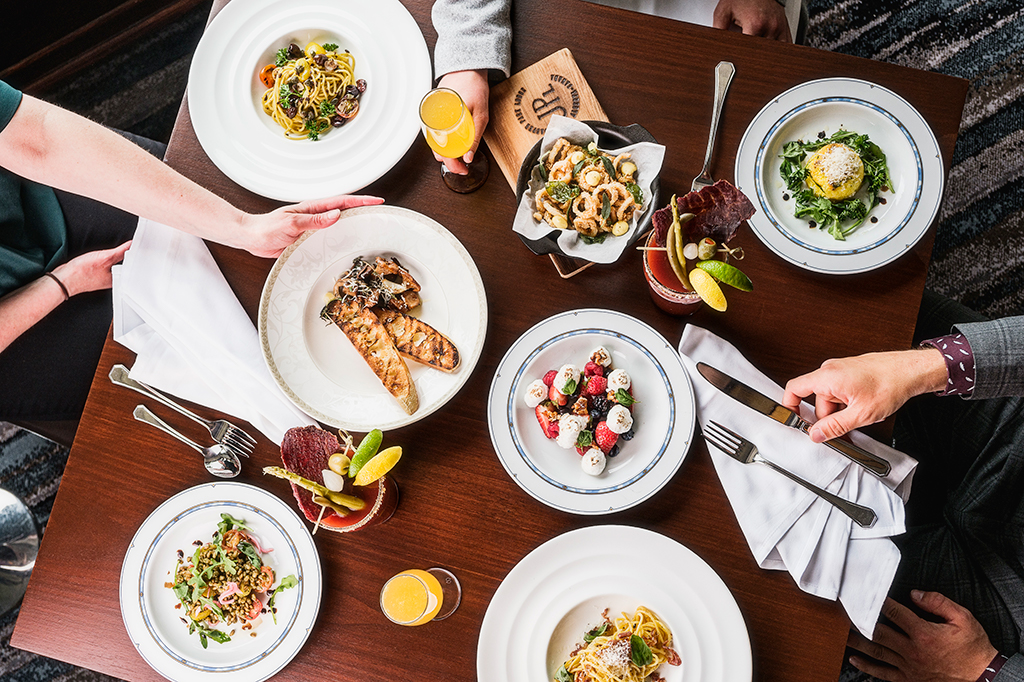 ---
Our friendly and knowledgeable Concierge team would be delighted to assist you in planning your upcoming stay. For further assistance, please contact the Fairmont Jasper Park Lodge Concierge desk at 780-852-3301 or email: [email protected].