Planning Tips
The 8 Grand Romantic Things To Do At Fairmont Jasper Park Lodge
#FairmontLovesFebruary
Our cozy cabins are the perfect setting to treat yourself. Let the romance of the mountains set the stage and our staff assist you in planning the perfect weekend this February. Fulfill your every desire at our rustic-chic mountain resort.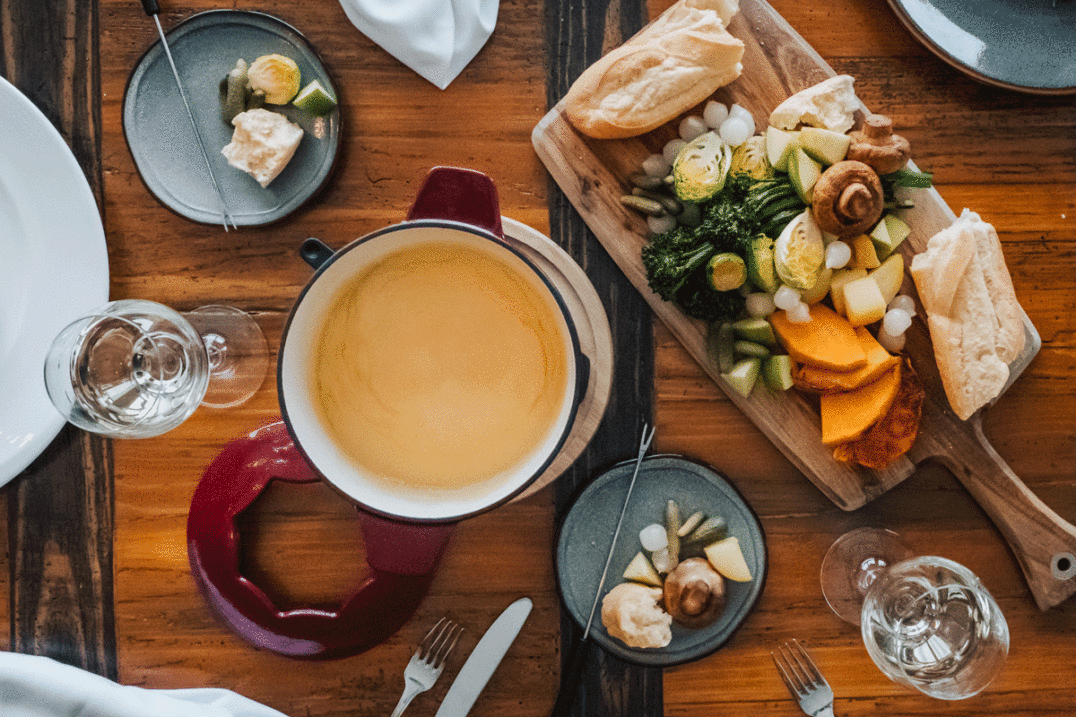 1. Fondue for two on valentine's day
Spend the day skating on Lake Mildred nestled inside the heart of of the Rocky Mountains, taking in as much fresh air as you and your loved one can handle. After an active afternoon, turn down the lights and the romance up at one of our dining experiences. We recommend our romantic hotspots, the Emerald Lounge and The Great Hall. Cozy up near the roaring fireplaces while taking in the views of the snowy white wonderland. Indulge in a cocktail and dig into the signature dishes, including a flavorful cheese and rich, velvety chocolate fondue, for the perfect end to your decadent evening.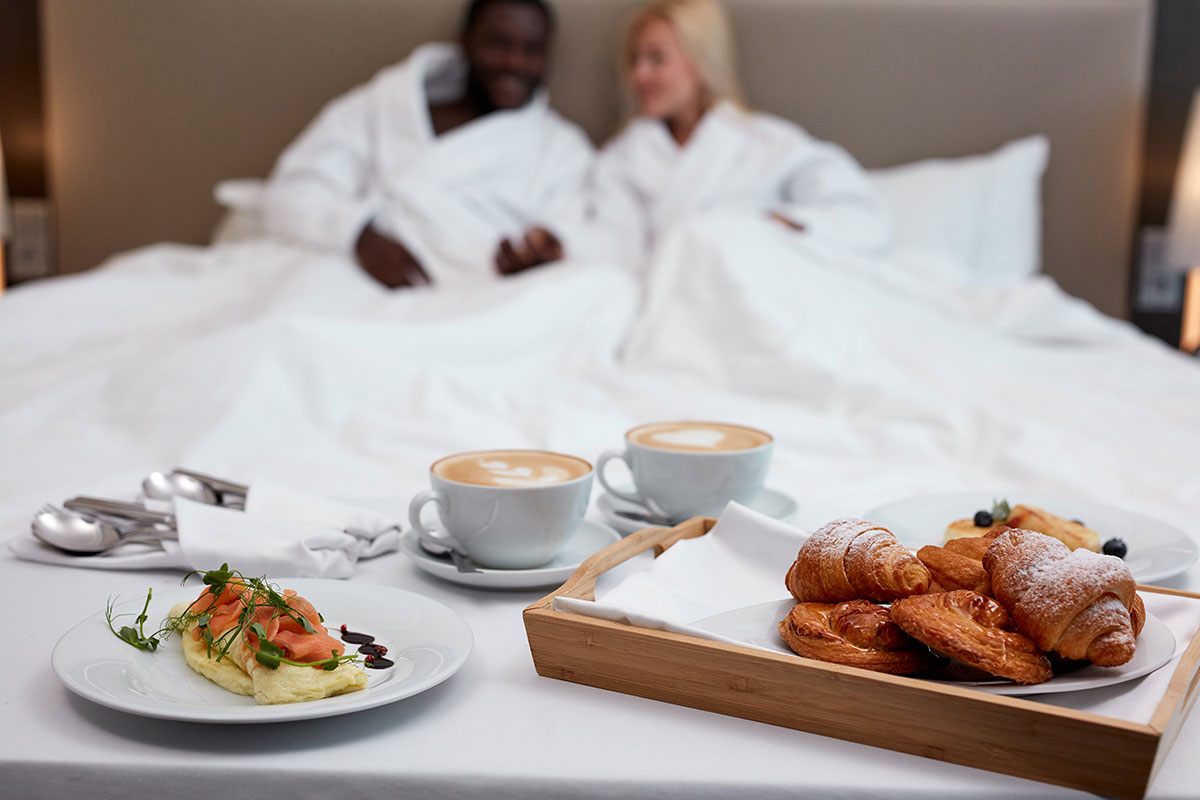 2. Cozy Up With Breakfast in Bed
Whether the snow is swirling around outside or sparkling under the crystal blue skies, you will be cozy in bed as we serve you a selection of the chef's specialties. Kick your feet up, take in the views of Lac Beauvert, and sip your coffee (or mimosa) in a robe, all while snuggled in bed. Breakfast in bed in a winter wonderland awaits.
Enjoy a leisurely breakfast for two in the privacy of your own room, including: a basket of fresh morning pastries, strawberry-cheesecake buttermilk pancakes, choice of eggs, smoked salmon board, chocolate covered strawberries, two mimosas and a pot of freshly brewed coffee.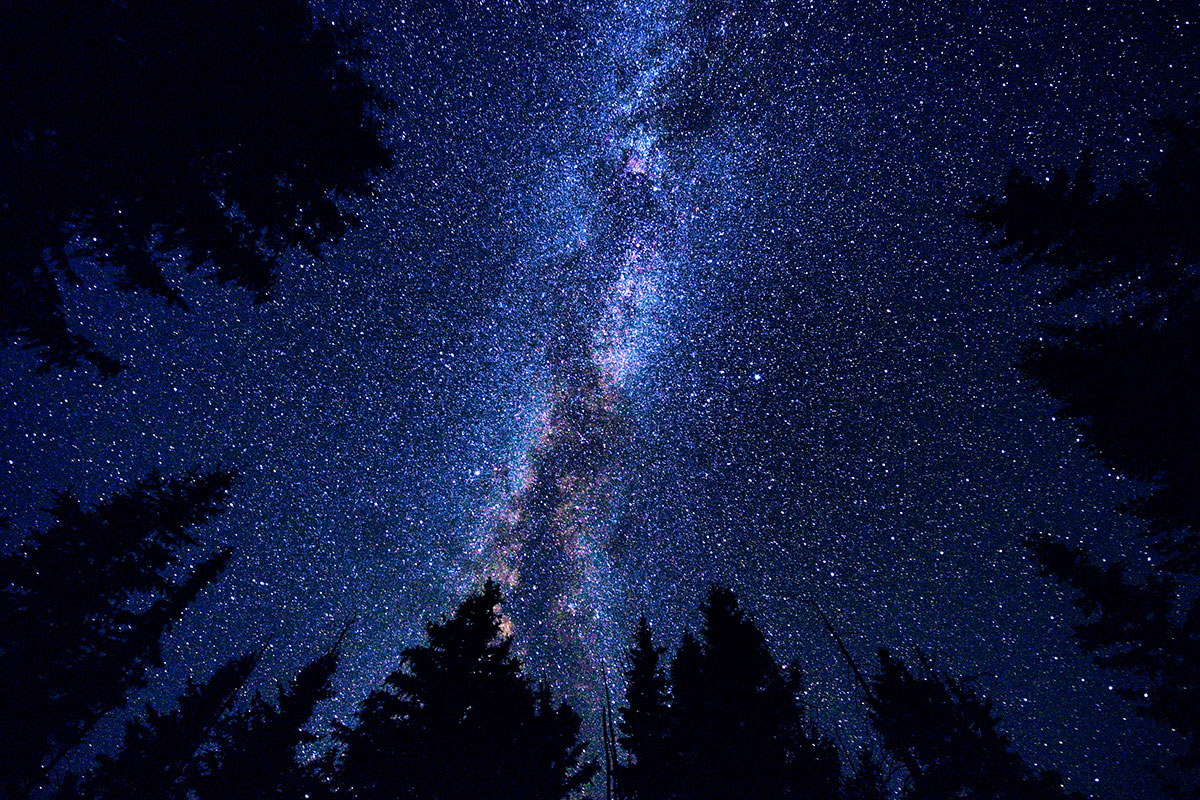 3. Fall in Love Under the Starlight Skies
Only steps from your cabin door enjoy the tranquility and awe of the vast sparkling endless rocky mountain skies. Jasper's dark skies are the perfect place to take in the romantic views of the stars. The frost will nip at your nose, and the skies will leave you and your beau starry eyed (pun intended). And if the stars align, you'll catch a glimpse of the colours from aurora borealis (Northern Lights) dancing across the horizon for a truly magical and whimsical mountain moment.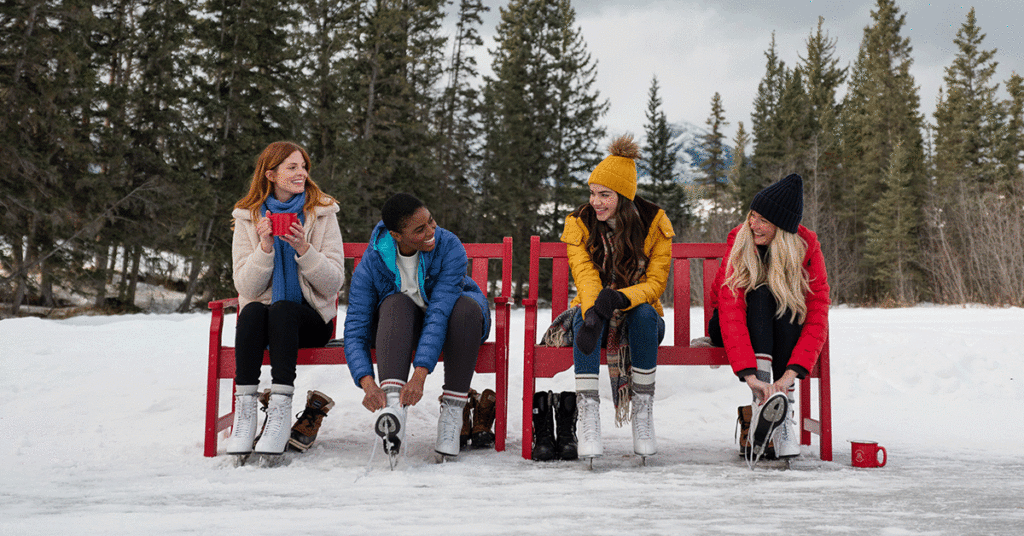 4. Glide Into Romance in the Middle of the Rockies
Your mountain experience will not be complete without gliding around on the frozen water. Lake Mildred offers a 1 KM loop that boasts views of the mountainous ranges around it. The beauty of Pyramid Mountain will take your breath away as the evening sun illuminates its colours. This gorgeous mountain provides the picture-perfect backdrop to snap a couple of keepsakes of your favourite weekend yet. Make the Lodge your go-to romantic spot for years to come. *subject to Mother Nature – the rink may be closed due to warm temperatures.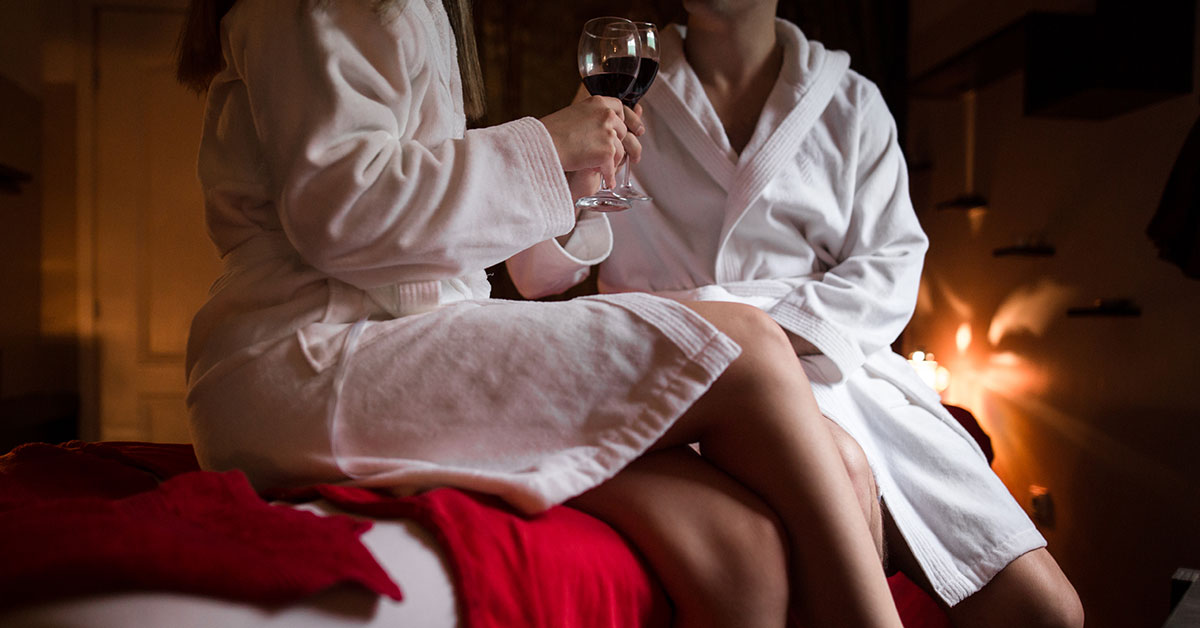 5. Retreat to the Spa
We offer a spa retreat with everything you need at your fingertips, pull on your plush robe and put your feet up. Our spa treatments are designed to strip away the outside world and leave you feeling the ultimate level of relaxation. Each treatment can be tailored to meet your specific needs, we recommend the Lotus Body Ritual*. Order your favorite bottle of bubbly, draw a bath and slip into a sinfully relaxing "spa" day. Top it all off with chocolate-covered strawberries, of course.
We're ready to bring your dreams for the perfect weekend to life. Let us whisk you away to a mountainous retreat with breathtaking views and endless romantic opportunities.
*Lotus Body Ritual (90 Minutes) $299: This therapeutic ritual addresses dry skin while transporting the senses to an elevated state of calm and tranquility. The ritual begins with a full body soothing cleanser, followed by a full body relaxation massage using pink lotus oil. It promotes a sense of inner calm while working to beautify, leaving the skin protected and with a natural youthful glow.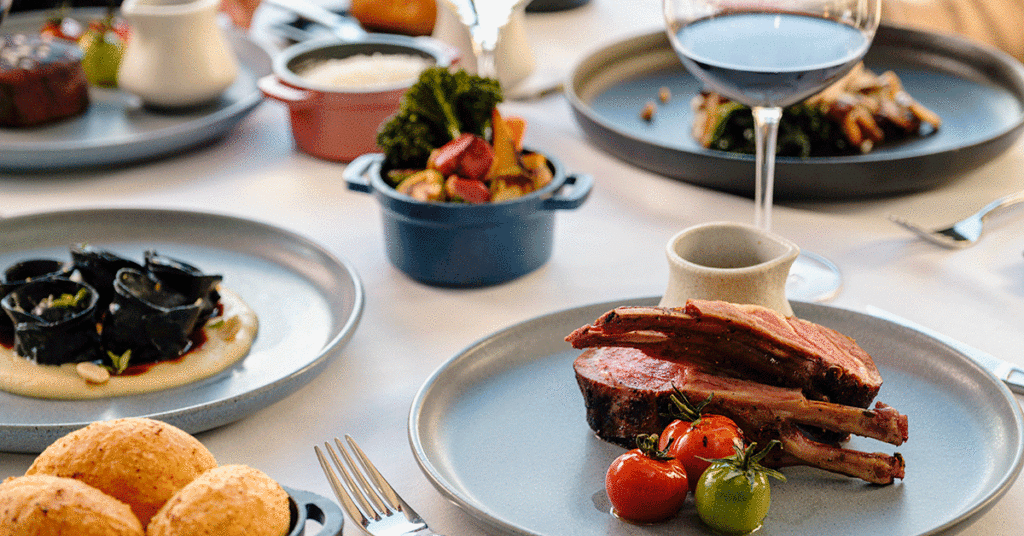 6. Three Course Dinner for Two
Set the mood with a romantic dinner at our Italian restaurant, Orso Trattoria, tucked away next to Lac Beauvert for a night you won't forget. Your three course dinner (Casunsiei, Surf & Turf and Berry Temptation) explores the flavors of Italy through inspired dishes that will dance on your taste buds long after the meal is over.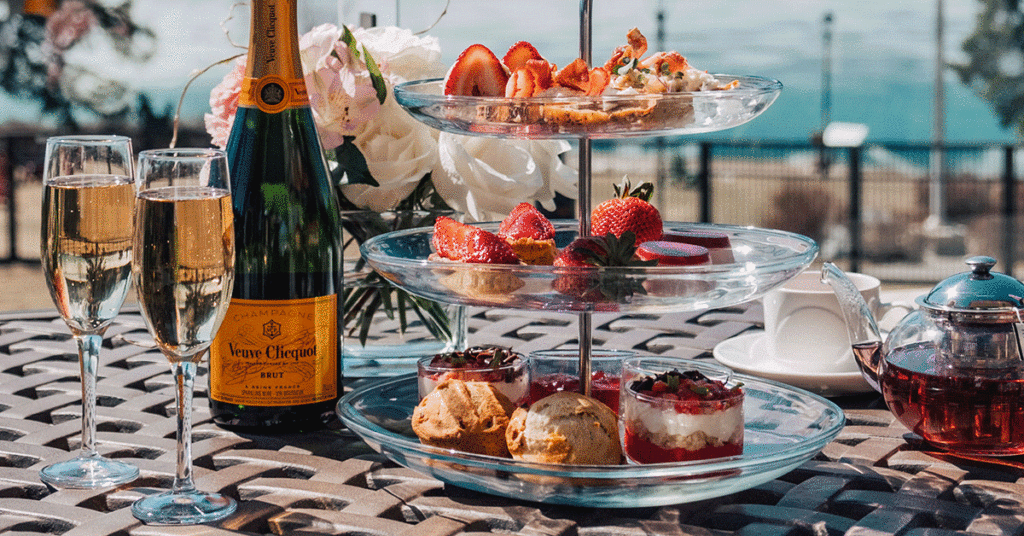 7. Afternoon Tea
Make the most of your stay by indulging in an English tradition, Afternoon Tea in the Emerald Lounge or the Great Hall. Our Valentine's Day Afternoon Tea boasts decadent – yet delicate – bites that are best enjoyed with the sweeping views of Lac Beauvert.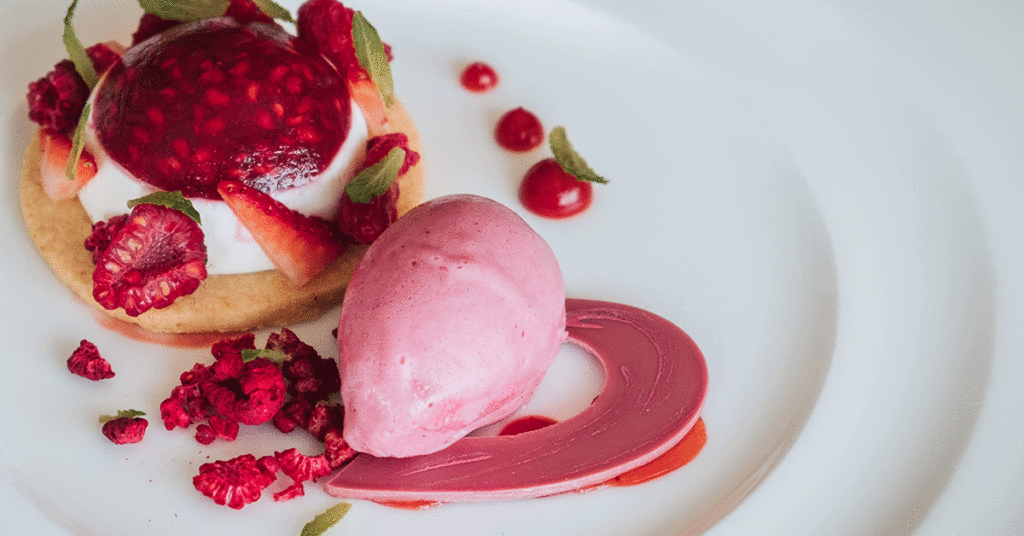 8. (Bonus) Valentine's Day Amenity
Love is in the air! Treat your sweetheart to a beautiful arrangement of desserts and a bottle of prosecco, delivered right to your room for when you arrive.