Planning Tips
Your Guide to 72 Hours in Jasper This Summer
Day 1
Arrive early at Fairmont Jasper Park Lodge and rent a gourmet picnic basket and blanket from Fitzhugh's Fine Foods, located on our lower level. Choose from a selection of fresh house made sandwiches, pastries, and beverages for your serene outdoor picnic. Take a short drive to Pyramid Lake Island where you will cross a wooden bridge before embarking on a scenic 2 kilometer lakeshore trail, including a designated picnic pavilion built in 1933. Once you select your lakefront seating, enjoy a picnic like no other with breathtaking views.
After lunch, take a trip to Jasper SkyTram where they will whisk you into the Canadian Alpine at an astonishing 2,263 meters with 360° panoramic views of Jasper. Adventure seekers may embark up a 1.5 kilometer hike to the summit of Whistler's Mountain with views spanning into British Columbia's mountain range.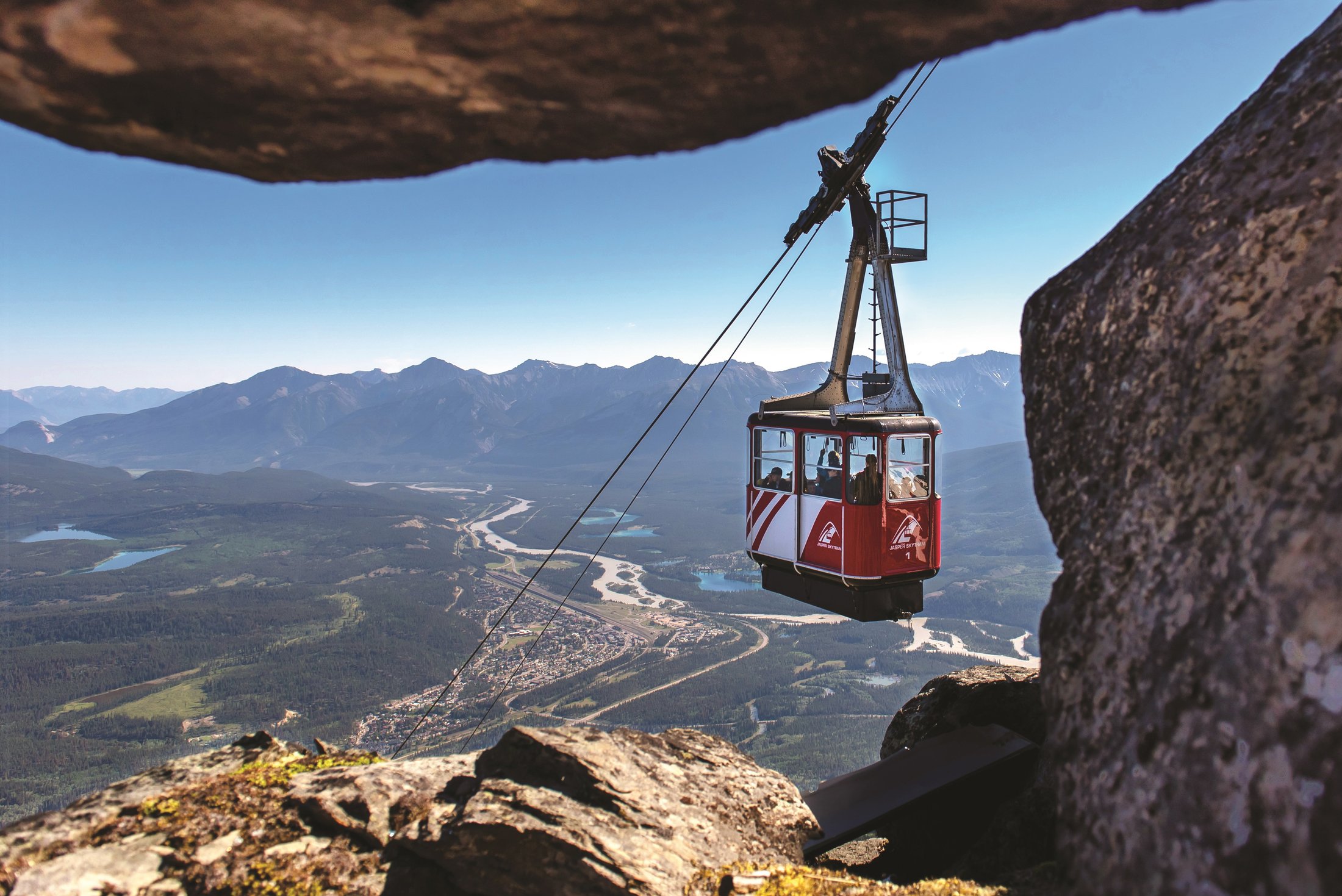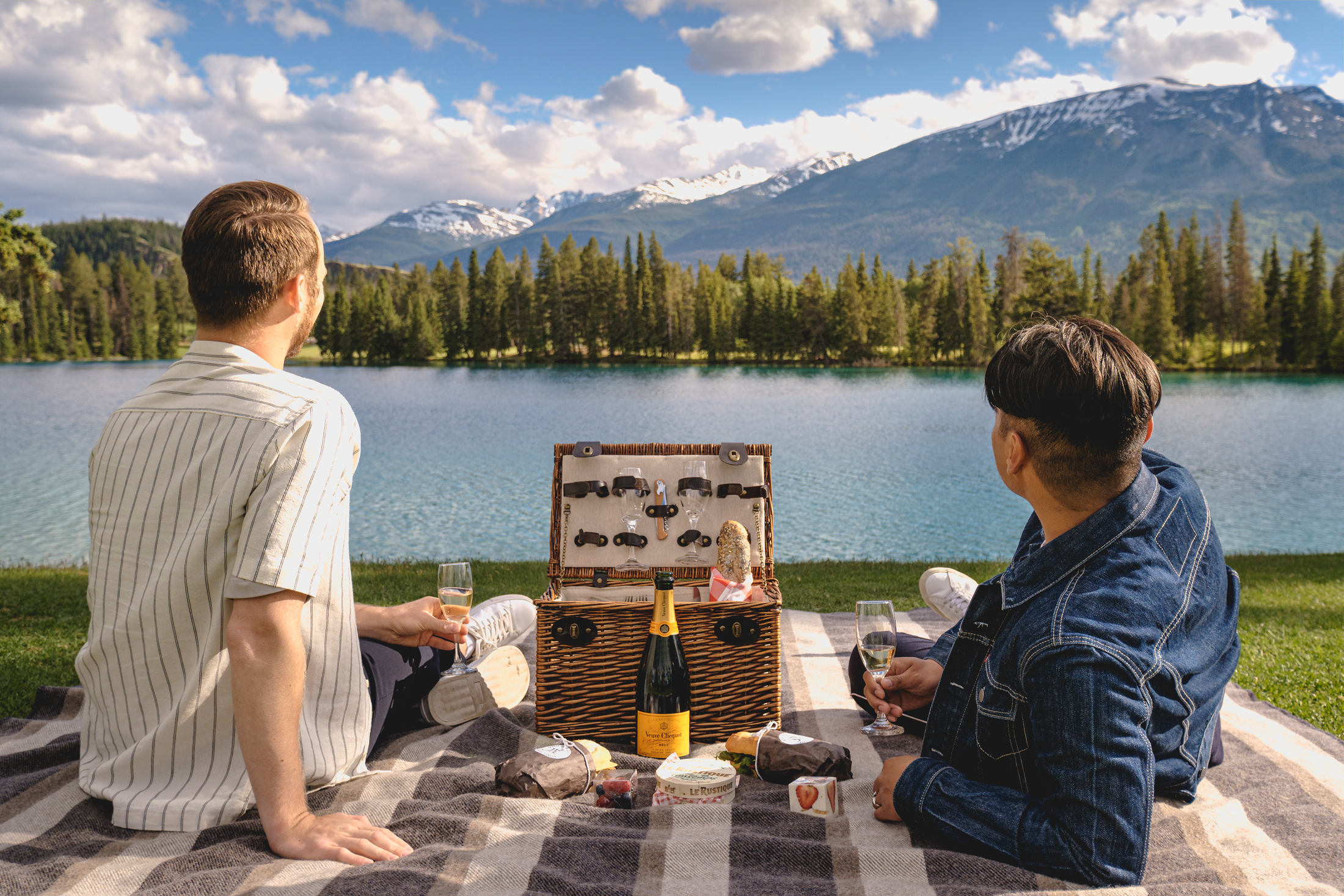 Afternoon:
In the afternoon, return to Fairmont Jasper Park Lodge to check into your room or cabin. Have a seat in our Emerald Lounge patio overlooking the pristine Lac Beauvert while enjoying a refreshing drink after a successful afternoon of adventure.
Visit our Recreation Centre and relax in our heated outdoor pool to rejuvenate after your long journey. Soak up the views from our outdoor hot tub, and look forward to your evening delights as your appetite builds.
Evening:
Finish your first day off with dinner by the fire in The Great Hall, where you will enjoy locally curated cuisine, complemented by our live musician filling the room with contemporary music and a relaxing atmosphere.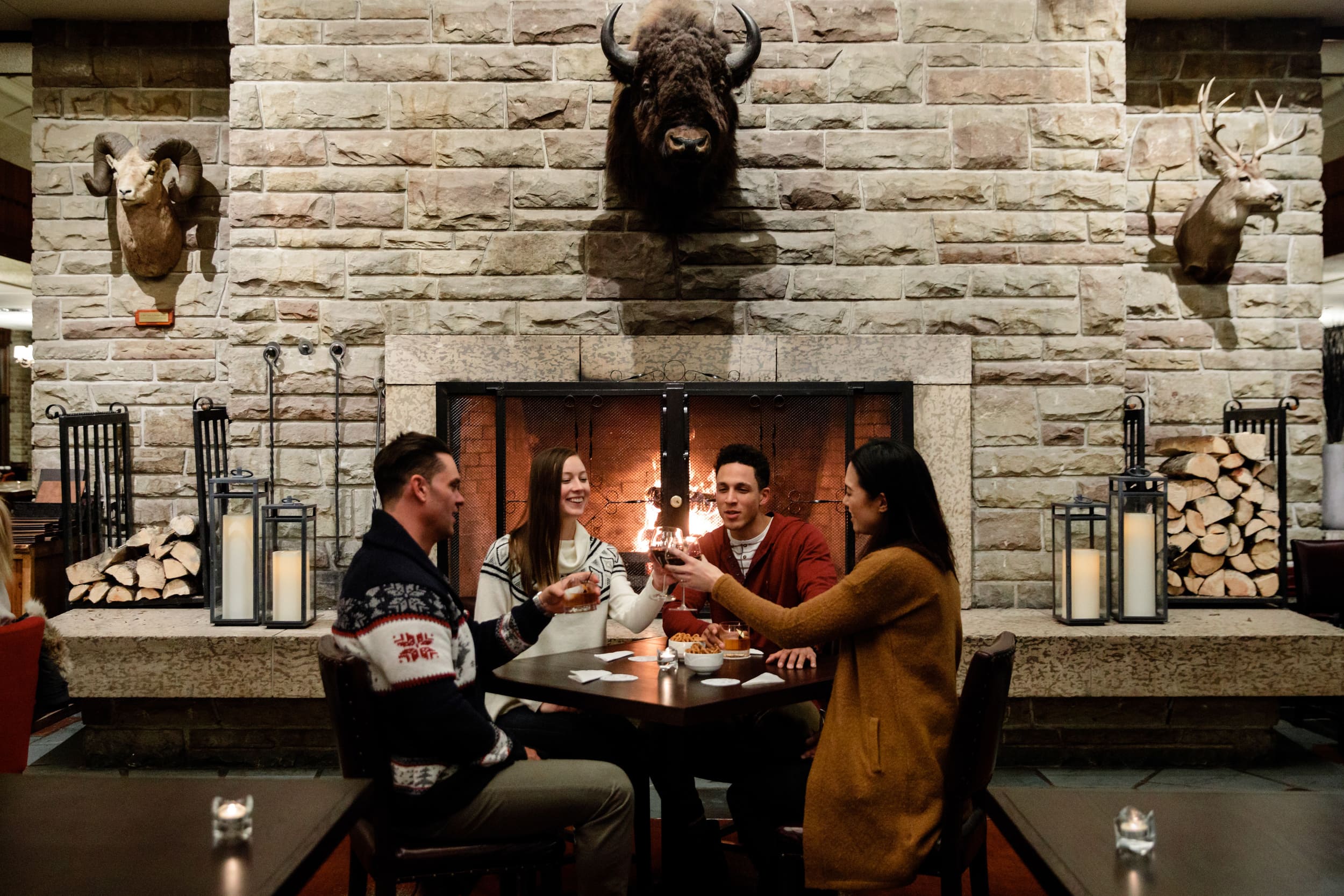 Day 2

Morning:
Allow yourself to be delighted with our hot breakfast, fresh pressed juices, and daily smoothie offerings as you dine in the Fairmont Jasper Park Lodge. No reservations are required for breakfast, so come as you are, and get ready for another action filled day.
Proceed to our award winning Golf Pro Shop at our Clubhouse, where you can select the latest in men's or ladies fashion and accessories before embarking on one of Canada's Top Rated golf course's. Test your skills on our Driving Range or allow one of our seasoned golf professionals to coach you with a private lesson before you challenge the course.
Afternoon:
Satiate your hunger at Thompson's Terrace conveniently located at our Clubhouse where you will enjoy the best of this season's grilled fare while overlooking our plush green golf course and spectacular views of Signal Mountain in the background.
Embrace your inner Albertan at Jasper Riding Stables where you can enjoy the wilderness from atop a saddle. Allow their gentle horseback tour to take you through our local forests and valleys.
Evening:
Indulge in a truly unique dining experience at Orso Trattoria with our interactive Chef's Table; located in our private wine cellar, our Chef will personally curate your menu in front of you, while our sommelier expertly pairs each course with an elevated wine choice to complement your meal. This memorable dinner is sure to delight and can be customized exactly to your unique tastes.
After dinner, take a stroll around Lac Beauvert Loop, and then head to Japer Planetarium for a guided night sky viewing experience. Learn why Jasper is the world's 2nd largest dark sky preserve.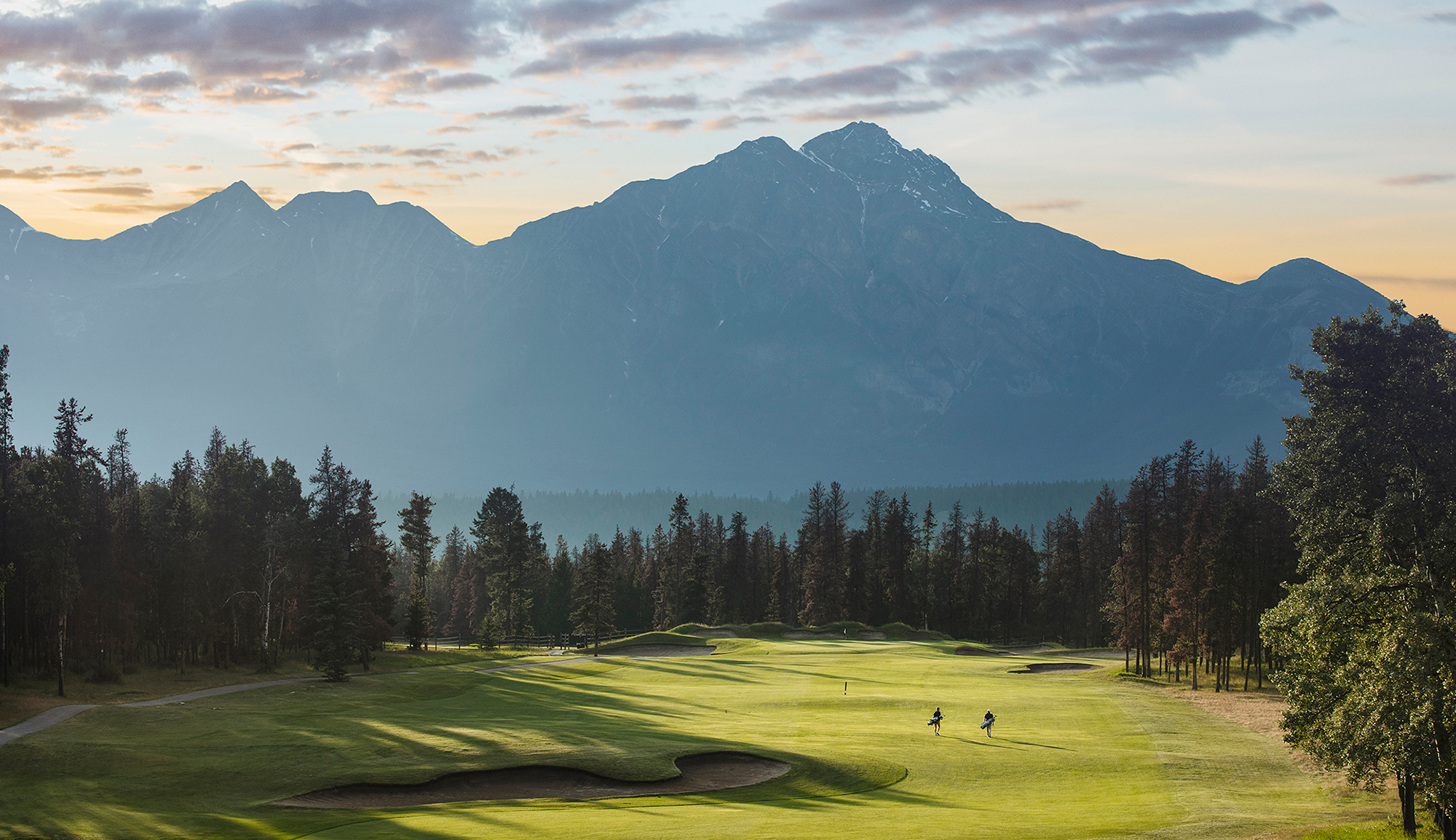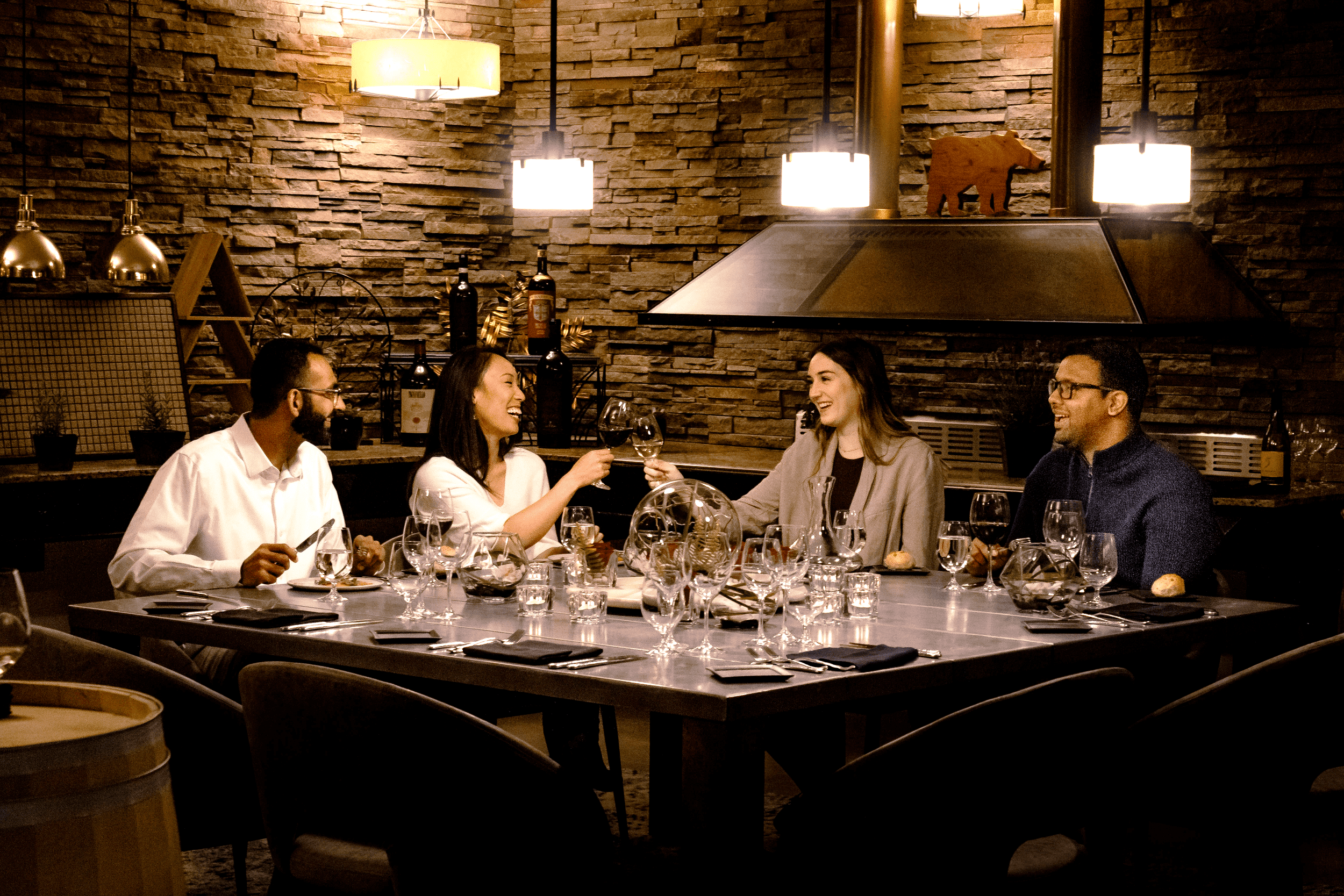 Day 3

Morning:
Pre-Order your in room dining breakfast to arrive bright and early to ensure that you're getting the most out of your day. Stop by our Recreation Desk to pick up a hiking backpack, then venture down to Maligne Lake and discover the world renowned Spirit Island during an interpretive guided lake cruise.
On your journey back, stop and take in the beauty of Medicine Lake and Maligne Canyon for unrivaled natural landscape photography opportunities.
Afternoon:
Partake in a culinary experience like no other with our Signature Sundeck private dining experience (available for lunch or dinner bookings). You will savour in a gourmet meal on a private deck with personalized service from start to finish as organized by our expert dining reservation team.
Walk over to our Boathouse and rent a canoe or paddleboard to enjoy the crystal clear waters of Lac Beauvert.
Evening:
Slip into a plush robe, linger by the stone fireplace, and unwind with a pre-dinner massage at our Fairmont Spa to loosen up and quiet the mind after 3 days  of an action packed adventure.
Spend your last night basking in the great outdoors outside your room or cabin by enjoying a BBQ Package. These packages are available to be ordered already cooked or raw with bbq grilling instructions. Alternatively, if you have booked a cabin with a kitchen, allow yourself to be pampered by our in-cabin Chef experience where one of our culinary members will grill for you as you sit back, relax, and enjoy a savoury barbeque without the hassle or clean up.