Planning Tips
Fall Mountain Romantic Getaways At Fairmont Jasper Park Lodge
A the perfect mountain vacation curated for couples at Jasper Park Lodge.
First things first, is this an adventurous or romantic couples mountain getaway?
Are you looking to climb to mountain tops, explore Jasper National Park by horseback, whitewater raft down rivers or anything that gets the adrenaline going?
Or perhaps you're looking for a low-key getaway that features slow mornings with breakfast in bed and couples massages followed by a picnic lunch surrounded by endless alpine views?
You might even be looking for a bit of both. The Jasper Park Lodge has it all for the ideal couple's getaway.
Check out our perfect 3-day Jasper fall itinerary for the 'We need to see it all' couples and the 'We want to feel like the last two people on the planet' couples.
'We need to see it all'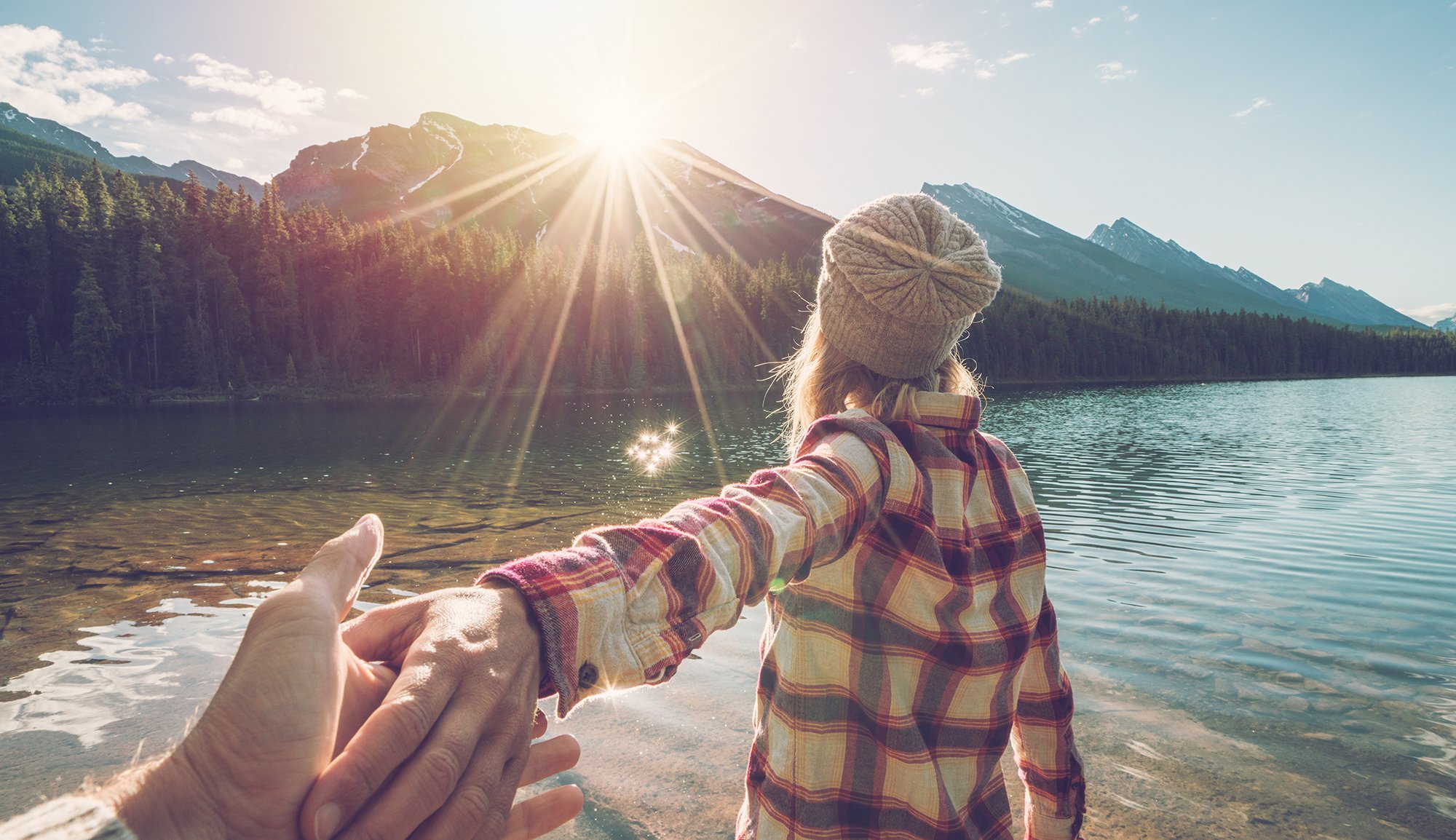 Arrive at Fairmont Jasper Park Lodge early on the first day, and follow this suggested itinerary for the perfect couples mountain getaway.
Day 1:
Time to sneak in a round of 18 holes of golf on the award-winning course. Teeing off around noon will have you finishing up just in time for check-in at the hotel.
A couples' retreat in the mountains is incomplete without enjoying the outdoor pool before freshening up for dinner.
Enjoy dinner at Orso Trattoria, where they serve handmade pasta complimented by garden-fresh produce and Italian imported delicacies with a perfectly paired glass of vino.
The fun does not stop at dinner, the Jasper Planetarium offers a planetarium and telescope combination. Take a guided tour of the Jasper Dark Sky Preserve and then go outside where a knowledgeable astronomy staff will guide you around the night sky through the most robust telescope in the Rockies.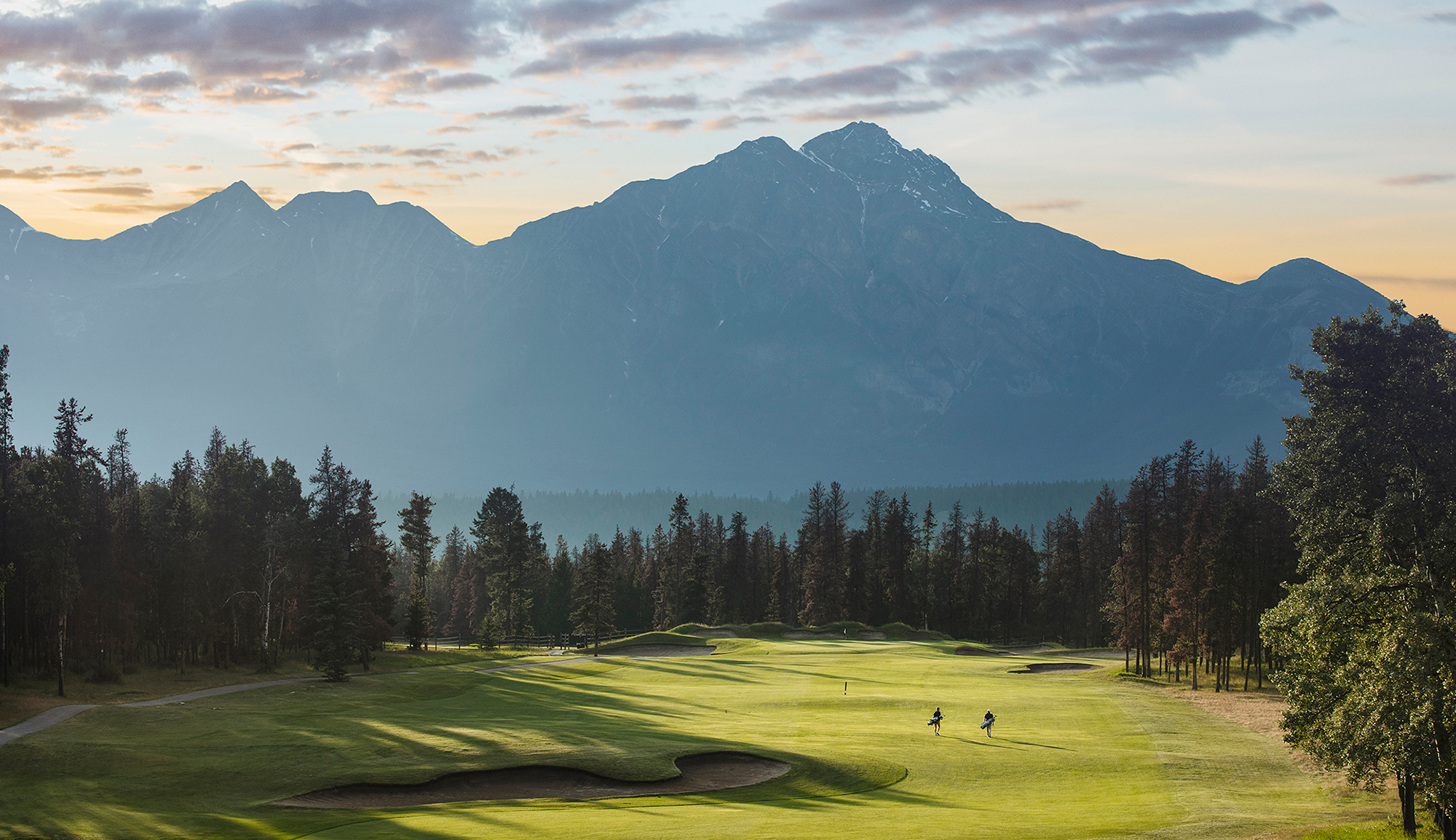 Are you an avid golfer? Swap out the Wildlife and Waterfalls with Cruise Tour morning activity of Day 2 or Day 3 for another round of golf.
Day 2: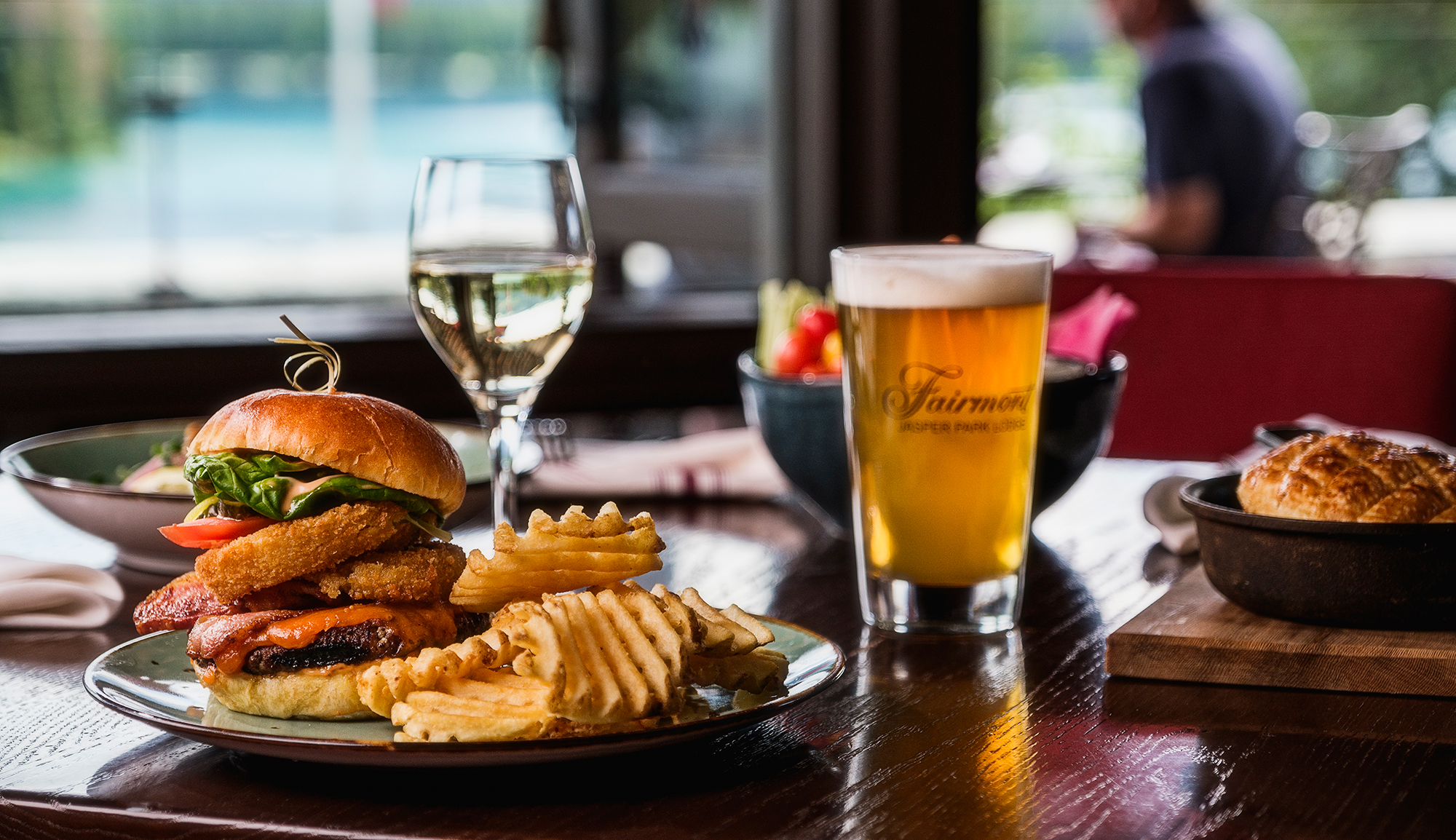 Day 3:
Grab breakfast in the Great Hall Gastropub (or Em to Go if you're in a rush) again. We recommend trying that 'other' thing you wanted on the menu (hint: it is the Eggs Benny).
Then wake up, we mean genuinely wake up as you take a whitewater rafting trip down the rushing rivers of Jasper.
Finish up the trip with lunch in the Town of Jasper. The Jasper Brewing Company Brewpub & Eatery will be sure to please your taste buds.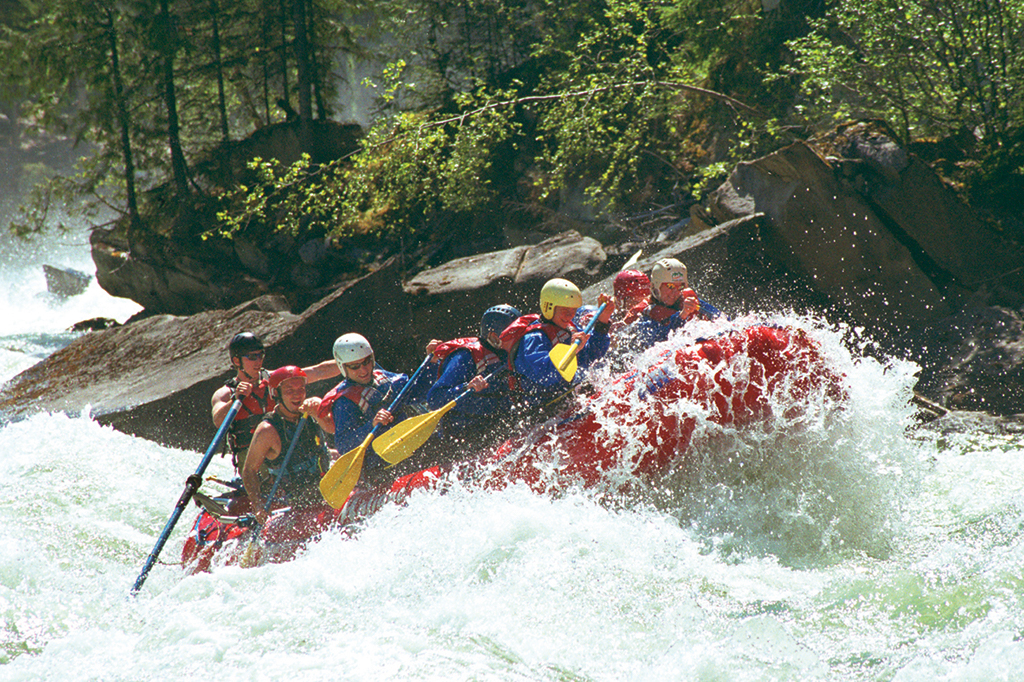 ---
'We want to feel like the last two people on the planet'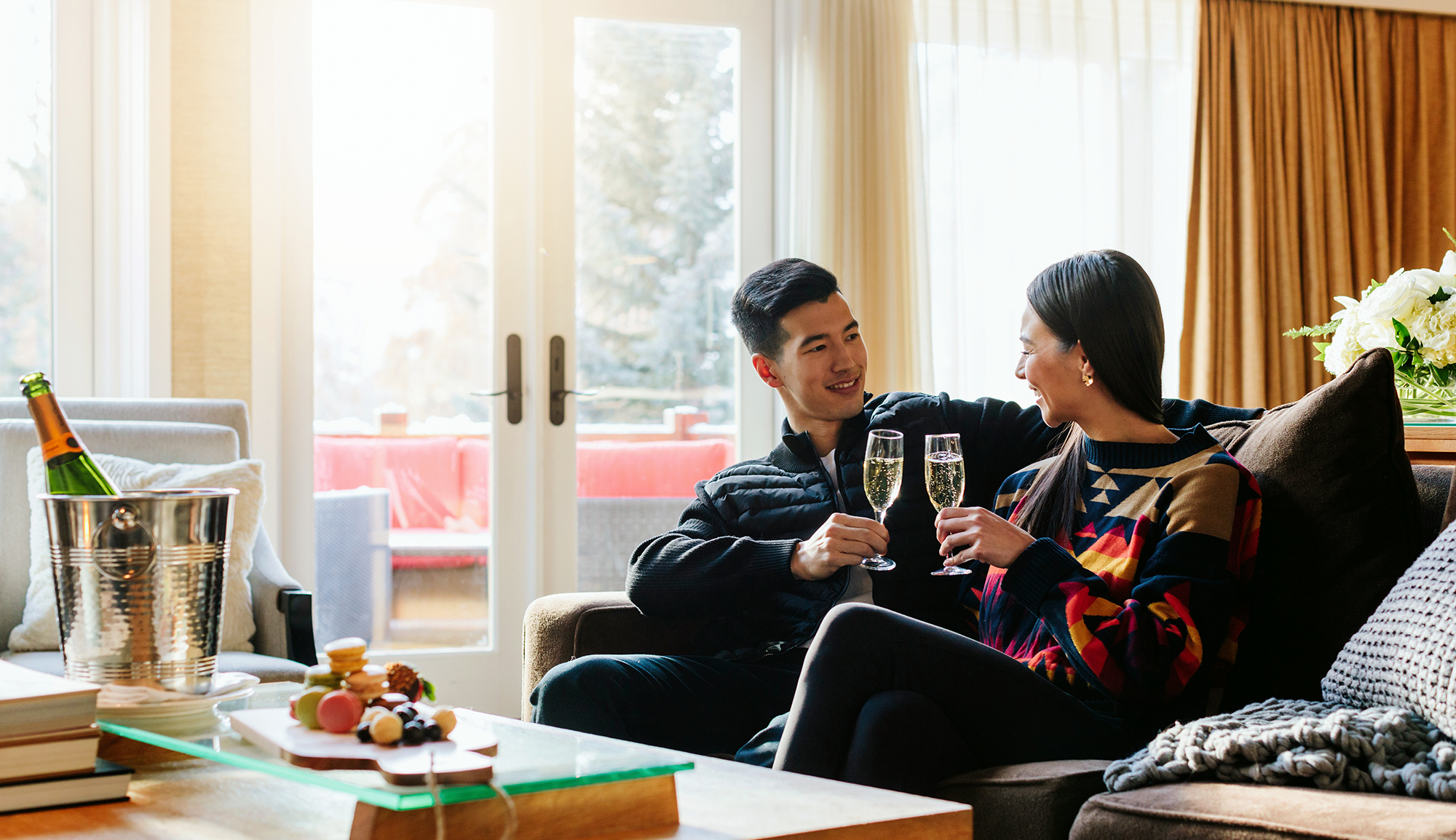 We want to ensure that this trip is the romantic getaway you envisioned. Share your vision with us, and we will bring it to life.
Don't forget to spoil them: pre-order flowers, champagne, chocolate-covered strawberries or whatever you can dream of to make this escape perfect.
Day 1:
Drive through the gates and begin to feel yourselves relax. Check your bags with our bellmen and then head to the Great Hall Gastropub for lunch.
Head down to the stables for your two hour Trail Ride with Jasper Park Stables, ride through the mountainous ranges for breathtaking views.
Check-in and freshen up.
Check out the outdoor pool; we have the best outdoor pool views in the Rockies.
Enjoy a romantic Italian dinner at Orso Trattoria. Sip champagne as you experience the taste of Italy with fresh handmade pasta, garden-fresh produce and Italian imported delicacies.
Experience the night sky together. First, you will learn about Jasper's Dark Sky Preserve through an interactive presentation. Then be dazzled by the starry night while stargazing through the most powerful telescope in the Rockies.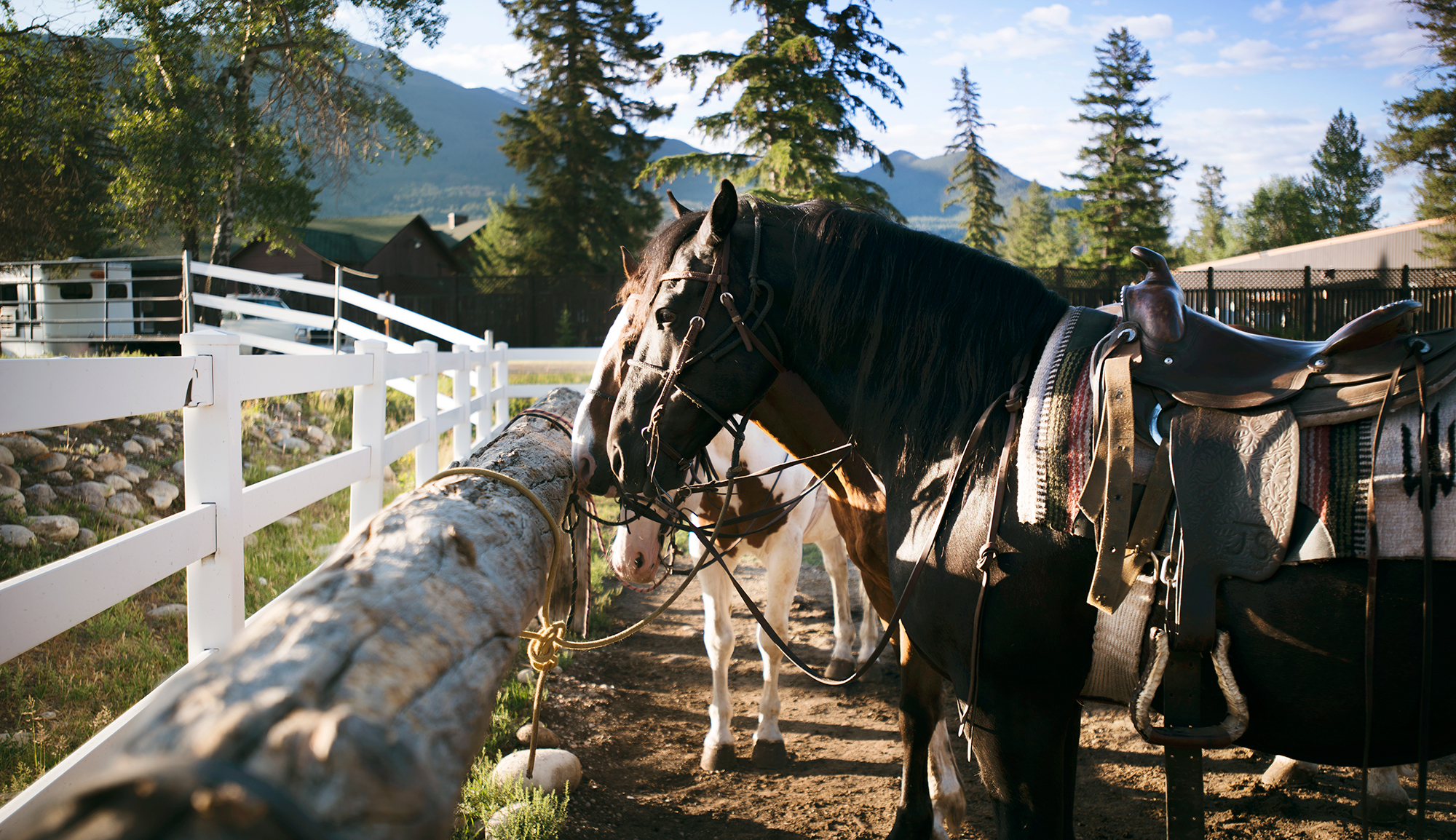 Day 2:
Breakfast in bed, order In-Room Dining and choose from your breakfast favourites to enjoy while still in your robe.
Indulge in a couple's massage, sure to be the highlight of your mountain getaway at the Jasper Park Lodge. Our trained technicians will ensure you leave feeling refreshed.
After your massage, relax even further by enjoying a picnic lunch that we have prepared for you. And if you need it, we will share with you our favourite picnic spots.
Next, you should visit Maligne Lake, a Jasper must-see, we can arrange a cruise, or you can take in the views. Turquoise blue waters with a stunning mountain backdrop will have you in awe.
What is the perfect way to end a perfect day? We recommend a Lakeside Dinner on the Sundecks. Let our skilled chefs prepare you and your loved one for a meal you will not forget.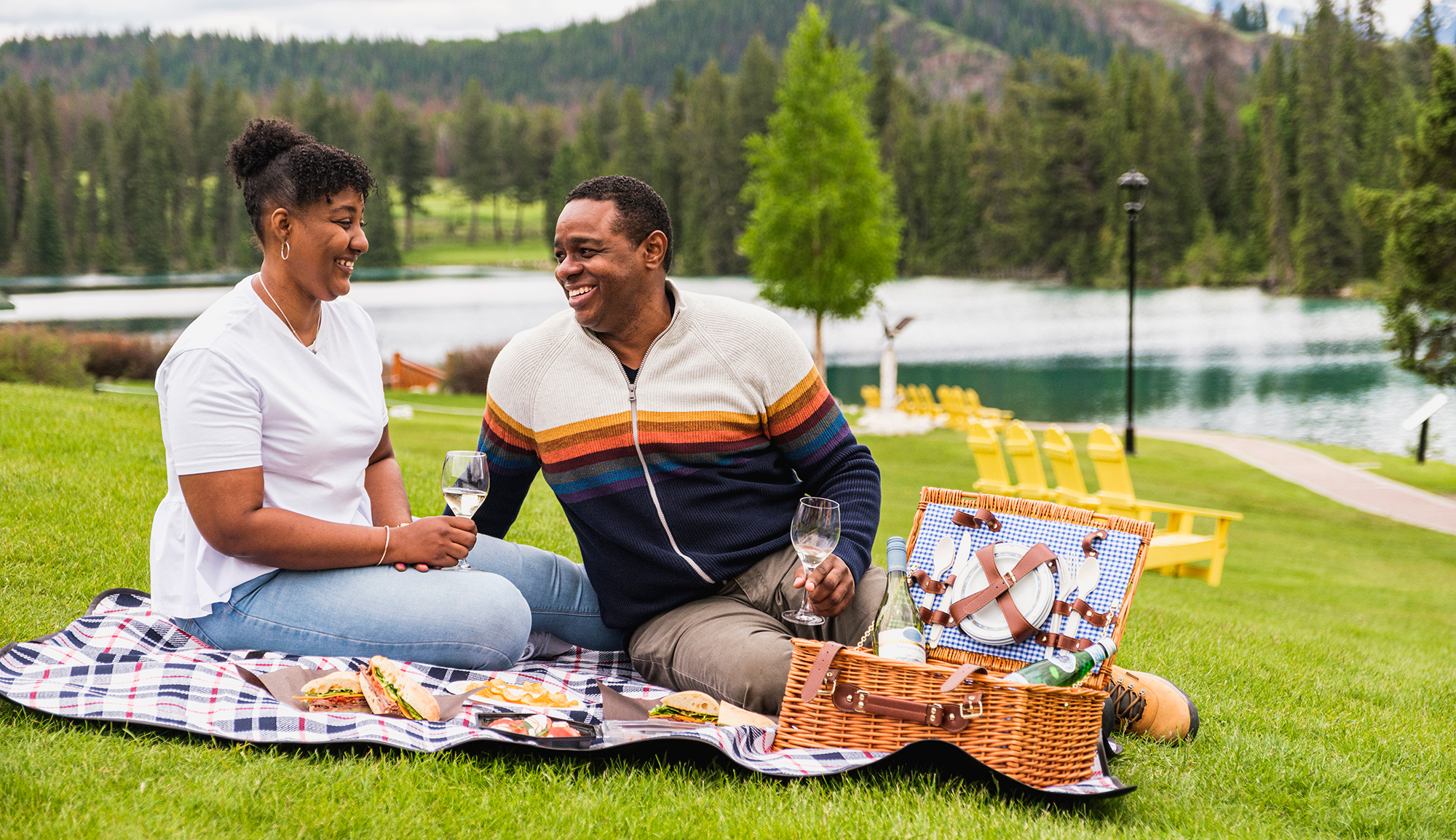 Day 4:
Grab breakfast in the Great Hall Gastropub (or Orso Trattoria if it is Sunday).
If you have time, the Jasper Skytram is a great way to finish the getaway. Showcasing views of the Town of Jasper and the surrounding mountains, it is the perfect goodbye to the perfect trip.
By the end of your couples mountain getaway at the Fairmont Jasper Park Lodge, you would certainly be wishing to extend this retreat!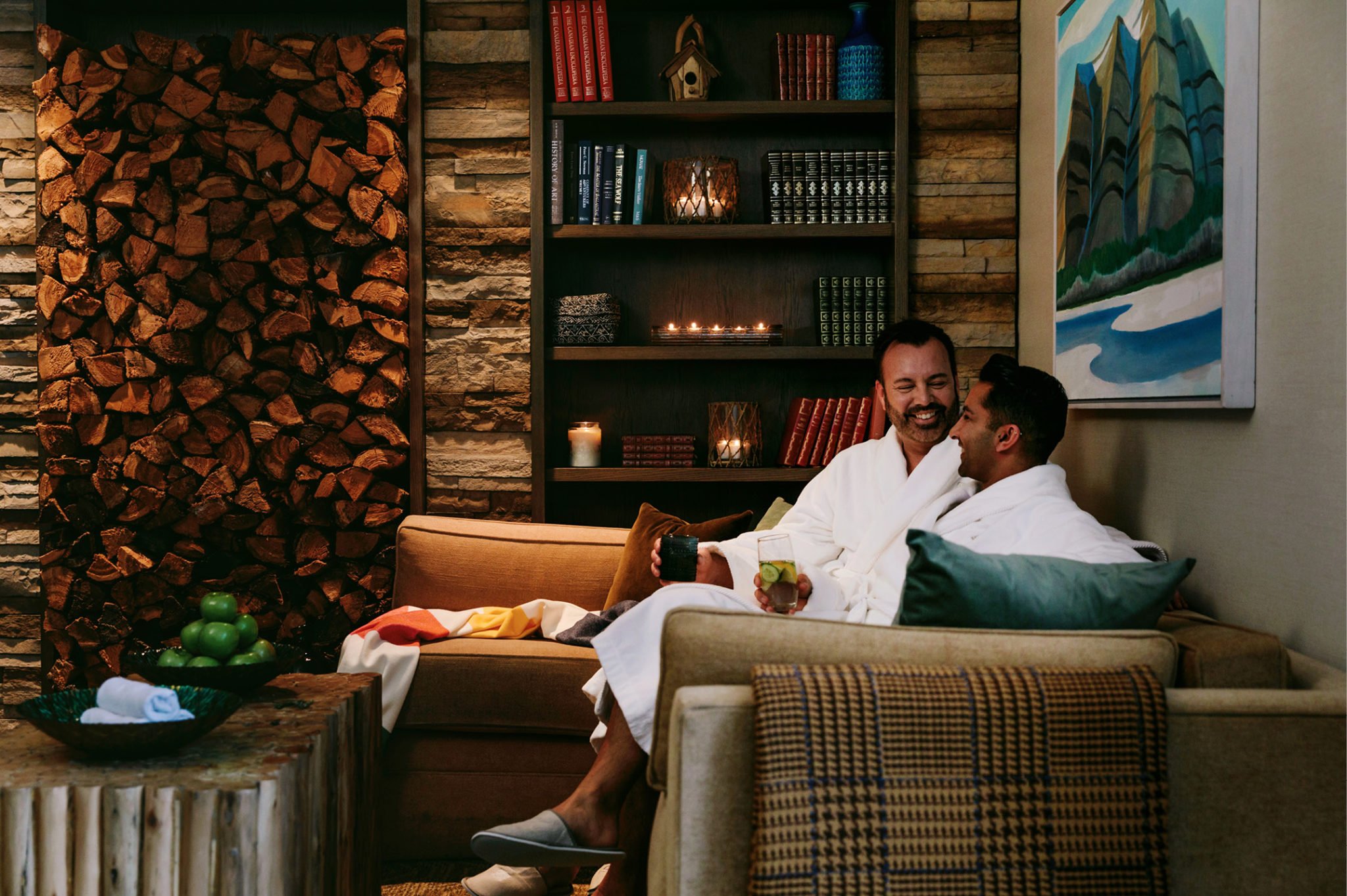 ---
Our friendly and knowledgeable Concierge team would be delighted to assist you in planning your upcoming stay. For further assistance, please contact the Fairmont Jasper Park Lodge Concierge desk at 780-852-3301 or email: [email protected].