Planning Tips
Fairmont Loves Family Day
Into the Great Outdoors for Family Day
#FairmontLovesFebruary. Set up camp in The Great Outdoors of Jasper Park Lodge! Retreat to the mountains with the family and enjoy a weekend packed with true Canadian wilderness experiences and activities!
Bring your best campfire stories with you as you gather around to roast marshmallows, enjoy ooey-gooey s'mores and sip on rich hot chocolate. Find your zen and balance within the hustle and bustle of the weekend during a family yoga class. Set out on adventures and connect with nature on guided walks as you learn about the traditional lands we share. End the day in a cozy cabin, cuddled up close, with buttery popcorn in hand for a feature family movie night.
These rocky mountain inspired events are just the beginning of what to expect this Family Day weekend at the Lodge. Discover all of the immersive activities that your family will enjoy during your stay with us!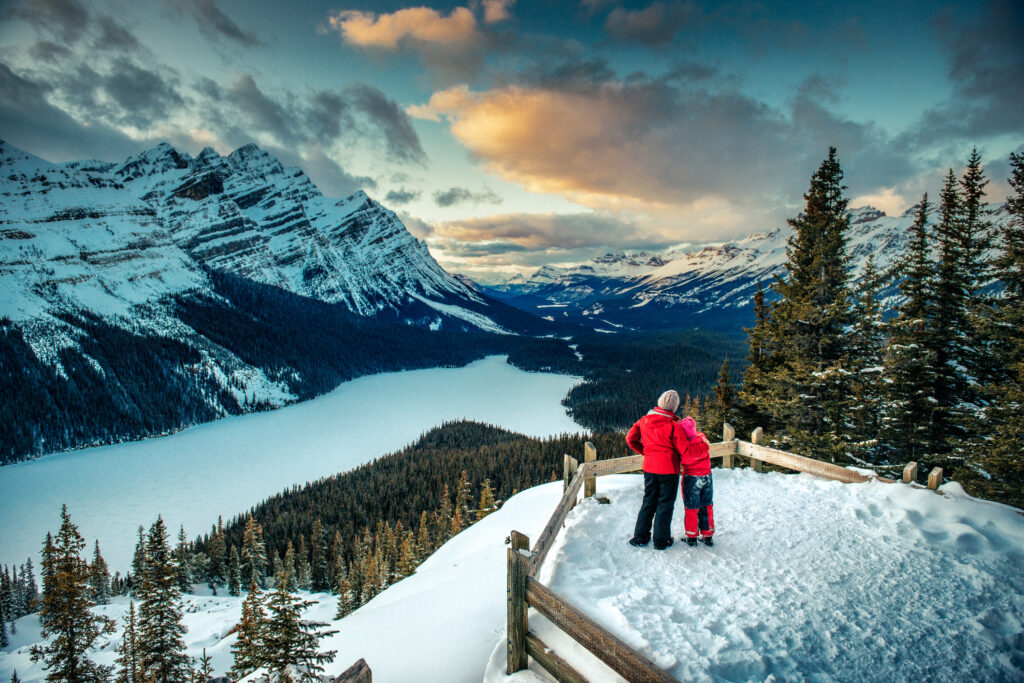 An Outdoor Playground
Welcome to Jasper National Park, one of the largest, natural outdoor playgrounds around! In winter, lakes become skating rinks, trails become powdered paths to new worlds and mountains become roads to exhilarating downhill adventures. There is no better way to bond as a family than while exploring the great outdoors together and we have everything you'll need for the adventure!
Winter Activities for All
Whether you're a pro, a novice or just finding your feet, Jasper Park Lodge has classic winter activities for the 'bigs' and the 'littles' of the family.
Snowshoeing
Go deep into the many woodland trails around the property. Keep an eye out for any wildlife that you may spot on your journey!
Skating
Grab the family a pair of skates and head out for some laps around the most breathtaking rink in the Rockies. Grab some sticks, split into teams and face your family in a game of hockey on one of our mini netted rinks or skate side by side around the loop.
Skate right up to La Cabane on Ice for a steamy cup of freshly brewed hot cocoa sprinkled with fluffy marshmallows and cheers to family fun.
Downhill Skiing at Marmot Basin
Marmot Basin Ski Resort is Jasper's ski hill with more than 1,675 acres of skiable terrain. Marmot offers skiing for everyone from the earliest beginner to the most demanding expert. Along with 86 named trails, uncrowded groomed slopes and superb facilities. The ski hill is 20 minutes from Fairmont Jasper Park Lodge, and daily shuttles are available.
Cross-Country Skiing
Glide on groomed cross-country ski trails as snowfall on our golf course and Mildred Lake. Both feature incredible views of the local mountains and is a family-friendly activity for beginners to pros.
Tobogganing
See you at the bottom! Zip down our private toboggan hill right here at the Lodge. Race the family for a round of hot chocolates and have a blast in the snow!
Our Winter Activity Centre has all the winter gear you'll need before you set out to explore the park by ice, snow or hill. Rentals of Snowshoes, Cross-Country Skis, Skates, Hockey Sticks, Ice Cleats and Toboggans are included in your resort fee.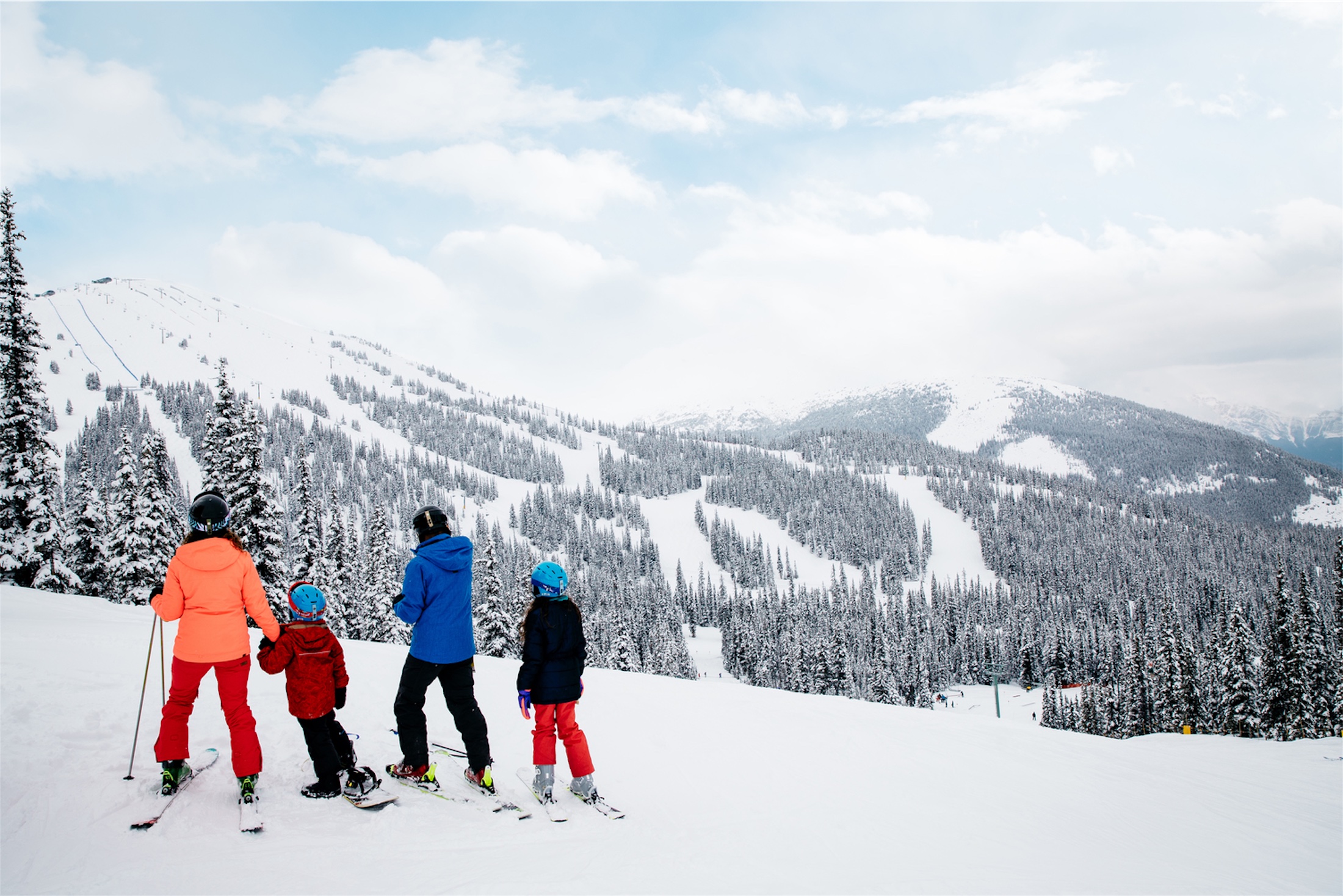 Eats and Treats for the Entire Family
Fitzhugh's To Go
Stock up on sandwiches, snacks and refreshers for the whole family! Visit Fitzhugh's Fine Foods and choose from a variety of quick and healthy options like our fresh pressed juices or homemade smoothies. Waste no time fueling up before heading out or bring your meal to-go for a mid-adventure picnic!
The Great Hall
Enjoy a sit-down experience at The Great Hall with our all-day dining. We offer family meals for breakfast, lunch and dinner as well as an extensive selection of beverages just for the adults. Of course, any meal wouldn't be complete without the kids favourite, dessert!
*Kids ages 5 and under eat for free
Afternoon Tea
Enjoy an elegant Afternoon Tea party! Our kids' menu was created with little hands in mind. The choice of tea, juice or hot chocolate is accompanied by perfectly petite finger sandwiches and sweet treats!
La Cabane on Ice
Gather around the fire pits and warm up after a day of winter activities at La Cabane on Ice. Warm beverages are our specialty! With hot chocolates for the kiddos and spiked apple cider for the adults, everyone is a happy camper down at La Cabane on Ice!
In-Room Dining
Cozy in the cabin and not ready to leave? With something for everyone you can dine from the privacy of your own room while we deliver your dining experience! Enjoy breakfast in bed or perhaps a late-night meal during a family movie night!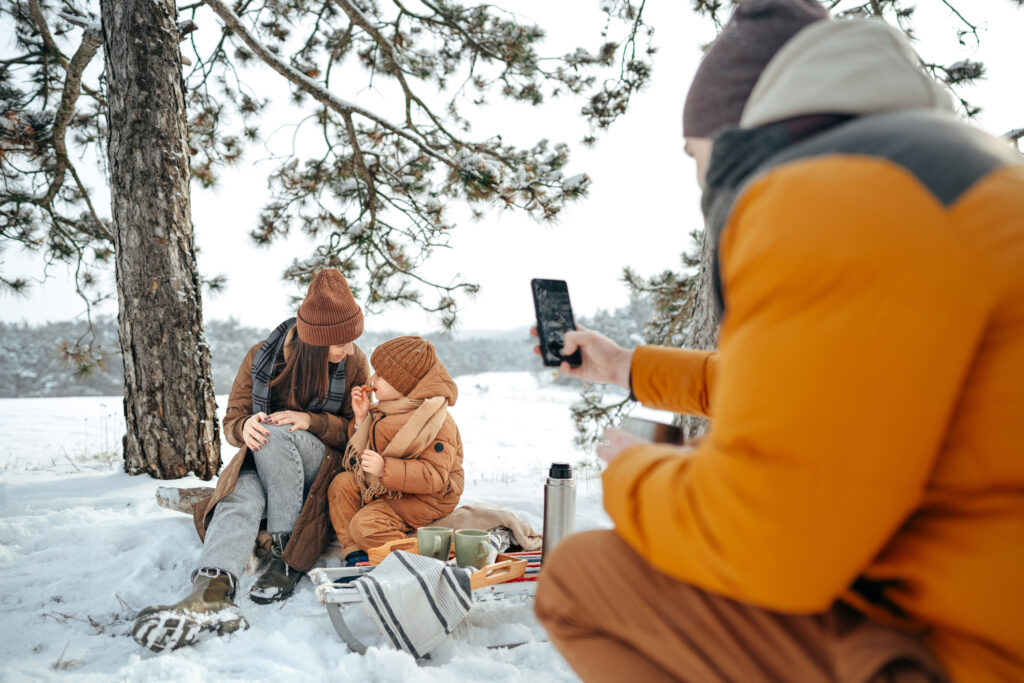 Home Away from Home
Join us in making Fairmont Jasper Park Lodge your family's home away from home. Create memories to last a lifetime and enjoy special moments of togetherness here in Jasper.
Discover all of our Family Day Activities
Alberta residents save more on their family travel!